Location
Rio Grande Community Farm
1701 Montano Road Northwest
Albuquerque, NM 87107
Refund policy
Contact the organizer to request a refund.
Eventbrite's fee is nonrefundable.
Mariee Siou & Sabine Colleen will be gracing Albuquerque with their musical medicine at the Rio Grande Community Farm on August 18th!
About this event
We are so excited to announce Mariee Siou, singer-songwriter from Northern California who brings healing medicine with her sound, will be gracing Albuquerque, NM at the Rio Grande Community Farm on Thursday, August 18th!
We will gather beneath the old cottonwood tree for an intimate and tender performance honoring the land and our wild spirits as the sun sets <3. This is a standing or sitting event, no chairs provided, so bring your own chairs and blakets to be able to sit comfortably throughout the evening.
Doors are at 7pm, and the show will begin at 7:30 with the beautiful soundscape of local artist Sabine Colleen's haunting tunes.
A portion of the proceeds from ticket sales and refreshments will benefit Rio Grande Community Farm's (RGCF) programming. RGCF is an Albuquerque based non-profit whose mission is to support regenerative agriculture through resources and education as well as restoring and preserving wildlife habitat in the Middle Rio Grande Valley.
The magic Mariee weaves with words and melody set in Albuquerque's beautiful Los Poblanos Open Space is sure to make for an incredible evening, don't miss out!
[Photo 1 by Justin Nunnink, Photo 2 by Elizabeth Kokesh]
:::::::::::::::
// Mariee Sioux Sobonya was born on the Humboldt coast in Arcata, California. When she was 2 her family moved to the Sierra Nevada foothills in the Yuba River watershed in Northern California, to pursue their dream of farming and living off the land. She was raised on their small farm whose surrounding lands were formerly occupied by the Nisenan people before the cultural and environmental decimation that occurred at the hands of expansionist migrants and settlers during the gold rush, and has come to be known as Nevada City.
Mariee grew up surrounded and deeply touched by music—often going to bluegrass festivals and listening to her father's bluegrass band—but held no particular personal musical ambitions. However, she taught herself to play the guitar at 18 while volunteering at a school for Mapuche children in Patagonia, Argentina, and wrote her first songs here while taking refuge from the Patagonia winds indoors. She continued finger picking and writing songs and made two home-recorded albums purely at the urging of friends. In 2007 she released her first studio album, Faces in the Rocks, on which she collaborated with Native American flautist Gentle Thunder and which achieved a dedicated cult following that would propel her career to this day. She began touring Europe as well as North America and has continued ever since.
Mariee Sioux has learned to more consciously embrace her role in the old and new tradition of healer-singers who have always helped hold the human social fabric together. Through music she attempts to fill a cultural void left by severed connections to her mixed Polish, Hungarian, and Native American heritages and to thereby address the broader cultural voids felt by Americans today. She does this "with hopes of enticing the sacred work of grief back into our lives from the exile American society has placed it in"—and this is evident in her most recent album Grief in Exile.
The songs continue to come to Mariee Sioux, and her approach as a singer continues to mature. The flowing melodies and quivering vibrato of her voice, as well as the poetry itself, continue to locate themselves and their work with a more solidly grounded precision as to just what that work is. Her most recent songs most deeply reflect this clarity of vision and acceptance of both her role as an artist and the endless need for that role in this changing world. Mariee Sioux brings us back to the child and the grandmother in ourselves, in a time in which it has never been more needed—and she intends to keep it up as long as she has a voice. //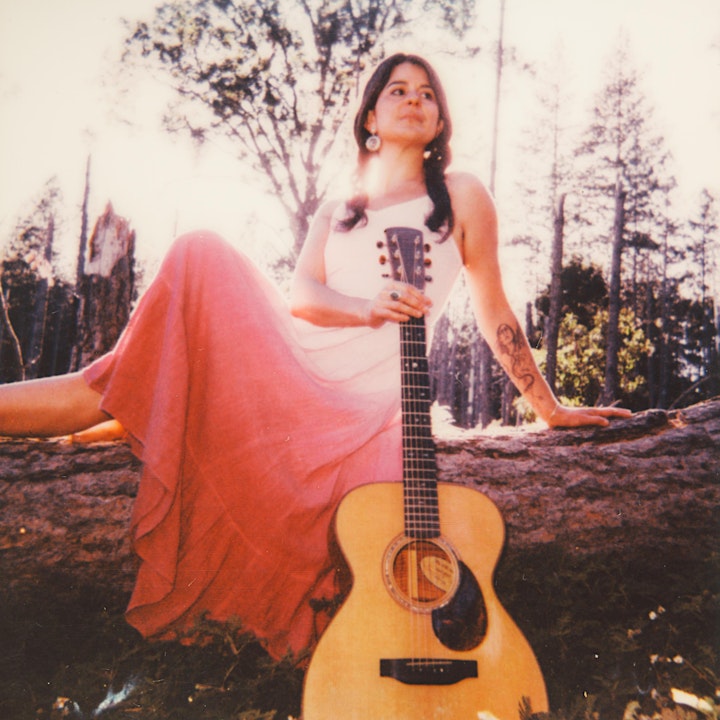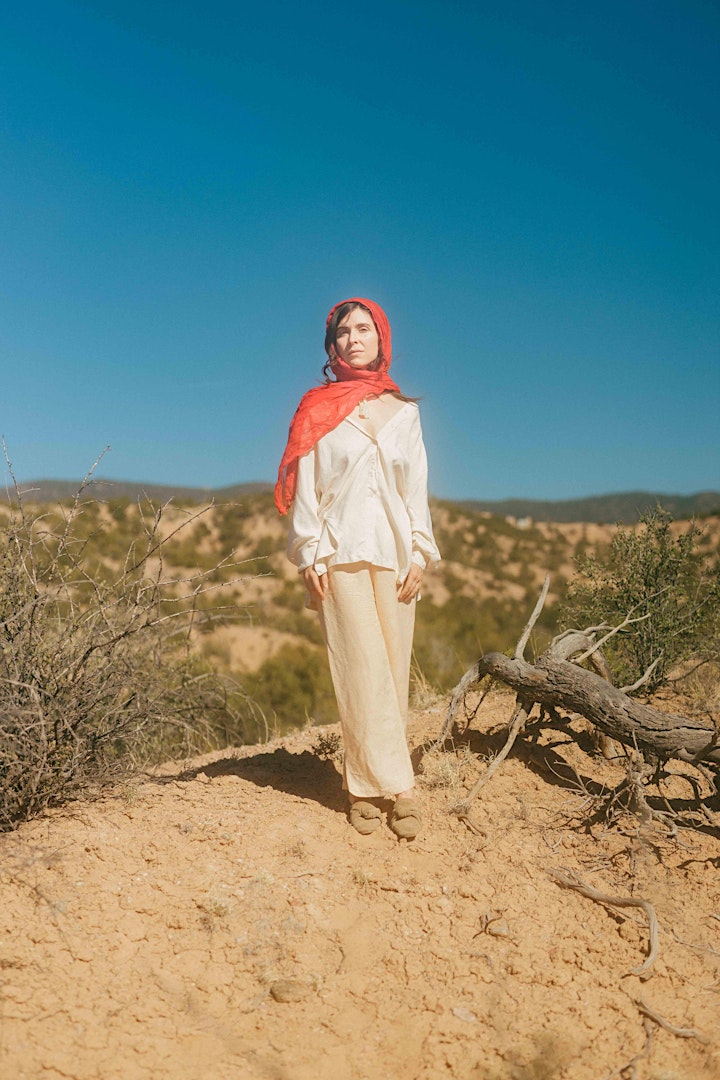 " What is the color of solitude? What key does the expanse of the desert sing in? How would it feel to have another's voice ricocheting off the longing for connection that hides in your body? These are matters angelic folk artist Sabine Colleen muses on through song. Somewhere in the crossroads of primitive guitar traditions, ritual incantations and tender psych folk stands Sabine's haunting and vulnerable compositions. To witness is to be gently held and suspended in the mystery."