Maricopa County Parks Vision 2030 Virtual Public Meeting #1
The Maricopa County Parks and Recreation Department wants to know how you envision the future of your regional parks, open space and trails.
About this event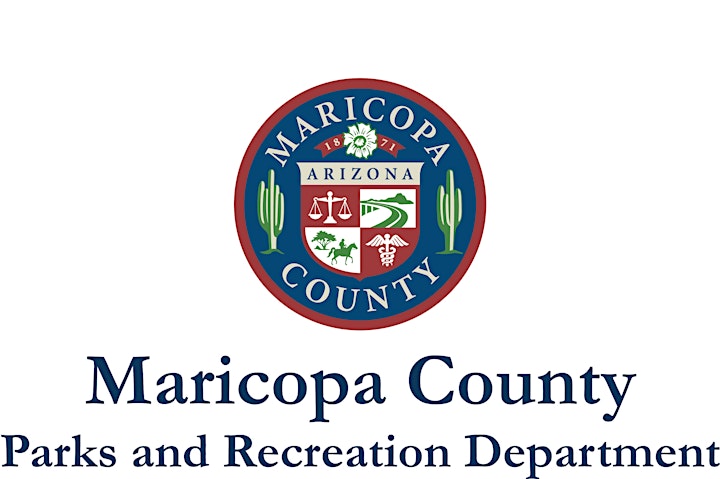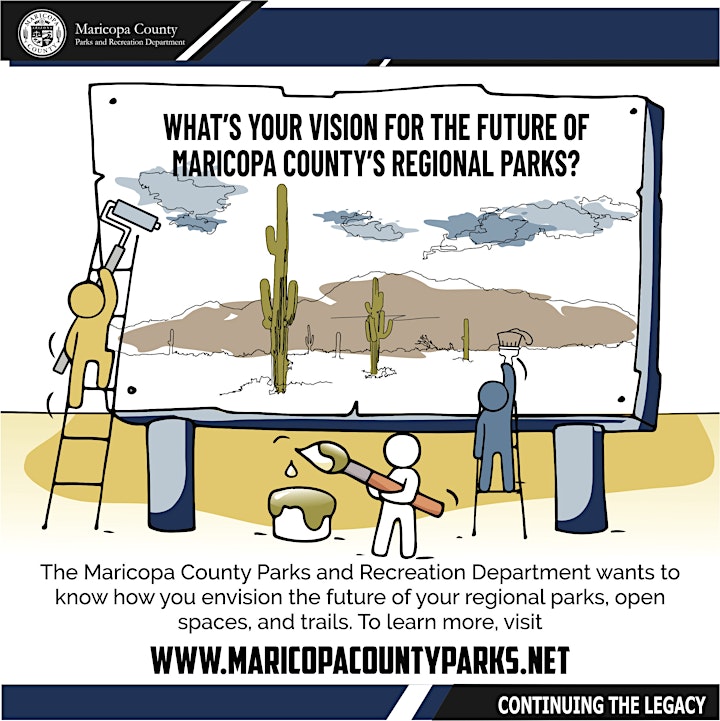 As one of the largest county park systems in the country, the Maricopa County Parks and Recreation Department regional park system is comprised of over 122,000 acres with campgrounds, nature centers, and hundreds of miles of trails.
The Parks Vision 2030 Plan will review the existing Maricopa County regional park system and look beyond the boundaries to preserve high-quality natural desert places throughout the County. The Plan will also look at the impacts of population growth on natural resources and enhancing the quality of life by providing access to nature.
Join the public meeting to learn more about the project and how you can help shape the future of the county's regional park system!
Updates will be posted periodically to the project website: www.maricopacountyparks.net/about-us/project-overview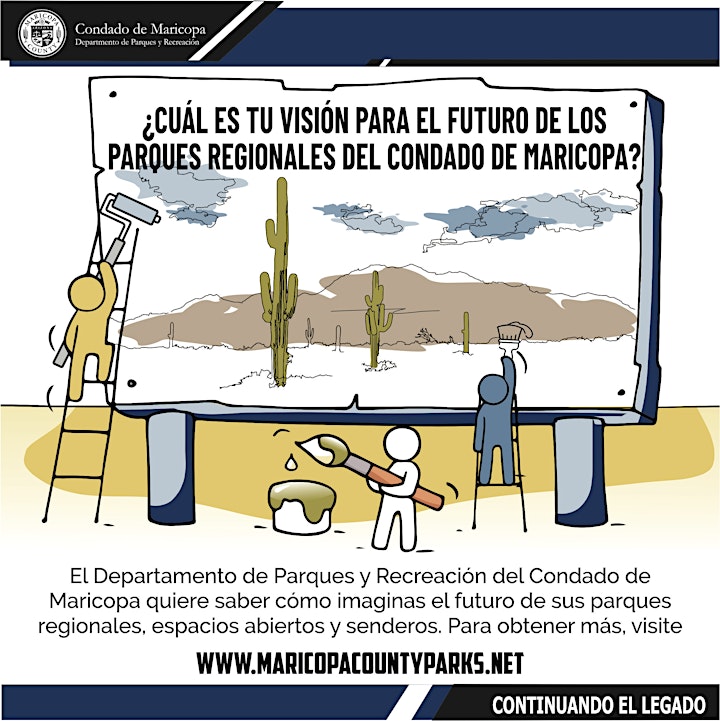 Como uno de los sistemas de parques del condado más grandes del país, el sistema de parques regionales del Departamento de Parques y Recreación del Condado de Maricopa se compone de más de 122,000 acres con campamentos, centros naturales y cientos de millas de senderos.
El Plan Parks Vision 2030 revisará el sistema de parques regionales existente del Condado de Maricopa y mirará más allá de los límites para preservar lugares desérticos naturales de alta calidad en todo el Condado. El Plan también analizará los impactos del crecimiento de la población en los recursos naturales y el mejoramiento a la calidad de vida al proporcionar acceso a la naturaleza.
¡Únase a la reunión pública para obtener más información sobre el proyecto y cómo podrán ayudar a dar forma al futuro del sistema de parques regionales del condado!
Las actualizaciones se publicarán periódicamente en el sitio web del proyecto: www.maricopacountyparks.net/about-us/project-overview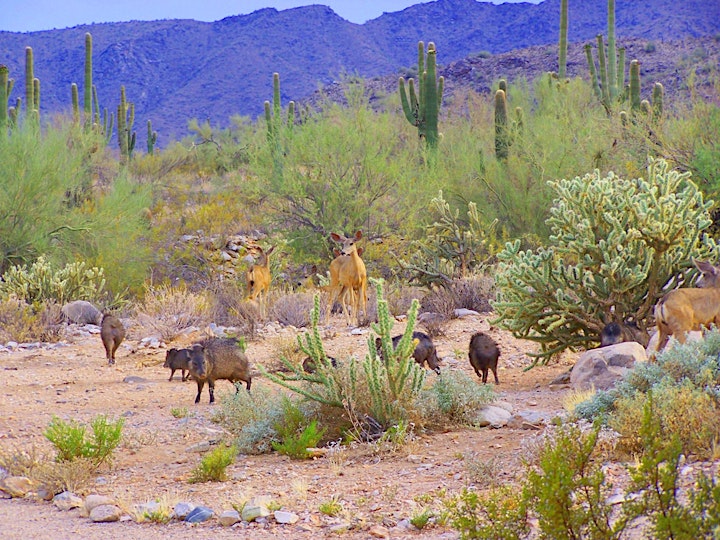 Organizer of Maricopa County Parks Vision 2030 Virtual Public Meeting #1