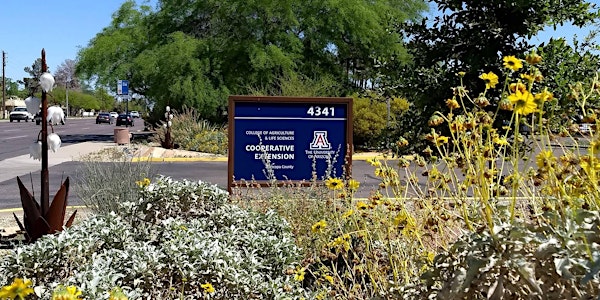 Maricopa County Ask A Master Gardener Online Chat Room
Please see our new Ask a Master Gardener Registration Page. Information below.
About this event
We have closed this eventbrite for Ask a Master Gardener.
Please visit our new eventbrite page at the link below.
Starting July 2021 we will be holding Ask a Master Gardener on the 1st Friday and 2nd Saturday of the month 10am-11am.
Come and join the Maricopa County Master Gardeners in our weekly online chat room.
Do you have a garden problem? Need help with your landscape plants? Don't what to plant when? Want to start a vegetable garden, but don't know where to start?
This is a free weekly LIVE ONLINE Q&A session with Maricopa County Master Gardeners where you can get the answers and resources you need to care for your home garden and landscape.
Registration closes 2 hours prior to the event start time.
*The Ask a Master Gardener Chat Room is conducted in Zoom. Once Eventbrite registration is complete, you will be sent a confirmation email describing how to send any accompanying plant/garden photos to assist with Master Gardeners your questions. Zoom log-in, online meeting instructions, and handouts will be emailed 24-hours and one hour prior to the event.
If you would like to attend multiple dates, you must register for each date you would like to attend since the Zoom links and passwords are different for each session.
The Maricopa County Master Gardener Program
The Maricopa County Master Gardeners are trained University of Arizona Cooperative Extension volunteer educators. Master Gardeners take an initial 17-week training course in home horticulture and volunteer within the community.
Ask a Master Gardener
Ask a Master Gardener sessions provide live home horticulture Q and A and resources for our community.