Marginalized Voices and Gender Sensitivity in the Treatment of Eating Disor...
Actions and Detail Panel
Marginalized Voices and Gender Sensitivity in the Treatment of Eating Disor...
Fri, April 21, 2017, 11:30 AM – 2:00 PM EDT
Description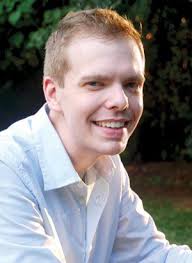 Chase Bannister, MDiv, MSW, LCSW, CEDS
Chase Bannister is the Founder, Senior Vice President, and Chief Strategy & Clinical Integrity Officer for Veritas Collaborative and is credentialed as a Licensed Clinical Social Worker Certified Eating Disorder Specialist by the International Association of Eating Disorders Professionals.
Chase earned concurrent graduate degrees from the University of North Carolina at Chapel Hill and Duke University, completing residencies in clinical social work at Duke University Medical Center and Duke University's Counseling and Psychological Services.
As Co-founder of Veritas Collaborative, Chase combines clinical and executive expertise to nurture a spirit of meaningful collaboration. Chase is highly regarded for his emphasis on integrity and ethics in clinical care, carrying an unmistakable zeal for advancing public awareness on eating disorder pathology, primary prevention, best-practice treatment, and sustainable recovery.
Marginalized Voices and Gender Sensitivity in the Treatment of Eating Disorders
The eating disorder patient is often depicted as a young white woman, with much of the literature and best practices narrowly geared towards this patient. Eating disorder sufferers span a range of ages, genders, ethnicities, and sexualities, and clinicians may need to confront and reconcile their own internalized beliefs in order to effectively treat a range of patients who come from varying backgrounds. This interactive discussion will explore how clinicians can improve their self-awareness; discuss best practices for treating patients who feel their diagnoses conflict with their identities; and offer insights on differing needs and concerns by population. Attendees are encouraged to bring questions and actively participate in the group discussion.
Learning Objectives:
Following this presentation, participants will be able to:
Explain how a clinician's effectiveness may be affected by an approach that does not take into account the patient's background and identity.
Identify three ways a clinician can improve their self-awareness and sensitivity.
Describe how age, gender, ethnicity, and sexuality can affect an individual's experience of their eating disorder.
Continuing Education:
2 Core Hours for Professional Counselors, Social Workers, Psychologists and Registered Dietitians
Schedule:
11:30-11:55 Registration
12:00-2:00pm Luncheon and Presentation