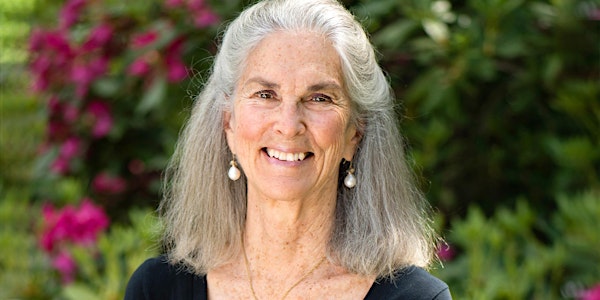 Margaret Gibson, CT Poet Laureate
Join us for an evening of poetry with Connecticut State Poet Laureate Margaret Gibson. (Rain-date Saturday, August 1 @ 6pm)
When and where
Location
Torrington Historical Society 192 Main Street Torrington, CT 06790
About this event
Set amidst the gardens of the Hotchkiss-Fyler House Museum, Torrington Historical Society, Margaret Gibson, Connecticut State Poet Laureate (2019-2022) will read a selection of her poetry, much of which focuses on the environment. Gibson is the author of 12 books of poems, most recently Not Hearing the Wood Thrush. She has been awarded an Academy of American Poets Grant for Poet Laureates which is intended to support her poetry and to allow her to fund various poetry projects. As Poet Laureate, Gibson has taken as her social focus "Poetry and the Environment during Climate Crisis" and is funding videos of Connecticut poets reading their poems about the environment in natural settings and "Green Poetry Cafes". An anthology of CT poets writing about climate crisis will be published next year.
Gibson has been the recipient of several awards including The Vigil which was a Finalist for the National Book Award in Poetry (1993). Broken Cup was a Finalist for 2016 Poets' Prize, and the title poem from the book won a Pushcart Prize for that year. "Passage," from Not Hearing the Wood Thrush, was included in The Best American Poetry, 2017. Margaret Gibson lives in Preston, CT. For more information, visit her website: www.margaretgibsonpoetry.com
In order to keep everyone safe in the age of Covid-19, seating is limited to 31 socially distanced locations on the grounds. Each location will accommodate one household group or social of one to four people with chairs or a blanket.
All 31 locations will be 12 feet apart.
Pre-registration for each location is required.
Facemasks are required at all times
Bring your own chairs or blanket.
Protect yourself and respect the health of others by maintaining at least 6 feet of social distance from other attendees not in your group.