Join us for a FREE celebration of the New Haven Free Public Library's role as a vital source of connection in our community.
About this Event
The event will feature:
Appearances from local literati
A conversation with extraordinary poets Toi Derricotte, Cornelius Eady, and Reginald Dwayne Betts
A presentation of the Library's Noah Webster Award to Elsie B. Chapman
And surprise guests and announcements!
We are honored to welcome Cave Canem co-founders Toi Derricotte and Cornelius Eady for a keynote conversation with New Haven's Reginald Dwayne Betts.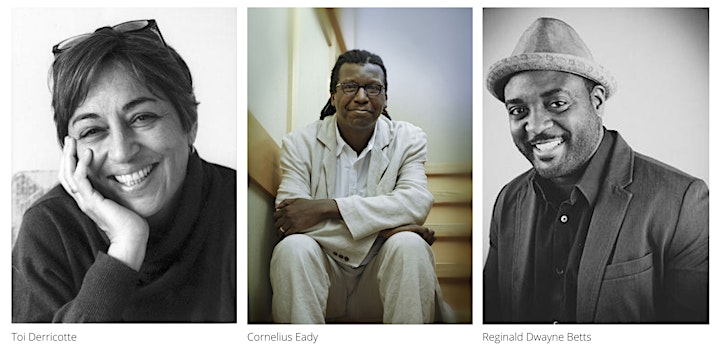 Cave Canem is the nation's home for Black poetry, founded in 1996 by Derricotte and Eady, beloved, award-winning, nationally distinguished poets. It supports emerging African American poets through a summer retreat, regional workshops, a first-book prize, annual anthologies, and events and readings across the country. Betts is a Cave Canem fellow.
Mardi Gras is FREE to attend and will be streaming live on the Library's Facebook and YouTube pages. You can register here for event updates, reminders to tune in, and to make a donation to the New Haven Free Public Library.
Proceeds from Mardi Gras help bridge the digital divide, nurture entrepreneurial innovation and economic recovery across New Haven, and revitalize our community. Thank you for supporting a vibrant public library system!