Mardi Gras Party Bus 2018

Saturday, February 10, 2018 at 12:00 AM

-

Sunday, February 11, 2018 at 8:00 AM (EST)
Event Details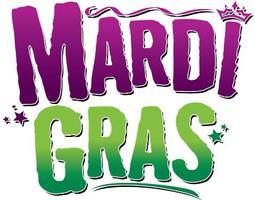 FEBRUARY 10-11, 2018
~ ONE DAY PARTY BUS ~
/// a 21 and older Event ///
Your Party Bus Choices:
Traditional Hip Hop Party Bus
***NEWLY ADDED*** Afrobeats Party Bus
Neptune Travel Group is booking the POPULAR & ORIGINAL Mardi Gras Buses for the 9th year. Included in our packages to give you a better experience is secured parking (at a discounted additional expense per car) and  the hospitality suite. These party buses will be stocked with alcoholic beverages, agents on board, and we will have awesome giveaways and other surprises.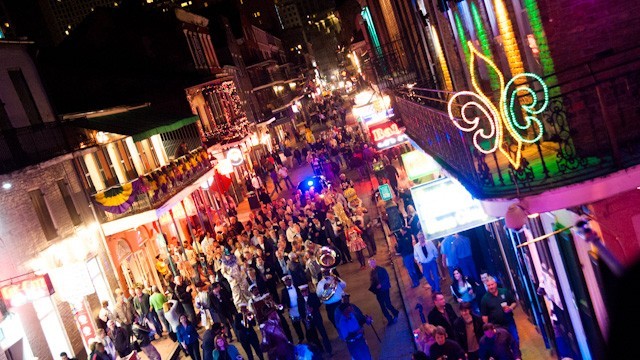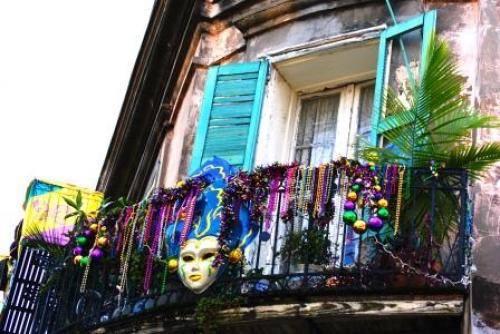 ABOUT THE EVENT
Join us for our very popular Mardi Gras Party Buses down to New Orleans for a day full of partying on Bourbon Street. You have not lived until you have experience Mardi Gras. Nothing in this world can top the Mardi Gras festivities in New Orleans. With the spectacular parades, unbelievable costumes, music, dancing, food and popular drinks, this is the biggest celebration ever! You will enjoy over 12 hours of non-stop partying in New Orleans!
STANDARD TRAVEL PACKAGE PRICES
Standard w/ Hospitality Suite - $129 per person - POPULAR
PACKAGE DETAILS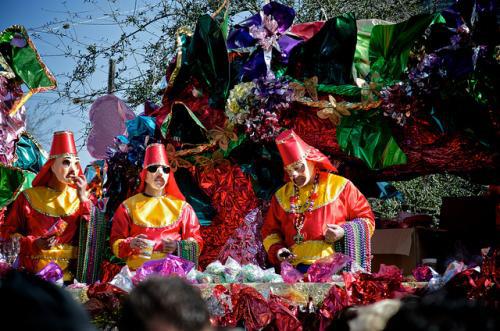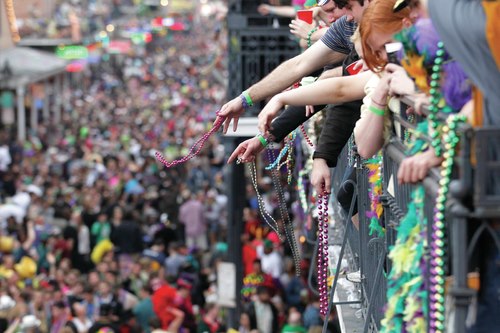 The standard package is our traditional package which will offer round-trip motorcoach transportation from Atlanta, GA to New Orleans, LA with alcoholic beverages on the motorcoach, Mardi Gras beads, and a hospitality suite.
Hospitality Suite  
Keep in mind that our travel package is transportation only with no room/hotel accommodations. Our hospitality suite is ideal a place to recharge, relax, and rejuvenate. They will be ample outlets to recharge your mobile device, water to rejuvenate, and cozy seatings to relax. Again this is not a hotel room with beds, it is a lounge to use to get away from the crowds after walking and drinking all day. Trust, you will appreciate this Hospitality Suite. This is our 5th year with this added feature and it has been successful. You will be given the exact location 1 week before departure and you will receive your wristband upon arrival in New Orleans. Items left in this room will be at your risk.
OUR MOTORCOACHES / PARTY BUSES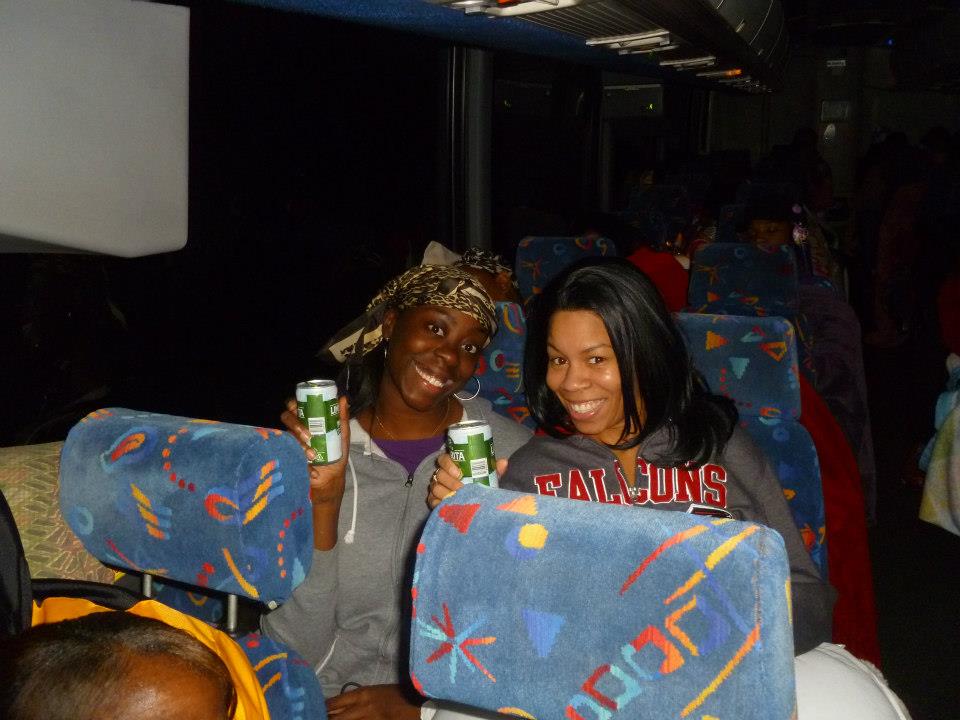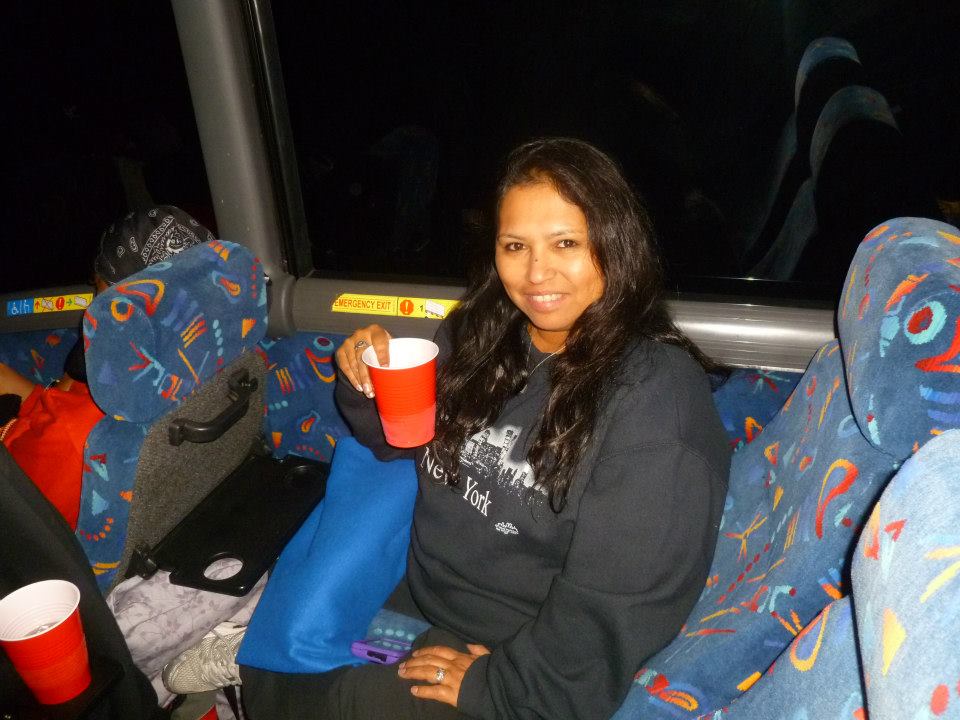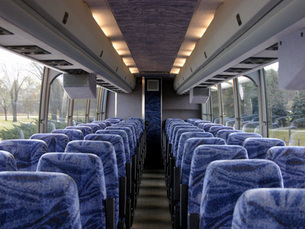 Our Party Buses are 50-passengers motorcoaches. All motorcoaches are selected from the Georgia Secretary of State list of registered and approved motorcoach companies. All motorcoaches come with comfortable seating, overhead compartments, restrooms, and TVs with DVD players.
ATLANTA TIME SCHEDULE
All participants are required to load the motorcoaches on Saturday, February 10th at 12:00 AM. Motorcoaches will leave promptly at midnight. Arrival times are estimates. Please be aware that New Orleans is in a different time zone from Atlanta in which it is 1 hour behind. Atlanta is EST & New Orleans is CST. Times are listed at the local time which should be reflected on your mobile phone. Times are subject to change, please reconfirm with bus leader and driver.
                                     Date            Time          Time Zone
Load Bus                     Feb 10th        12:00AM    EST
Depart                         Feb 10th         12:15AM   EST
Welcome Center         Feb 10th          TBD          CST ... estimated
Arrive New Orleans     Feb 10th          TBD          CST ... estimated
Load Bus at Harrah's  Feb 10th          10:45PM    CST
Depart New Orleans   Feb 10th           11:00PM    CST
Arrive Atlanta              Feb 11th           TBA          EST ... estimated
ATLANTA PICK UP LOCATION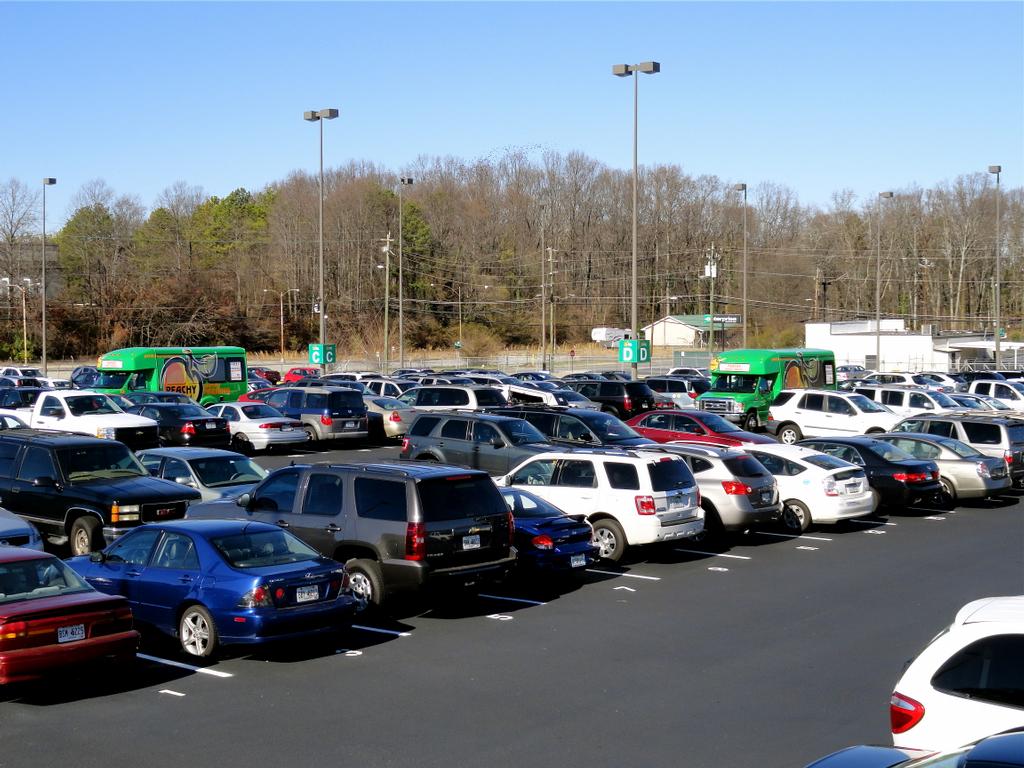 We now have a central location to pick-up all passengers. Our location is 5 minutes from the Atlanta Hartsfield-Jackson Airport. You will be able to park your car for the entire weekend. Your car will be in a secure, gated facility and will have 24 hour guards on duty. It is suggested that you car pool with friends and share in the cost of parking. Still take precaution with your car, the parking location is not responsible if something happens to your car. This exclusive pick-up location will be disclosed 1 week before departure.
THINGS YOU CAN BRING
Pillow and blanket
Small Cooler that can fit under your feet on the bus - NO STYROFOAM.
Food and drinks
Small overnight bag to freshen up at Welcome Center.
Cameras and Camcorders
TRAVEL PROTECTION
Travel Protection is available for purchase with our preferred travel insurance is with Travelex. For Cancel Any Reason and other special add ons, must be purchased online on your own within 20-30 days of your initial deposit. Otherwise other plans are available 3 days before departure. It is your responsibility to purchase travel insurance and understand your policy. Neptune's Agency Code is 10-0268. For assistance, call 1-800-228-9792.
POLICIES
You must accept our Terms and Conditions before payment is accepted.
You must be 21 or older to participate. ID is required.
Each participate will sign a Liability Agreement before boarding motorcoaches.
All payments are non-refundable and non-transferrable. Name changes are allowed.
More details will be emailed to you one month to a few days before the trip.
CONTACT & CONNECT WITH US 
OFFICE HOURS  11AM - 7PM EST, MON - FRI
Neptune Travel Group 
P.O. Box 311467
Atlanta, GA 31131
MAIN      1-855-5NEPTUNE  or 1-855-563-7886
FAX         404-549-4392
EMAIL    info@neptunetravelgroup.com
WEB       www.neptunetravelgroup.com
SOCIAL  facebook.com/neptunetravelgroup
When & Where

New Orleans
228 Poydras Street
New Orleans, LA 70130


Saturday, February 10, 2018 at 12:00 AM

-

Sunday, February 11, 2018 at 8:00 AM (EST)
Add to my calendar
Organizer
Neptune Travel Group is a licensed and a worldwide accredited travel agency. We are dedicated to providing outstanding travel consultation and affordable deals for groups and individuals.  
Visit Our Website
www.neptunetravelgroup.com for more travel deals and travel resources.
Call Us
1-855-5NEPTUNE or 1-855-563-7886
Email Us
info@neptunetravelgroup.com 
Like Us on Facebook
facebook.com/neptunetravelagency