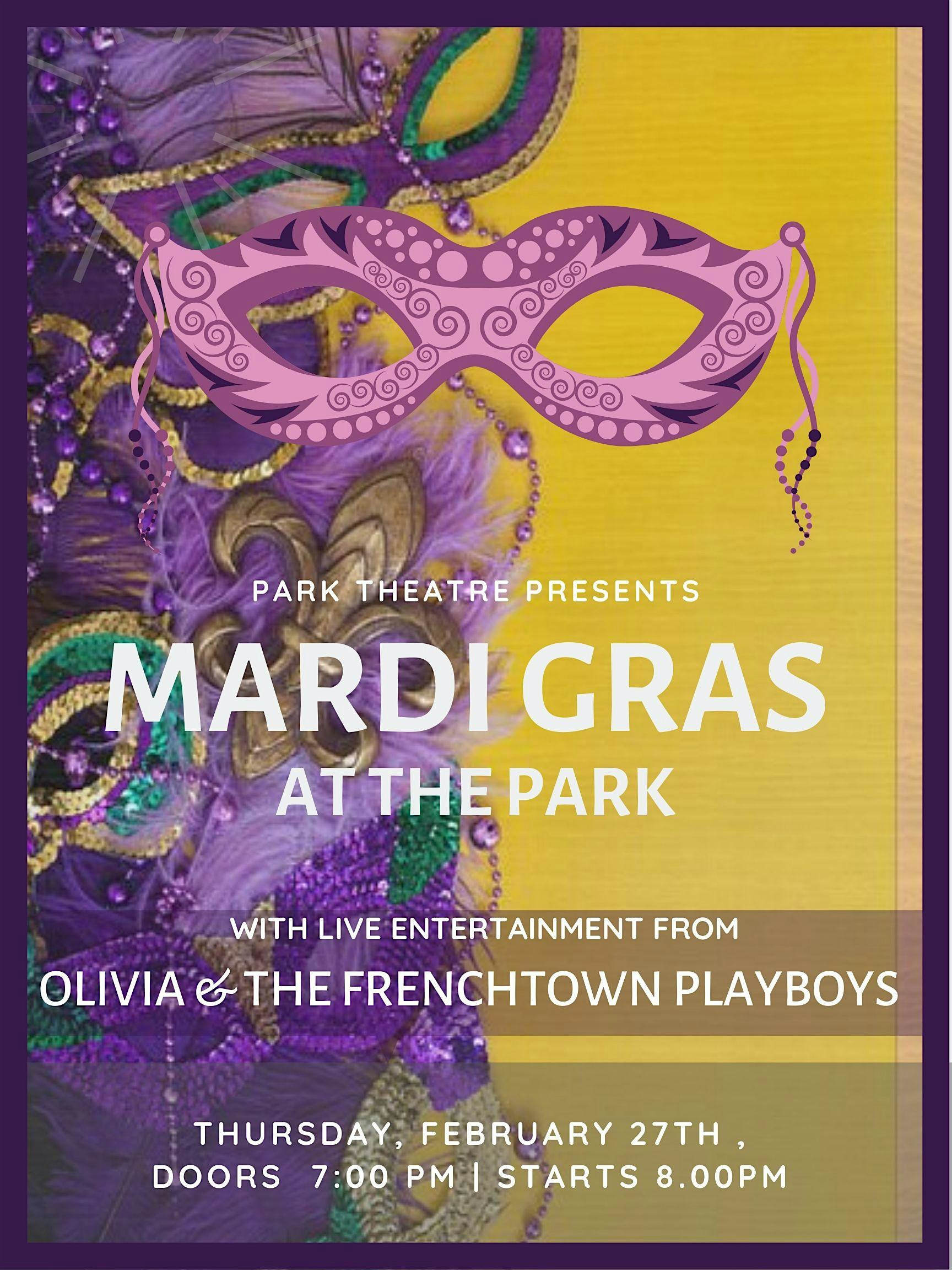 About this Event
This Mardi Gras Masquerade Will Sell Out fast! So Get Your Tickets Early!
Join Us on Thursday ~ February 27th for a Night full of sizzling entertainment and enticing costumes at the Park Theatres first Mardi Gras celebration! Bring your bare as you dare attitude and prepare to mix, mingle, see, and be seen while indulging in live music, classic New Orleans cocktails and other fantastical entertainment.
Live music will be presented by Olivia and the Frenchtown Playboys covering and performing songs inspired by Louis Armstrong, Fats Domino, Jelly Roll Morton, Dr. John and many more!
$10 Presale | $15 DOS
Doors open at 7pm and the show starts at 8pm!