Mardi Gras 2011 - Denver

Saturday, March 5, 2011 at 9:00 PM

-

Sunday, March 6, 2011 at 2:00 AM (MST)
Event Details
Online ticket sales have stopped.  Tickets will be available in the main lobby of the Marriott.
Mardi Gras!!!!!!
HALLOWEEN VIDEO         

Denver Post:  Kathleen St John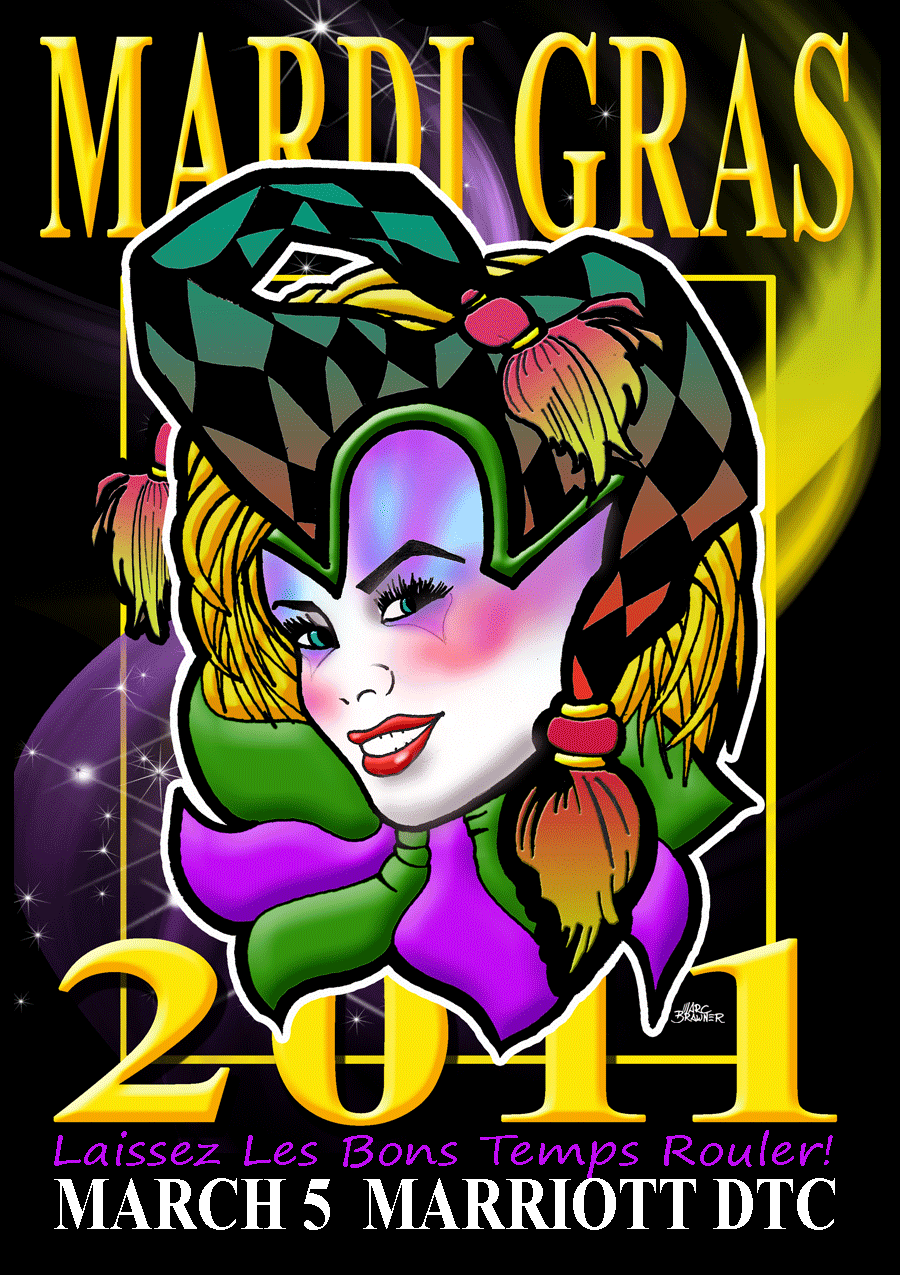 Bourbon Street comes to Denver!
MARDI GRAS 2011

Location: Marriott DTC
Date:March 5, 2011
Time: 9:00 – 2:00 am


A traditional Mardi Gras party with 140 hotel room balconies overlooking the festivities just like in New Orleans.
Laissez Les Bons Temps Rouler!
Let the Good Times Roll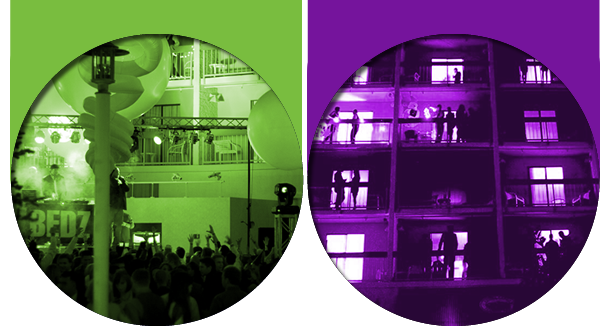 Photos of the Actual Venue from NYE 2011
Entertainment
10,000 BEADS WILL BE GIVEN OUT!  That is 300lbs of beads.
Celebrities, Tarot card reader, psychic, DJ's, live music, face paint,clowns, jesters, king and queen, limbo, balloons, dancers, stilt walkers, gold doubloons, masks, beads, beads, beads and more beads
Hypnautic and King-Tef performing "Mardi Gras" written and performed for this event.
DJ Mada - is an acclaimed national DJ. While he travels and performs all over the U.S., he Aoki, Z-Trip, DJ Scene, Lloyd Banks, RZA of Wu-Tang, DAS EFX,  etc.
DJ DIGI - specializing in dub, house, and mashes with smooth blends, tons of energy, and unique turntablism trickery.

Kajmir Royale has performed  at Pepsi Center and has produced songs for Major music artists such as Wiz Khalifa, Soulja Boy, Sean Kingston, Bow Wow, Royce da 5'ft 9, and many more..

Black Prez is a popular High energy, crowd moving MC .  His popular song "Fly Away" was featured on thisissick.com
Drinks
Skyy Hurricanes, Red Bull Fiz, Mardi Gras Skyy Mojitos
Attire
Get in the spirit and come in outfit or costume.
Purple Gold and Green are the traditional colors.
Masks are always a plus, costumes are encouraged.
Best female & male costume crowned Mardi Gras King & Queen plus gets ticlets to all KLP events for 2011.
Costumes are not mandatory but, encouraged.
Hair Styleing:  Get your hair professianally Mardi Gras styled at the hotel and a $50 value gift bag fro ONLY $20!  Call Irene Mayster at 720-495-4639
Decor
An indoor version of Bourbon Street
Cost
GA – $25Entry and a couple strands of beads
VIP – $49 Entry, Beads, VIP Area, party favors, cash bar & choose 1 item at the door: Jester Mug or Stove Pipe Hat. First come first choice.
Tickets and costumes may be purchased at Wizard's Chest
230 Fillmore Street, Cherry Creek North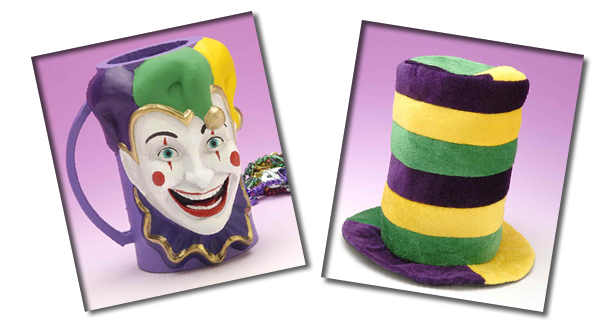 Hotel Rooms only $89!
Age: 21+
Sponsors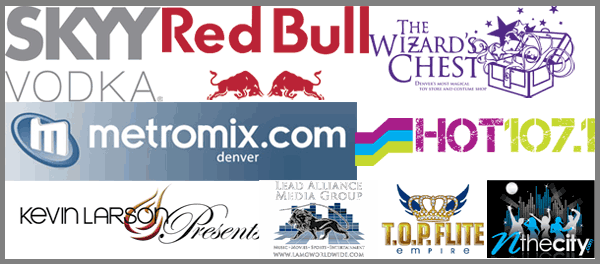 Red Bull, Skyy Vodka, 107.1, Metromix.com, Wizards Chest, Lead Alliance Media Group, NtheCity, Inner Strength Gym, Colorado Photo Medicine, Sean McCarthy.
Rooms
Hotel Rooms only $89!
140 room balconies overlook the event itself just like on Bourbon Street. Decorate your balcony like they do down in New Orleans.

  You may need to call the hotel direct at this piont (303) 779-1100  there are a few rooms still available.
Book your rooms early!
WILL CALL REGISTRATION
Ticket Information
1. Available starting at 7:00 p.m. on the day of the event.
2. Pick up at Will Call.
3. Credit Card and Valid ID must be used to pick up tickets. Original CC to purchase tickets
must be one used to pick up tickets. Confirmation email will not be accepted.
4. Valid ID Required. Everyone will have ID checked at Will Call. This is Colorado Law.
5. Wrist bands will be put on at check in. From that point on you will be able to enter and
leave the party as you choose. Wristbands are water proof so do not worry about them
holding up while you get ready for the night of festivities. They must be worn at all times
or you will be asked to leave the event.
HELPFUL AND IMPORTANT INFORMATION - Below is information to make your event experience more enjoyable.
PLEASE BE PATIENT. The ticket line usually the largest around 8:00 p.m.. We will
process everyone as quickly as possible but please be patient; early check will allow you to
avoid lines and is to help alleviate waits at the beginning of the event.
DRAMA FREE ZONE. Please be courteous and respectful at all times. We create events
for people to have a great time and meet other people. Treat other guests and the Venue
with respect.
DO NOT DRINK AND DRIVE! The Denver Police force will be out and looking for
drunk drivers. We create hotel parties to keep you safe. Otherwise there will be plenty of
public transportation.
Each ticket that you purchase is a revocable license to attend a particular event and is subject to these terms.
1. Indemnification: Attendee hereby agrees to indemnify and hold Kevin Larson Presents, The Collective
Events, its members, staff, sponsors and Venue harmless of and from all loss, cost, expenses, or damage
with respect to any injury to person or property of any kind.
2. Force Majure: Collective Events shall not be liable for delays or failures in performance under this
Agreement due to a cause beyond its reasonable control. "Event of Force Majure" includes: acts of God
and the public enemy; flood, earthquake, tornado, storm, fire, civil disobedience, labor disputes, labor or
material shortages, or sabotage, restraint by court order or public authority (whether valid or invalid). In the
event of such delay, Kevin Larson Presents has the right to make reasonable attempt to provide something
similar style and value. Date for reschedule will vary based on original event preparation.
3. Photographs: Attendee gives Kevin Larson Presents irrevocable rights to use the images, negatives and
prints from Event for samples, displays, publication, internet websites, advertising, illustration, commercial
art, exhibitions, contests and other purposes without compensation. Attendee will be responsible and
hold Kevin Larson Presents and its respective agents harmless for any actions resulting from the use of
photographs of people in attendance at Event.
4. Disclaimer: Kevin Larson Presents retains the right to make changes to the event at any time including
but, not limited to; entertainment, schedule, location, ticket cost etc. Kevin Larson Presents will provide
something similar in style and value for any change.
5. Refunds: Please note that all Kevin Larson Presents sales are final, no refunds or exchanges.
JOIN THE TEAM
If you would like to be a part of this or any event by the Collective please contact us at
Kevin@KevinLarsonPresents.com
When & Where

Marriott Denver Tech Center
4900 South Syracuse Street
Denver, CO 80237


Saturday, March 5, 2011 at 9:00 PM

-

Sunday, March 6, 2011 at 2:00 AM (MST)
Add to my calendar
Organizer
Kevin Larson Presents

Leading event design company. Specializing in themed events.