Description
The "Marching Forward" Gala is a magenta, gold, and white evening event planned by a newly founded Houston-based 501(c)(3) non-profit to inform the community what our organization, The Troubled Movement, Inc. has planned for teens and young adults around the world and raise money for our programs and upcoming events.
Did you know?
1 in 4 girls are sexually abused before the age of 18 and 34% are abused by a family member.

Suicide is the third leading cause of death for teenagers age 12-18. 20% of those are depressed.

By age 23, up to 41 percent of American adolescents and young adults have been arrested at least once for something other than a minor traffic violation
The Troubled Movement is here to help the teens and young adults suffering from the troubled stage they feel like they can't escape. As a survivor of sexual assault, depression, and a fatherless teenage life, I know firsthand how difficult it is to reach out to your family, friends, or the community. The fear of embarrassment and judgement overwhelms teenagers and causes them to suffer in silence. We are here to say, "Stop the violence. Release the silence." There will be an empowering documentary from our Founder, Maranda Evans, as well as a chance for teens that we have reached show their talent to the community. Dinner will be served. Silent auctions and raffles will take place. There will be a videographer and photo booth for memorable moments. Most of all there will be a chance for the community of Houston and surrounding areas to come together and do something positive for our youth. We want our attendees to leave this gala filled with assurance that this movement will impact teens and young adults around the world. Semi-formal attire. Parking is available in the garage through the black gated entrance.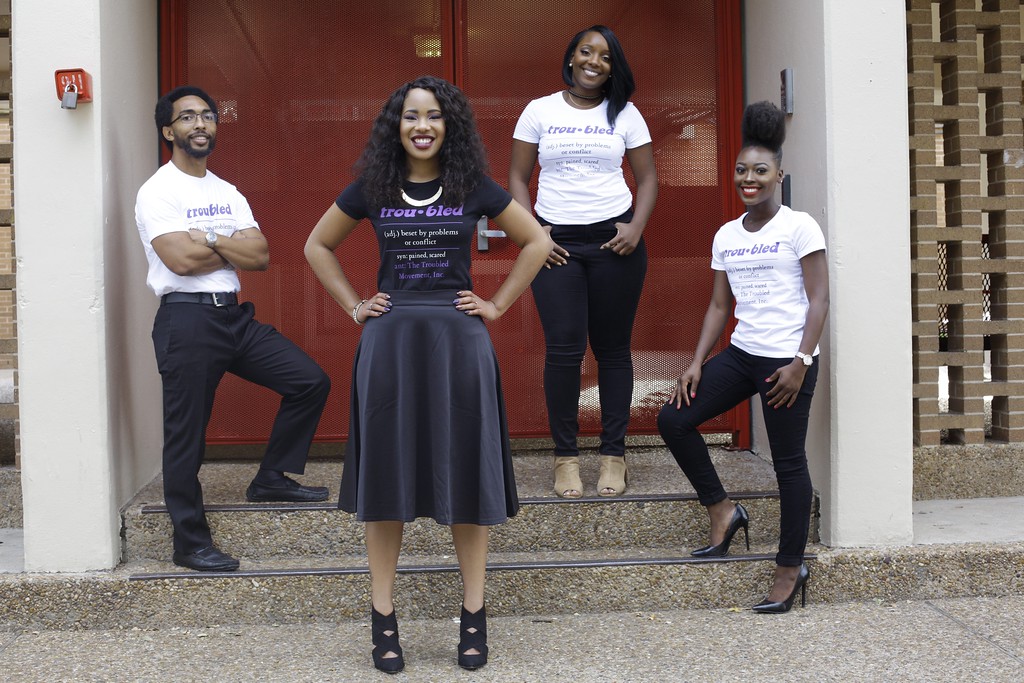 ---
Meet Our Host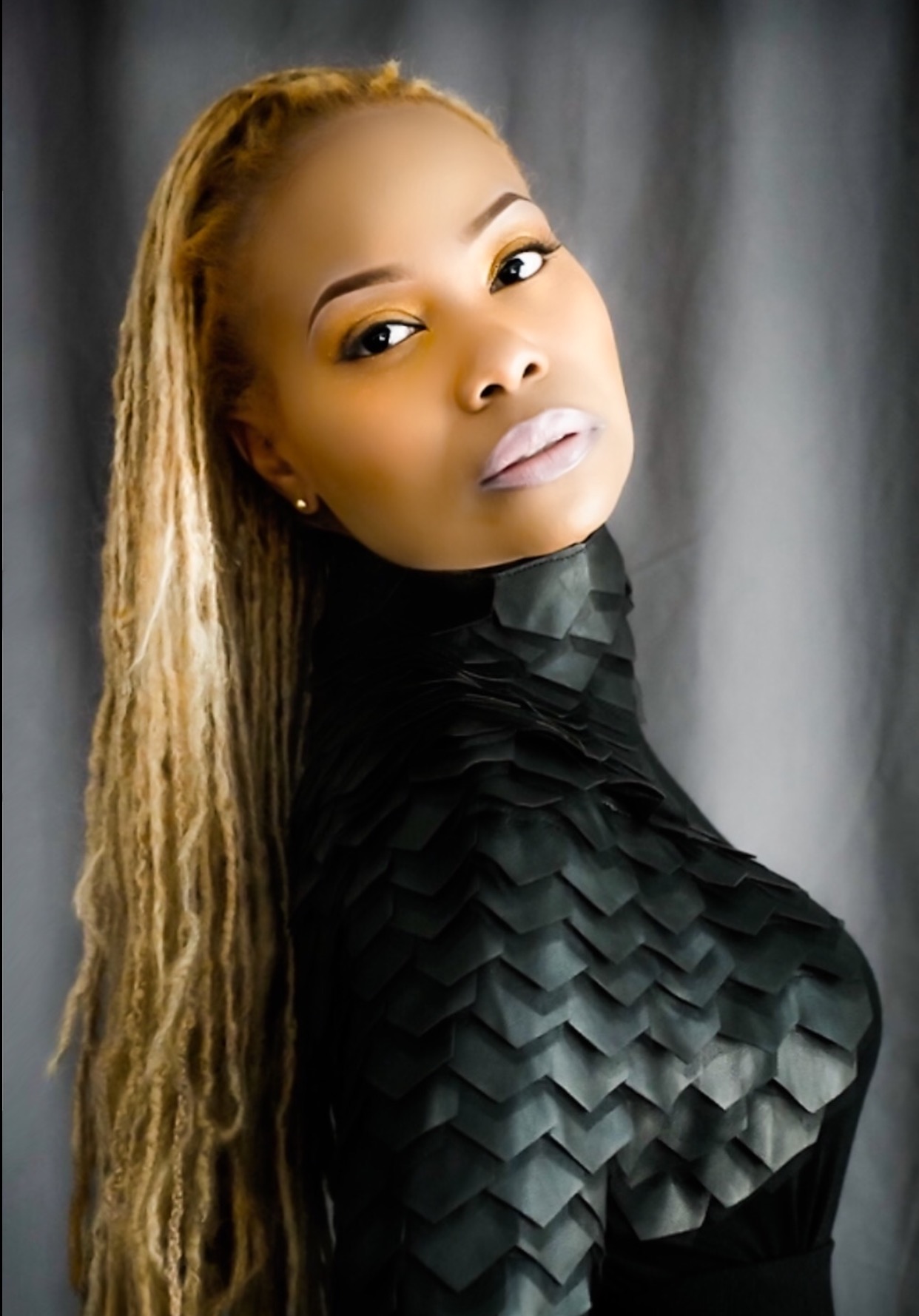 Speaker, Author, College Professor, International Philanthropist and Ambassador of Self-Mastery and Empowerment - Seneca Dunmore delivers relevant, timely and thought provoking exhortations that exposes the toxic lies we believe about ourselves, that keep us in a self-imposed mental bondage. She helps women unleash the shackles of self-sabotage by teaching them practical steps to cultivate a mindset of gratitude and resilience - not allowing fear or failure to paralyze us from realizing our true greatness. She charges women to navigate their search for significance in a higher truth and not conventional worldly wisdom. She is emboldening a New Thought Movement which shifts the paradigm of thinking from panic to power, from lies to liberation and from fear to fearless! Seneca encourages women to take ownership of their lives and be intentional about their own happiness. Her daily mantra implores women to live by design not by default.
Seneca has a Bachelor of Science in Biology, a Master of Science in Management Information Systems and is currently completing her doctorate in Higher Education. She was recently inducted into the National Honor Society and has received numerous scholarships in academia to include the Texas Business Hall of Fame and the 40 Under 40 Award.
Seneca has served as a mentor with "Leaders of Tomorrow" through the National Black MBA Association; served on the Civic Engagement Committee with the Houston Area Urban League Young Professionals and taught in the Women's Ministry at The Church at Bethel's Family.
Seneca has sipped tea in the feng shui inspired tea houses of China; practiced meditation and yoga in India; danced to the latin drums on the cobblestone street of Portugal and Brazil and celebrated the New Year in Dubai and South America. Seneca is also a tireless humanitarian. She has served several years consecutively in Kenya, Africa on medical missions with tribes including the KiKuyu and Maasai.
---
Live Entertainment by:
Studio The Motion Express Dance Company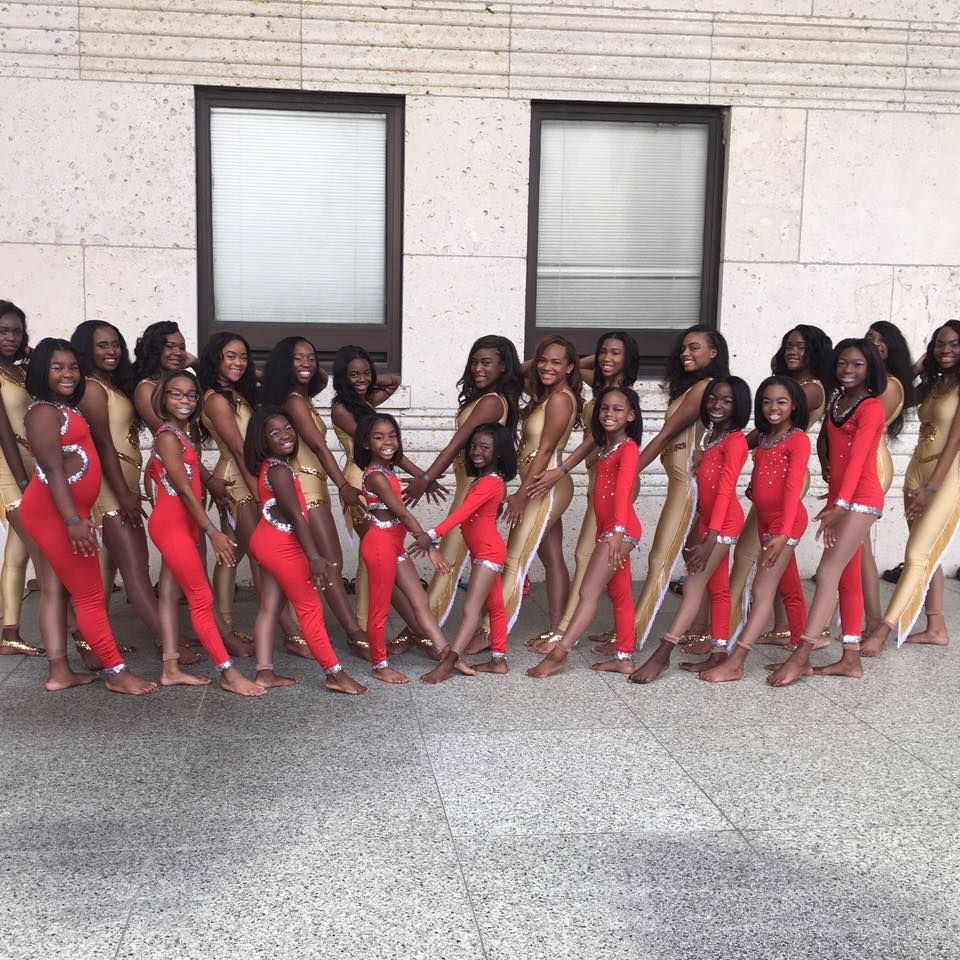 Studio Express The Motion Dance Company strives to provide a well- rounded dance experience for each and every student regardless of their dance level or experience.

They offer professional instruction in: ballet, jazz, modern, hip hop, and lyrical dance. They also have special classes in step, praise dance, exotic aerobics and majorette style dancing.

SETMDC classes introduces each student to the wonderful world of dance and movement. All classes include rhythm, flexibility, balance, coordination and creativity through stories, expressions and song interpretations.

"We are confident that each student will be positively challenged as new techniques are introduced. Our goal is to provide a creative learning environment that is conducive to each student's individual expression and progress."
Facebook: Studio Express The Motion Dance Company
Instagram: @studioexpressthemotion
---
Erick "Purpose" Griffin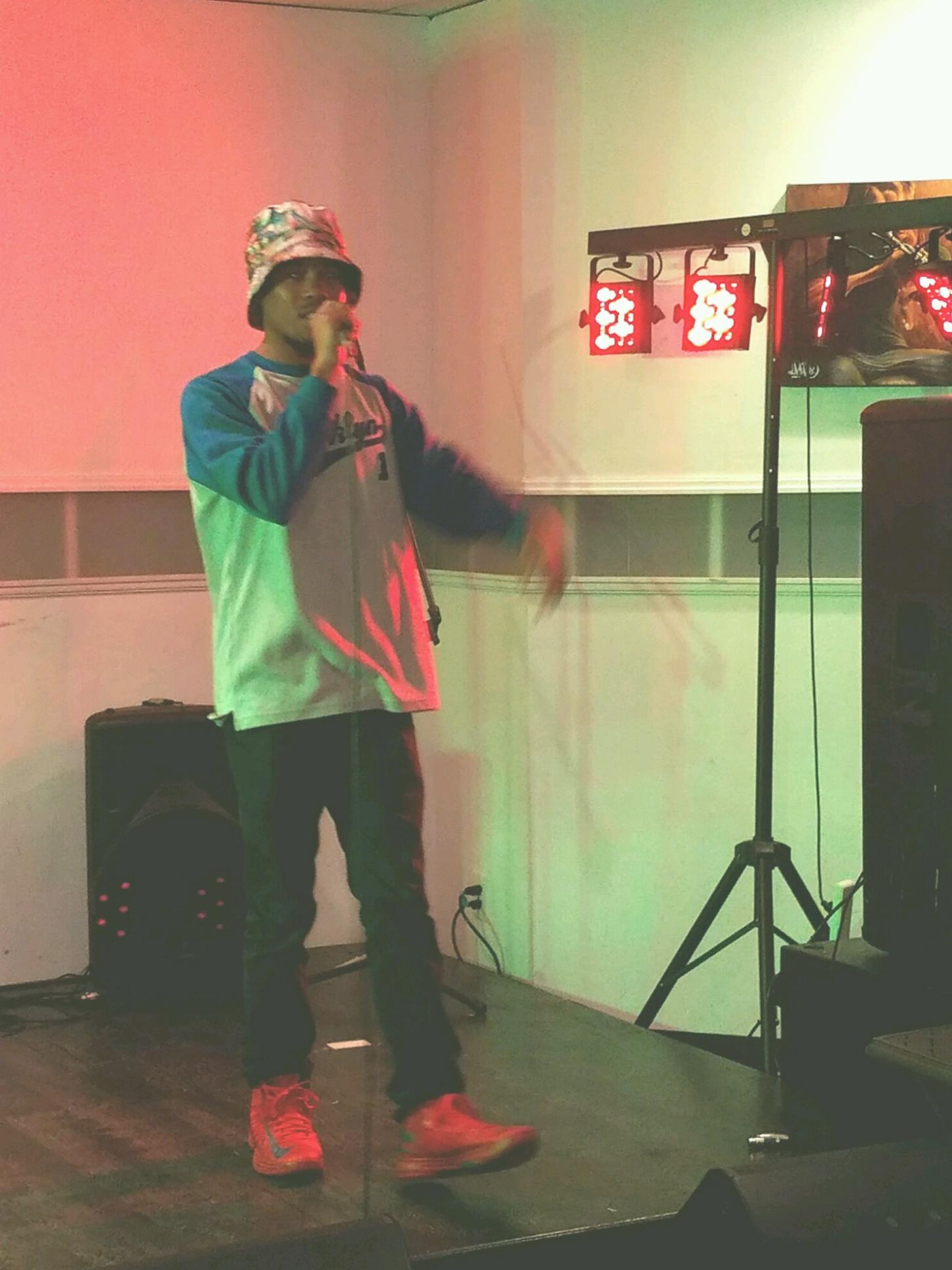 MC Purpose, from Texarkana, TX, is influenced by his unique way of life. By moving around a lot, he has experienced diversity and relatability in different regions. While exploring, he learned, "you never know what is around the corner, good or bad, so it's best to be prepared for anything." Believing that it's not productive to live in worry or fear, Purpose and a few of his peers started the Bright Side Coalition. BSC is all about finding positivity and success in every situation, even when things get tough. In July of 2016, he released his EP titled "Jiyu Purp". This EP is built around the cartoon series The Boondocks, containing 7 tracks with skits from Riley and Huey Freeman, the two main characters of the show. Purpose continues to work on new music, as well as preparing for his next release, set to come in 2017, entitled "Chuck Li III".
---
Round Up the Raffle
Bring your dollars for our raffle drawings! We have gift certificates, tickets, and gifts from sponsors around the country. Thank you to our fellow busines owners for providing us with items for our guests. Stop by the raffle table for a chance to win a beauty makeover from Lamik Beauty (Houston), Gringo's Tex-Mex gift certificates, 1-year of FREE bagels from Panera Bread, and more.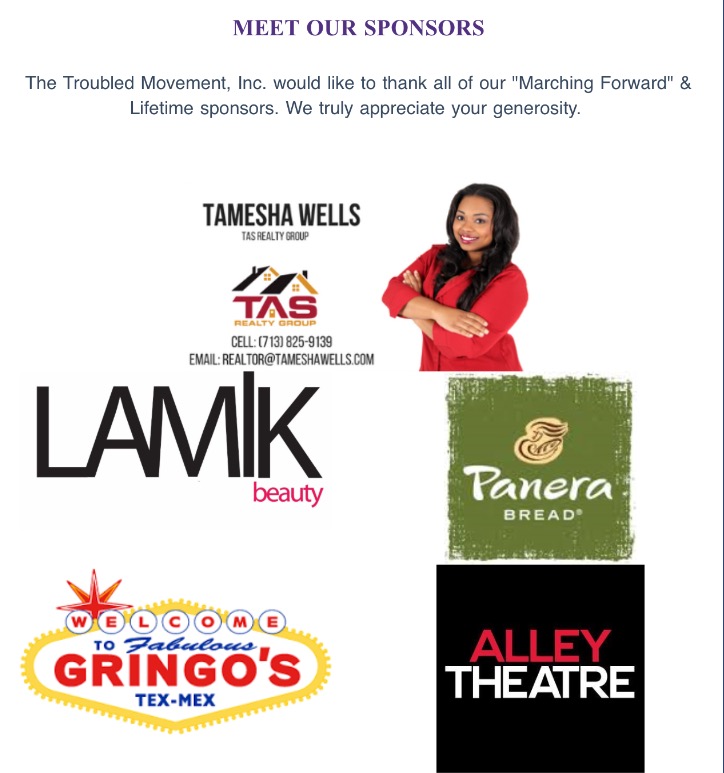 ---
Sponsorship Opportunities:
I hope that you are interested in our efforts to show our admiration, support, and respect of the teens and young adults involved now and in the future of The Troubled Movement. Events like Men of Many Talents & Woman 2 Woman can provide the encouragement and strength our youth needs to push forward in their lives. Depression, lack of confidence, anxiety, and stress can lead to an unhealthy lifestyle and impulsive decisions, troubled decisions. We want to lend a helping hand to prevent or heal these feelings.
With your help, we can give these teens just what they need to educate them on life and its difficulties, especially as a teenager. Your sponsorship will be used to provide things like:
Ø "Lights, Camera, Action!": A step and repeat backdrop, red carpet, and props will be provided for the attendees to dress up and take memorable pictures. The pictures will be posted to our social media outlets and printed upon request.
Ø "Glam Bags": Each attendee will receive a glam bag filled with trinkets, small gifts, promotional materials provided by your business/organization, and a token of appreciation.
Ø "Pick-A-Prize": Raffle drawings will be conducted for a chance to win gift cards, books, baskets, and more. We will also have a silent auction taking place during the event.
If you would like to donate gift cards, baskets, or items to include in our silent auction, please contact us at info@thetroubledmovement.org or complete our sponorship form here: https://goo.gl/forms/qPC3H2IzHDo1YXv13
In addition, these are various in-kind opportunities available, including:
Ø Printing sponsorship
Ø Products to include in glam bags/decoration sponsorship
Ø Photography sponsorship
Ø Food sponsorship
Ø Venue sponsorship
Please let us know how you'd like to contribute if not listed here. I am requesting donations either monetary or in the form of supplies to help fund or sponsor the event. Any level of sponsorship your organization or business could assist with would be appreciated.
Contact us at info@thetroubledmovement.org to secure your sponsorship!
---
VOLUNTEERS NEEDED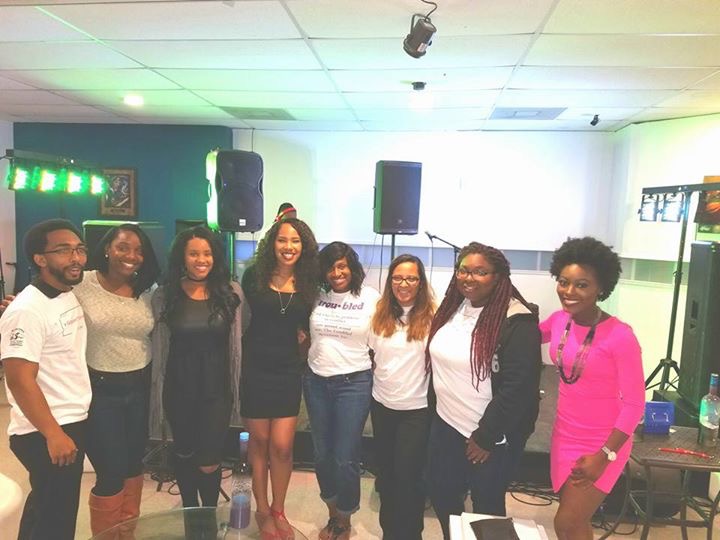 Volunteers for "Marching Forward" are greatly needed! If you would like to be a part of making this event successful and empowering, please fill out our volunteer information form here: https://goo.gl/forms/L8Up7W6muR3NTnbb2 or email info@thetroubledmovement.org.
---
NOMINATE A SURVIVOR
Have you or someone you know been a victim of domestic abuse, sexual abuse, or mental illness? Have they shown their strength in suriving through their situation? Are they helping other victims become heroes & survivors? In honor of our new program, Heroes & Survivors, The Troubled Movement would like to honor a few survivors of the Houston community who have showed and are currently showing healing and help.
Nominate yourself or someone you know here: https://goo.gl/forms/jwq3PpJTUsInnaZB3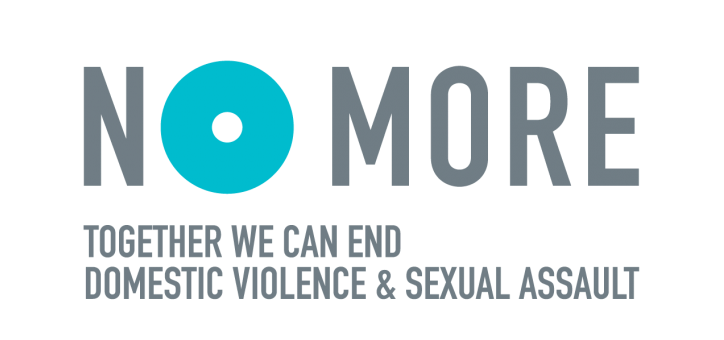 FAQs
Are there ID or minimum age requirements to enter the event?
Children are welcome, however for safety reasons we ask they they remain seated or be with a guardian at all times.
What are my transportation/parking options for getting to and from the event?
Parking is available in the garage. When you enter the driveway, go through the black gate on the right side. Follow the path through another black gate and into the garage. You may park anywhere in the garage.
What can I bring into the event?
No food or drinks allowed unless it is for children. ABSOLUTELY NO PORK OR SHELLFISH allowed on the premises, due to religious reasons.
How can I contact the organizer with any questions?
If you have any questions, please email info@thetroubledmovement.org.
What's the refund policy?
Tickets are non-refundable.
Do I have to bring my printed ticket to the event?
It is recomended but not required. There will be a guest list and a seperate line for pre-paid tickets.
Is my registration fee or ticket transferrable?
Yes. However, you must email info@thetroubledmovement.org your name and the name of the person you are transferring your ticket to.