Description
This year's Pride March is one of the most important ones in the history of our movement. The March will be an opportunity for all of us to stand up for our rights, and be bold, visible, loud, and proud!
Join us on Sunday, June 25, 2017, as the SF LGBT Center proudly marches in the SF Pride Parade while celebrating its 15th Anniversary as our community's home.
The first 100 people who register to march with us will receive a FREE t-shirt: "SF LGBT Center: Connecting Queers for 15 Years." Register today!
NOTE: Registrations have exceeded 100 people, so t-shirt have run out! Everyone continues to be welcomed to march with us. We will have signs for all!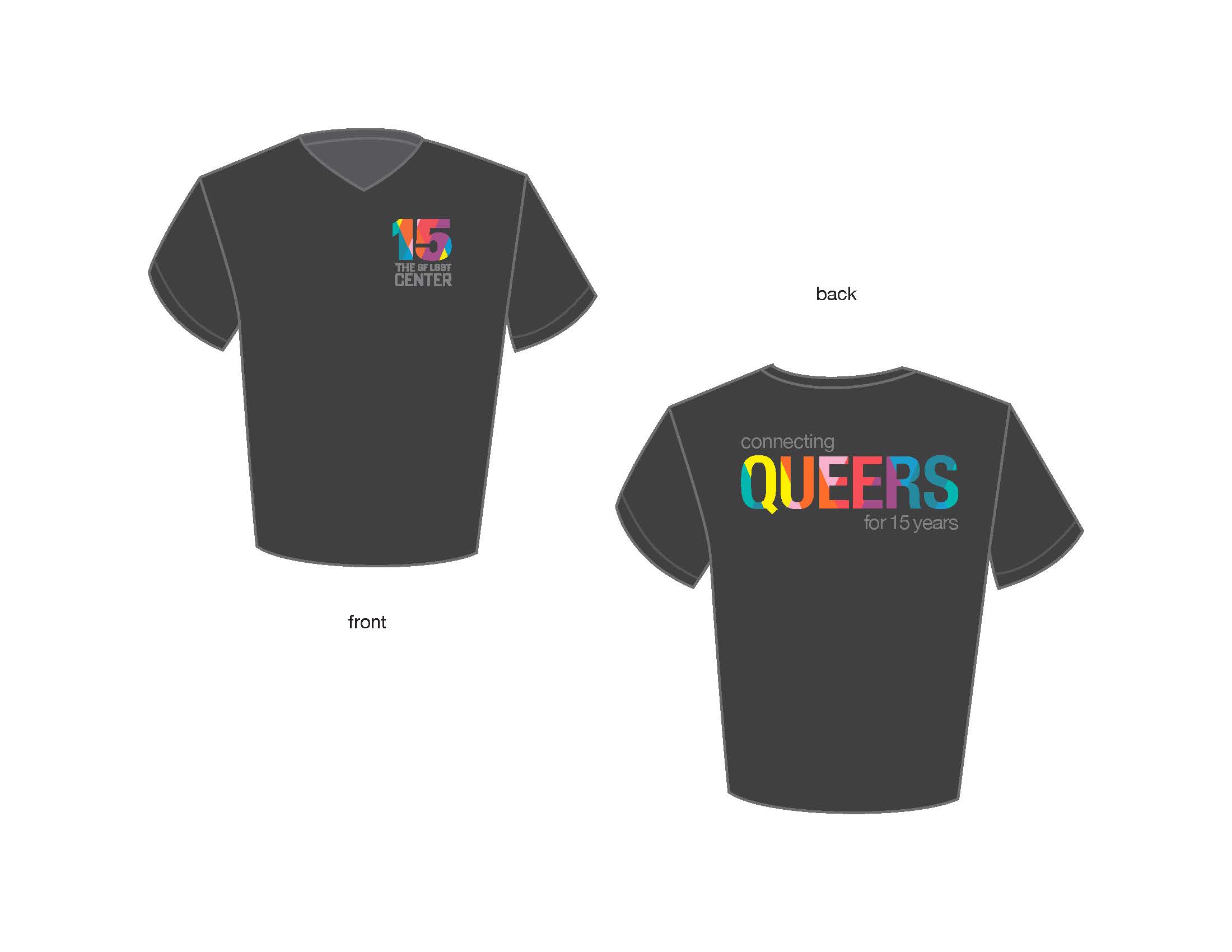 (PLEASE NOTE: T-shirts will be distributed at the Parade meeting point on Sunday and will not be held for no-shows. No exceptions!)
Parade Details:
We will be assembling at 10am sharp on Spear Street between Mission and Howard. For marchers who have mobility/accessibility needs, the Center will be operating a 12-passenger van that people can ride in for the entire or a portion of the march (note: seats are not guaranteed but will be prioritized for those with physical needs). The Center contingent will also be providing snacks and water.
Our contingent will need 13-14 volunteers to act as contingent/wheel monitors during the march. If you are interested in training to be a contingent monitor or wheel monitor for our vehicle, please note that when signing up. This will include being sent a link to an online training video and registering as one of our contingent monitors.
General Pride Information:
SF Pride Parade takes place Sunday, June 25, 2017.
The Parade begins at 10:30am at Beale and Market.
The Parade ends approximately at 3:00pm at 8th and Market.
We will be operating a van for marchers who would like to sit for part of or all of the parade (space is limited!)
Tips for marching at SF Pride:
Arrive at our staging area (Spear St between Howard and Folsom) by 10AM to march with the Center!
Bring water! No glass bottles!
Wear comfortable shoes!
Wear sunscreen!
For more information or if you have any questions about marching with the Center, feel free to email Avery Nguyen, Community Programs Associate, at averyn@sfcenter.org.
Thank you and happy Pride!