Event Information
Location
Spear between Market and Mission
San Francisco, CA
Description
Hello!
It's been quite a challenging year. And, that is why this year's Pride March is so important. It's time to show our strength as a community; to be visible, proud, connected and unified!
Join the SF LGBT Center contingent on Sunday, June 24, 2018, as we proudly march in the San Francisco Pride Parade; celebrating diversity, community, and resilience.

We have been assigned our contingency number: 54

Our assembly block is Spear between Market and Mission. Our contingent members must arrive between 10:15am and 11:15am, with an expected step-off time of 11:20am. Arrive before 11:00a to claim your shirt!
Look for the SF LGBT Center banner and people in the t-shirts.
Register today! Click the green register button!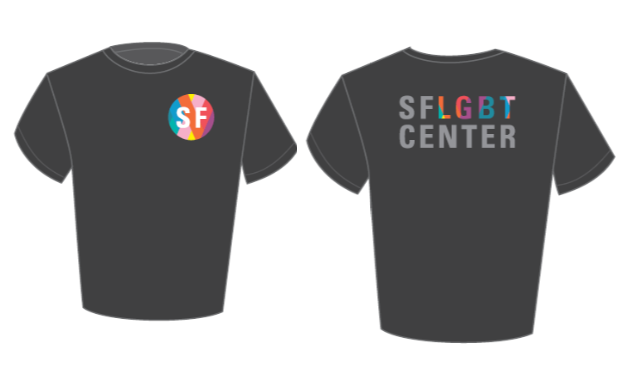 (PLEASE NOTE: The first 100 people that signed up will receive a t-shirt. T-shirts will be distributed at the Parade meeting point on Sunday and will not be held for no-shows. No exceptions!)
Parade Details:
For marchers who have mobility/accessibility needs, the Center will be operating a vehicle that people can ride in for the entire or a portion of the march (note: seats are not guaranteed, but will be prioritized for those with physical needs). The Center contingent will also be providing snacks and water.
Our contingent will need a few volunteers to act as contingent/wheel monitors during the march. If you are interested in training to be a contingent monitor or wheel monitor for our vehicle, please indicate that when signing up. This volunteer role requires staff approval and an online training video/quiz.
General Pride Information:
SF Pride Parade takes place Sunday, June 24, 2018.
The Parade begins at 10:30am at Beale and Market.
The Parade ends approximately at 3:00pm at 8th and Market.
We will be operating a vehicle for contingent members who would need to be seated during the parade (space is limited!)
Tips for marching at SF Pride:
Arrive at Spear between Market and Mission by 11:00 to march with the Center.
Bring water, but no glass bottles.
Wear comfortable shoes!
Wear/bring sunscreen and a jacket!
For more information or if you have any questions about marching with the Center, feel free to email Cal Terman, Community Programs Assistant, at volunteer@sfcenter.org.
Thank you and happy Pride!
Date and Time
Location
Spear between Market and Mission
San Francisco, CA