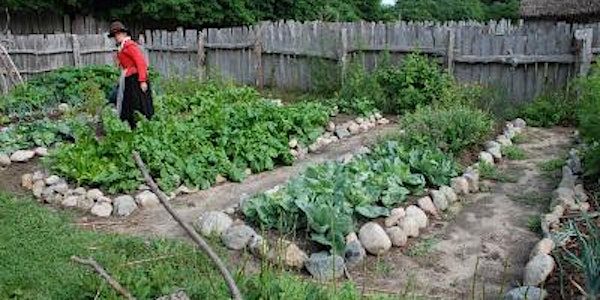 March Weekly Garden Forum
Getting ready for this year's garden?
About this event
Plimoth Patuxet Museums' Curator and Director of Museum Gardens and Landscapes Josh Meyer is hosting a weekly gardening forum in the month of March as an opportunity for participants to ask questions, share gardening tips, and troubleshoot issues as we kick off the 2021 growing season. Josh will begin each session with some case studies from the Plimoth landscape before moving to a community Q&A session [both chat box and video formats] to help solidify best practices for participants.
These sessions will run 12 p.m.- 1 p.m. on March 2, 10, 16, and 24. Register for one of them or several.
Week 1: Plimoth horticulture center greenhouse tour
Week 2: Fig propagation from cuttings demo
Week 3: Plimoth heirloom seedlings status update
Week 4: Ordering and growing bare root plants
How can I contact the event organizer with questions?
Email or call Director of Public Programs and Hospitality, Christina Coleman, ccoleman@plimoth.org or 508-746-1622 ex. 8107.
Note you will receive zoom info 1 hr before the program begins.