Sales Have Ended
Registrations are closed
Thank you for registering for the Global Day of Action: Show Your Love event. We will be in touch soon with more information about the day. In the meantime if you have any questions please contact campaigns@theclimatecoalition.org
Sales Have Ended
Registrations are closed
Thank you for registering for the Global Day of Action: Show Your Love event. We will be in touch soon with more information about the day. In the meantime if you have any questions please contact campaigns@theclimatecoalition.org
Description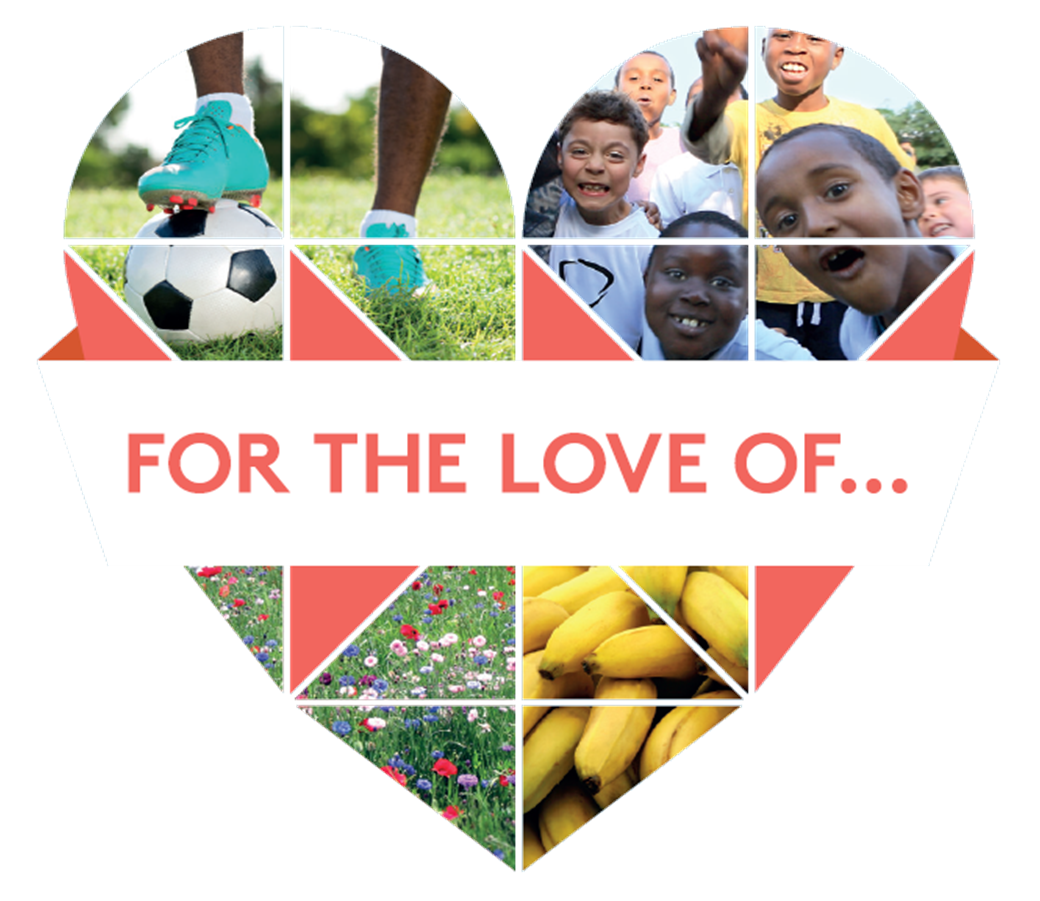 This event has now passed, but please join us on June 17th 2015 to Speak Up For The Love Of... all we hold dear that could be lost to climate change.

Why?
For the love of bees, football and bananas, bluebells, hedgehogs, and our families.
...and for the local park and Britain's beautiful seasons. For the food on our plates and the tea in our mugs.
Too many of the things we love could be changed by climate change forever, so in the name of the things we love, people from all walks of life are coming together to call on politicians to take action.
What to bring
There will be a chance to share what you love on a big screen at the end of march. Photographers will be ready to capture what you care about and broadcast the message to the Government that they must act now on climate change. So bring along something you love on the day!
Bring everyone you love too: your friends, your next door neighbour, your local librarian, your children, your grandparents, your pet dog, everyone's invited!
Agenda for the day, Sunday 21st September
12:00 – 13:00: Gathering at Temple Place, outside Temple tube station. You will find the Oxfam section towards the front of the march- look out for the green flags!
13:00 – 13:45: March. We will walk from Temple Place on Victoria Embankment to Abingdon Street Gardens next to Parliament. There will be a samba band and a float with DJs!
13:45 – 14:45: Rally at Abingdon Street Gardens. There will be music, a number of inspirational speakers and a big screen showcasing activities happening around the world.
15:00: End of event
Plan your journey!
There will be road closures, bus diversions and parking restrictions in affected areas on the day. Public transport might also experience closures for the weekend. Visit the following sites to find out more:
TFL public transport status update: http://www.tfl.gov.uk/tube-dlr-overground/status/
TFL bus status update: http://www.tfl.gov.uk/bus/status
TFL road updates: https://www.tfl.gov.uk/roads/status/
Get more info on For the Love of...and share the thing you love
Organizer of March through London for climate action
Along with our sister organisations Stop Climate Chaos Cymru and Stop Climate Chaos Scotland, we are a group of  over 130 organisations — including the National Trust, Women's Institute, Oxfam, and RSPB — reaching across the UK to show our love for all the things we want to protect from climate change, and to ask politicians to put aside their differences and commit to doing whatever is necessary to protect them. 
Climate change is already impacting on the things we love and cherish both here in our own backyards and around the world — whether it is the pitches where we play cricket and football, the puffins who make their home along our coastlines, the woodlands where we walk, or communities affected by extreme weather events in other countries. It can be seen in increased flooding and droughts, summer heatwaves, and more unpredictable weather. It is changing the seasons, upsetting crops and flowers, and disturbing the journeys of migrating birds.
These people, places and lives may be changing, but our love for them is stronger than ever and we can make sure this love is felt by those who can make a world of difference. See more on how our two annual moments help achieve this — our flagship Show The Love moment and the Speak Up Week at: www.theclimatecoalition.org