A Once In A Lifetime Orlando Experience, Let Us Kick Off Your 2021 During This 4 Day And 3 Night EXTRAVAGANZA!
About this Event
1st Annual MARCH MAYHEM WEEKEND 2021 (PISCES & ARIES LINK UP)
Date: March 12th-15th
Location: Orlando, Florida
You Can Go Anywhere In The World, But What Will Be There When You Get There?
The Orlando Weekend Experience Has Been Crafted To Surpass All Expectations. We Thought About You When We Made This!
Orlando is one of the most diverse and fascinating places in the world. Every year more than 20,000 people travel to Orlando because of the weather, culture, and even to seek new opportunities and much more. This growing Metropolis has so much to offer in the famous Downtown Orlando , Lake Eola Park, and there's also great vibes in International Drive Area aka I-Drive. Normally it's hard for tourist and new residents to get a preview of all these areas and receive a real taste of Orlando Life. Thus, we've come up with a plan...
To give you a taste of #OrlandoLife We will host the First Annual March Mayhem During Spring Break Weekend on March 12-15, 2021.
Take a look at the game plan...
5 events one price:
Fri Mar 12 "The link up" @ Crow 4-8P WRISTBAND PICKUP
Fri Mar 12 Night @ ALL WHITE PARTY 10P-2A
Sat Mar 13 Day party @ American Social Orlando 3-7P
Sat Night Mar 13 @ Rum jungle 10-2:30A
Sunday Mar 14 - Private Beach Party (Open Bar + Free Food) Free Jet ski's and free Boats 10-3:30P
Sunday Night Finale Mar 14 @ Midnight lounge 9-2A Hosted by Bernice Burgos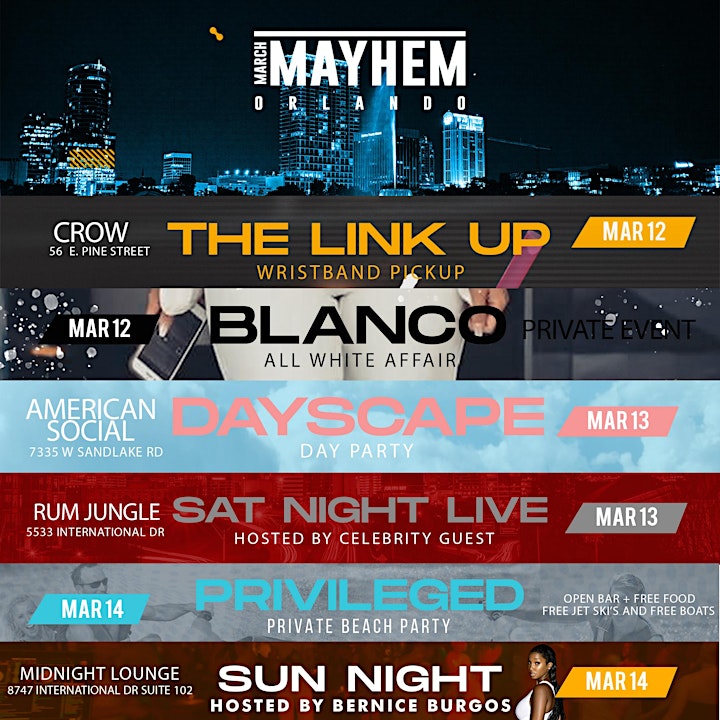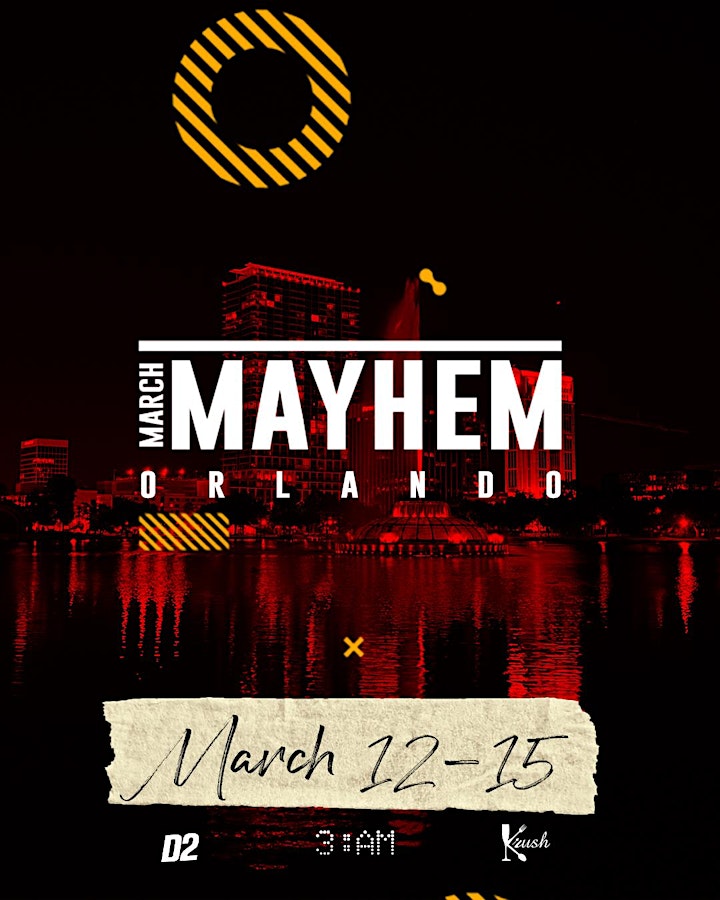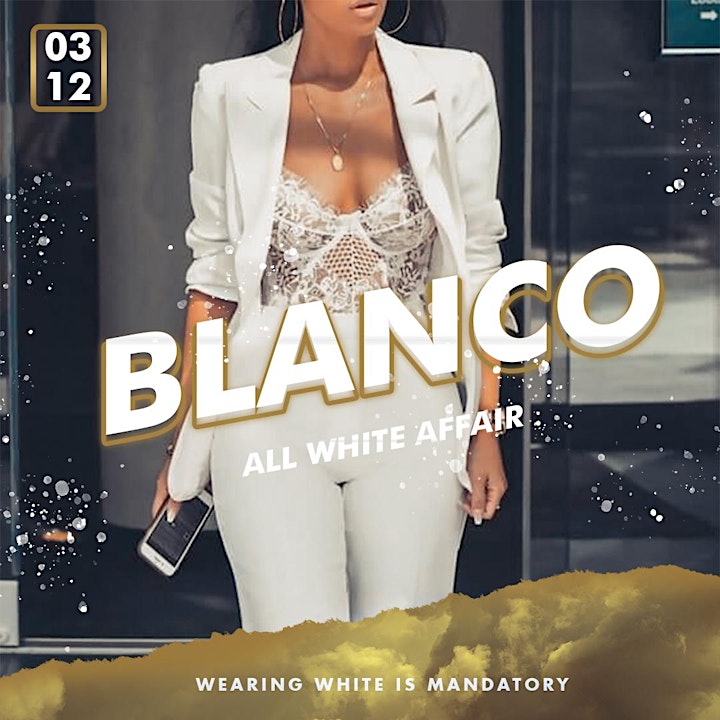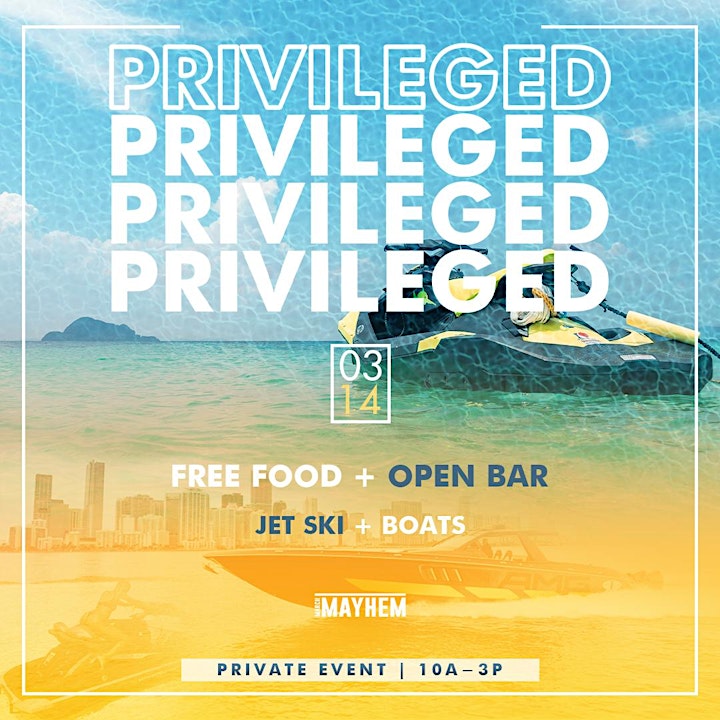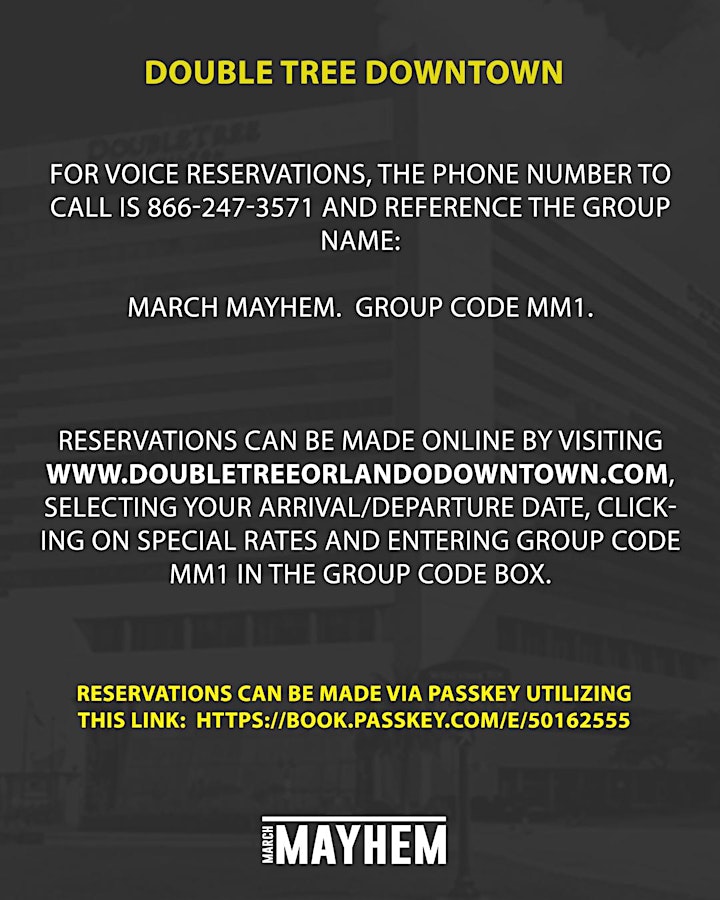 Date and Time
Location
Refund Policy