March LIFT Networking Event

Tuesday, March 10, 2015 from 10:30 AM to 12:00 PM (EDT)
Event Details
Please join us March 10th for the March 2015 LIFT Event!! Ladies in Friendship Together (LIFT) is a networking group for women of any faith. Our goal is to support, edify and encourage each other personally, professionally and spiritually.  You'll find we're a little different. Our simple goal is to love, support and encourage each other. You won't find any judgment, competition or falseness in our group. You will be surrounded by women who are transparent, honest and friendly. Women of all faiths are welcome to attend.Wl start the
We'll start the meeting with a brief devotional thought and will then have the privilege of hearing a presentation by Lynnette Roseberry on time management. Please feel free to share this link with others.
This Month's Presentation:  Time Management Keys
By:  Lynnette Roseberry
We each start the day with the gift of 1440 minutes. Managing those minutes and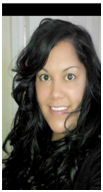 maximizing our productivity can be a challenge.     
Lynnette Roseberry is a Certified Professional Organizer. She has many years of experience helping others organize their time, priorities and activities. She loves the opportunity to encourage others to live a more organized life. As a working mother of two young boys, she knows how challenging it can be to fit work and family needs into a busy day. Lynette credits her sons for teaching her how to manage her time as a mother and still find time to manage her home and business life. Her goal is to inspire and encourage others while positively impacting their lives.
During her presentation, Lynetter will cover:
A Realistic Look At Time Management


Why You're Feeling Overwhelmed

How Time Management Savvy Are You?
 

People, Places, and Things to Do

Your Daily Planner/Address Book

Your Daily "To Do" List



Getting it Done … and On Time

Learning to Delegate

Just Say "No" - POLITELY   

 
What to Bring
You! Nothing else is needed, but please consider bringing the following:
If possible, please bring two canned goods to donate to the church's food pantry. The church is graciously allowing us to use their meeting space for free in exchange for our support of their food pantry. They have asked that each lady bring at least two cans of food to donate and that it not be expired. (They also welcome cash donations if you are unable to bring canned goods.)
 

An optional item for the Pay it Forward Basket, if you wish. What's a Pay it Forward Basket? It's a basket where we share an item we'd like to pay forward to a random group member. The item does not need to be new or expensive. If you wish to participate, bring something that touches your heart and which you think will bless someone else. We will draw names to randomly choose winners of items in the Pay it Forward Basket. (There is no need to contribute an item to be included in the drawing.)
Please note you do not need to print your ticket to attend. Thanks so much! We look forward to seeing you at this month's LIFT event!
If you cannot attend this event but wish to attend future events or be considered as a speaker, please contact Dr. Pamela to let her know. Thanks!
When & Where

Broad Ripple United Methodist Church
6185 Guilford Ave
Indianapolis, IN 46220


Tuesday, March 10, 2015 from 10:30 AM to 12:00 PM (EDT)
Add to my calendar
March LIFT Networking Event