[March is National Women's History] Financial Preparedness
Description

(Disclaimer: You are receiving this email based on our current NAPW members list. Downloaded monthly on November 11, 2017 from NAPW website. If you feel you have received this in error, please inform us via email. Thank you.)

Email us: NAPWSantaClarita@gmail.com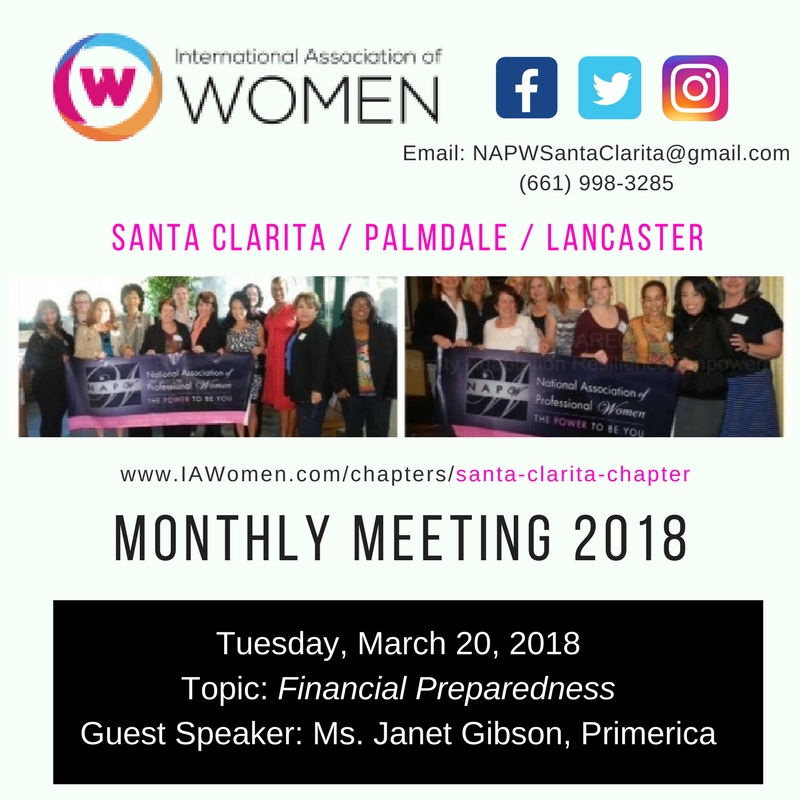 NAPW Santa Clarita
March is NATIONAL WOMEN'S HISTORY
EVENT FOCUS: Women's history, advancement of women in the workplace
Summary: As the nation continues to pay tribute to the generations of women who have made invaluable contributions throughout American history, IAW equally honors powerful women who have had a historical impact.
Event Speaker: Ms. Janet Gibson Bastiaans, Investment Adviser of Primerica
Topic: Financial Preparedness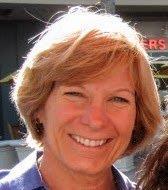 Bio:
Janet Gibson has been in the Finance and Investment Industry for 20 years as an Investment Advisor Representative. Her specialty is in educating families on how to be most efficient with the money they have, especially in the areas of budgeting, debt elimination and wealth creation. Janet firmly believes it's not what you have but what you do with what you have that determines success.
Janet also has a background in Disaster Preparedness. Once an EMT and now a LAFD CERT Battalion 12 Coordinator, she works to get individuals trained to be part of the Community Emergency Response Team. Janet also is a Red Cross certified instructor for the Map Your Neighborhood Disaster Preparedness Program as well as serving on the advisory board of the Southern California Disaster Preparedness Foundation.
Check in starts at 5:30pm
Meeting starts at 6:00pm to 8:00pm
2018 Event / Meeting Speakers (April - December)
As previously discussed in our meetings, we plan to schedule 2018 Speakers* for our meetings.
We are currently seeking 2018 Event / Meeting Speakers as listed on previous emails. If you see your name on our roster, please email or call us (661) 998-3285 to confirm for your availability and details. Thank you!



Cost: $20* If you show up, we will reimburse you $10. If you don't show up, we will provide for chapter needs, and towards good cause.
What to bring: Plenty of business cards! We are here to power network!!
Who may attend: New Members, Members and their guests are welcome
We look forward meeting you soon!
Please save the dates of our 2018 monthly meetings, social wine tasting, and community events:

April
May
June