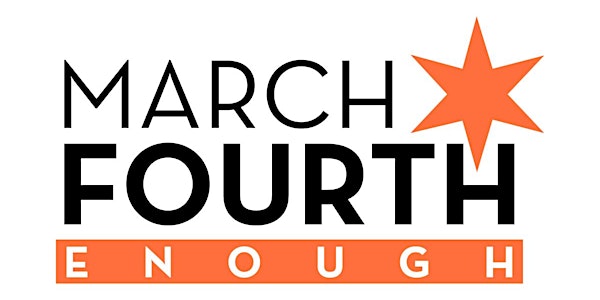 MARCH FOURTH
It's time to ban assault weapons
When and where
Location
Area 7 (at First Street N.E. and C Street N.E., 1 block north of Capitol Building) First Street N.E. and C Street N.E. Washington, DC, DC 20002
About this event
Rally Location:
United States Capitol Complex
Area 7 (at First Street N.E. and C Street N.E., 1 block north of Capitol Building)
Event Description:
On July 4, 2022, Highland Park, Ill. fell victim to a deadly mass shooting that killed seven people and wounded more than 30 others. One child was left parentless and an 8-year old boy was left paralyzed, while many other children and families fled for their lives.
It was one of several shootings on the holiday. In 2022, the United States has seen more than 300 mass shootings, according to The Gun Violence Archive. One happened in a supermarket in Buffalo, where 10 people were killed. Another one found its way into an elementary school in Uvalde, Texas, where 19 children and two teachers were killed. The husband of one of the teachers, Irma Garcia, died two days later from what can only be described as a broken heart.
We cannot let this keep happening to our country, our neighbors, our children.
President Biden just signed the Bipartisan Safer Communities Act into law. The bill encourages states to invest in red-flag laws, mental healthcare and school safety, and to strengthen background checks for gun purchasers under 21. While it is a huge step forward, it is not enough. We must mandate universal background checks and ban assault weapons. Join us.
RSVP now and help us end gun violence once and for all.
This RSVP is for the peaceful rally in DC in person. If you are unable to come to DC, please reach out to our March Fourth team to see about ways to support this event more locally to you, or support our efforts through our Go Fund Me Page .
Thank you for your support as we March Fourth!
Hotel Accommodations:
Grand Hyatt DC
1000 H Street NW Washington, D.C. 20001
Rate: $259/night + taxes | Book here
(Pros: Closer to the Capitol)
Washington Hilton - Dupont Circle Hotel
1919 Connecticut Avenue, N.W. Washington, D.C. 20009
Rate: $250/night plus tax | Book here and use code MFHP
(Room block available to book until July 10th 11:59 PM)
Details for Attendee:
Q: What should I wear?
A: We will have some t-shirts to distribute, but we expect we will run out (amazing response in numbers, thank you!). Please wear orange and keep in mind that it will be very hot out!