About this Event

Calling Minnesota Worshippers to join us May 30th for March for Jesus!
Let's unite in the Twin Cities to lift high the Name of Jesus our Lord!
March for Jesus is a day when all who love Jesus gather and walk through the streets of Minneapolis singing our praises to the Lord.
We need your help! Join us by registering and volunteering below. If you can't do the march join in the picnic at the park immediately afterwards.
It's time to celebrate Jesus together!
Every Tongue should confess that Jesus Christ is Lord, to the glory of God the Father. Philippianis 2:11
March for Jesus Line-up will begin from "The Commons Park" 425 Portland Ave. South, Minneapolis (see photo above)
Date: May 30, 2020
Time: 10:00 AM Line up begins
Line Up Location: The Commons Park, 425 Portland Ave South, Minneapolis. (The March for Jesus will line up and finish in this location)
Click the green button above and fill out the Free Registration
Mark your calendar for Saturday, May 30th, 2020. ______________________________________________________________________________________________
* Find us on Facebook: March for Jesus Minnesota
* Visit the National March for Jesus website: https://themarchforjesus.org
WHAT TO BRING: Flags, Banners, tambourines, shofars, strollers, wheelchairs and walkers are all welcome.
SIGNS: The only signs allowed are those promoting Jesus. This is a time to celebrate Jesus as Lord. No political or individual groups or organization signs will be allowed.
WEAR: Comfortable walking shoes and clothing, worship dance garments are welcome as well. Please bring your own water bottle along.
PARKING: The site is accessible by public transit. For more information checkout http://www.metrotransit.org/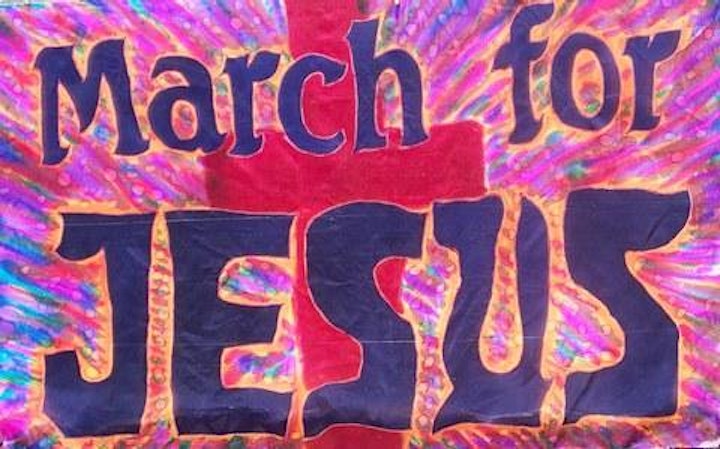 _____________________________________________________________________________________
What is March for Jesus?
Vision: To see the churches united in public worship of the Lord Jesus Christ and Christians working together to impact their city with praise, prayer, and proclamation.
Mission: The National March for Jesus Team is committed to provide leadership, coodination, and training for an emerging national network of Christians who build a local relational network that mobilizes the Body of Christ.
Picnic in the Park - a time to Celebrate!
Following the March for Jesus there will be a Celebration Picnic in The Commons Park @ 425 Portland Ave. South, Minneapolis.
You will want to stay for the Picnic in the Park
**we will put more picnic information here.
_____________________________________________________________________________________
Participating Ministries
MARCH
Call to the Wall
Minnesota Apostolic Prayer Network
City Vision
(For information: email info@marchhearts.org for any questions)