Description
A Monthly Speaker Series Featuring Triad Entrepreneurs
Karen Stratman, Owner Crooked Tail Cat Cafe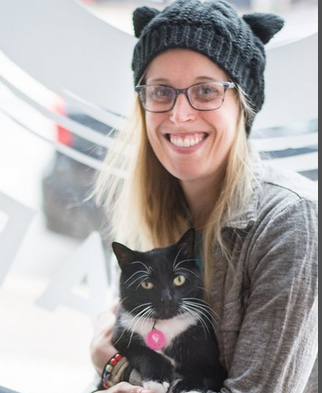 5:00-5:30 Registration check-in
5:30-6:30 Entrepreneur Story with Q&A
FREE!
Open to all area entrepreneurs, students, faculty
and community members.
Light snacks provided.
The Crooked Tail Cat Cafe is the brainchild of Karen Stratman. Ever since she was a child she had a passion for animals, which led her to get two degrees in animal related science fields. She graduated from University of Florida with a Master's in Entomology, but ever since graduation she has had an insatiable appetite for running and managing companies.
In 2017, Karen decided to commit her full attention to opening the first cat cafe in North Carolina. By November that same year she was able to get the doors at the Crooked Tail Cat Cafe open, and the rest is one for the history books.