Description
March Break Art Camp, Week 1 (March 19-23): Kids are in for a real treat as we take this opportunity to create beautiful large multi-day projects. This camp will incorporate acrylic painting and interesting mixed media techniques. Create stunning paintings using acrylic paints and stencils on wood canvases, vibrant foil collage paintings, and some other fun surprises as time permits.

Tuition is $250 for Monday to Friday from 10am-2pm, and includes all art materials. Kids bring their own lunches and drinks. Water is provided.
Space is limited! Class sizes are small (only 7 students, ages 9-12) to ensure one-on-one attention.

I welcome any suggestions for day projects and multi-day camps. The Studio is a great place for kids or grown-up art parties. Contact daina@oceanartstudio.ca for more info and to book.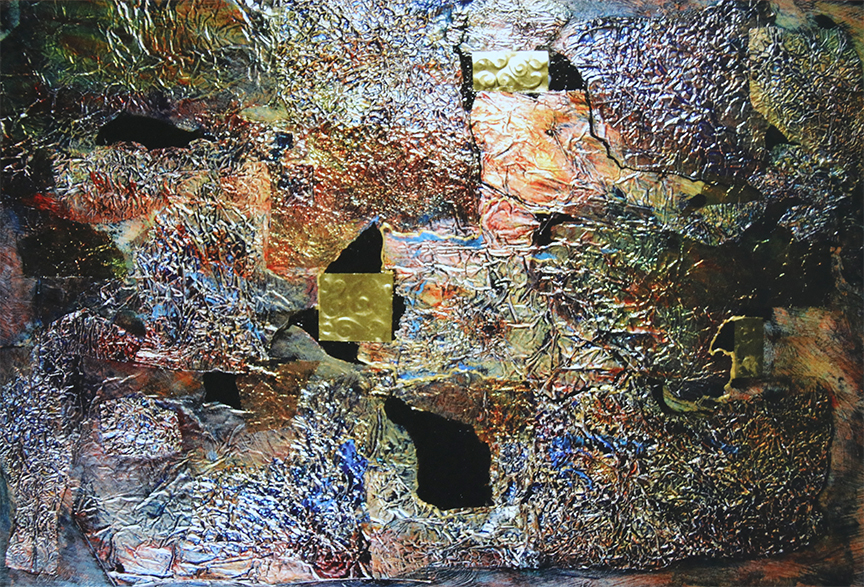 ---
At Ocean Art Studio, professional artist Daina Deblette has been teaching children art since 2006.
"Kids love to create! I want to ensure your child's interest in art is cultivated and nurtured in a fun, safe, supportive space." - Daina
Campers will learn important basic tools and techniques, and then apply what they learn to create high quality art they are proud of. Explore with new materials and projects, including drawing, collage, painting with watercolour and acrylic, and playing with mixed media. Instruction will be balanced with free time. Art Camp is for all creative levels.
"Creativity is contagious; pass it on." – Albert Einstein
Ocean Art Studio is located a minute past Moby's Pub towards the north end of Ganges.
"Merchants' Mews, Artists Galleries & Studios" 19A-315 Upper Ganges Road, Salt Spring Island, British Columbia V8K 1R7