Description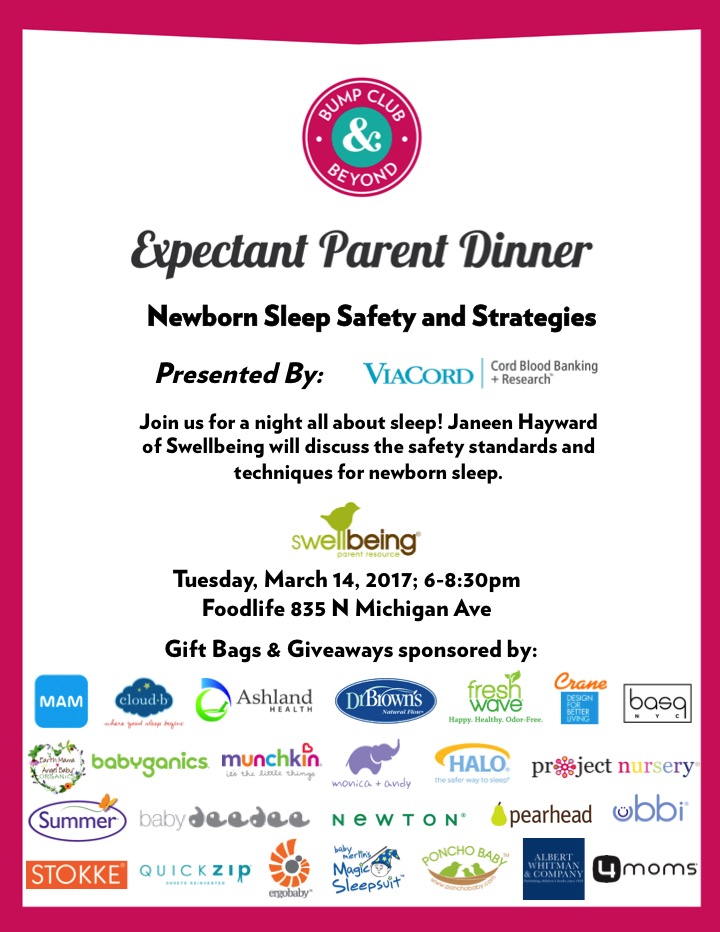 Our BCB Resident Expert Janeen Hayward of Swellbeing will discuss Sleep safety and strategy for newborns.
As always, everyone will go home with an awesome gift bag and the chance to win prizes from many of our partners.
BCB VIPs log into app for the VIP discount. In order to use the VIP rate, you must be a registered Bump Club and Beyond VIP.
March 9th, 2017 is the MUST CANCEL BY DATE for this event.