Our NSA New En

gland Meeting
March 9th
Main session with Steve Lishansky 
begins at 9am
Wake Up Call with Megan Burns 8-8:45am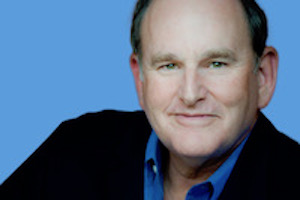 How to Get Paid for Your Value
Keys to Attracting and Winning More Clients
 

Who Happily Pay You What You Are Worth
With Steve Lishansky
Are you getting all the business you want – and being paid the fees you deserve?  If you are ready to win much more business, and get paid far better for it, you want to be at NSA-New England on March 9. 
You are going to learn how to stop charging clients by the presentation, the workshop, the session, the hour, or for a set number of meetings or calls. Doing any of these means you are either working too hard or not earning what you could – or both. You will understand – and be able to put into practice – how to get paid for the value you create for clients. 
Regardless of your delivery vehicle – speaking, training, coaching, or anything else – clients who understand your value will choose to work with you over any competition. They will also pay you much more than those who hire you for service delivery. This program focuses on how you generate that value proposition and agreement with your clients, use it to win more business, and get paid what you are really worth to them. 
In this highly interactive session you will learn specific principles and practices you can use immediately to more easily and more successfully, including how to: 
Win more high quality, desirable clients

Get yourself – and your clients – clear about the value you can provide to them

Create a compelling value proposition where price is not an obstacle or issue

Build bigger and more lucrative engagements that your clients want to hire you for

Facilitate with clients so they appreciate, recognize, and pay for the value you provide

About Steve 
Steve is one of the first executive coaches in the US, and the founder of the first executive coaching institute in the world. He has coached and spoken to C-level executives at Fortune 500 organizations, across a number of industries, and with managers and leaders from more than 40 countries. His clients have included: Johnson and Johnson, MetLife, Cisco, NASA, Accenture, PricewaterhouseCoopers, Fidelity, Oakley, and the Federal Aviation Administration, and top professional services providers across the globe. He is a Past-President of NSA-New England, founder and first co-chair of NSA's Business Coaching PEG, and a Hall of Fame executive coach.
Wake Up Call 
with Megan Burns
8-8:45 am
Grow Your Business Using Secrets Of The
World's Most Customer Centric Brands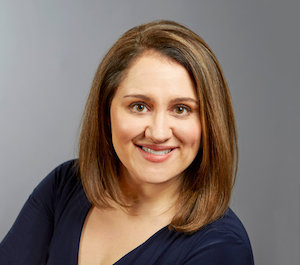 Buyers today want more than a great product or service. They expect – and are willing to pay more for – a fast, easy, personalized customer experience. Are you prepared to deliver?
Join us March 9th as Megan Burns, a leading expert in customer experience, explains how brands like Apple, Southwest, and USAA delight millions of customers year after year, and how you can take a page from their playbook to grow your speaking business in 2019.
Drawing on 13 years of research, Megan will describe the difference between a good customer experience and a great one and why even small improvements can have a big impact on top and bottom line growth.
Attendees will come away from this session with a list of tricks and technology Megan uses in her own business to create a smoother, more efficient client experience and how to use low-cost, low-tech tools like customer journey mapping to help you:
See internal processes from your clients' perspective (for better or worse!)

Train employees and partners to deliver a consistent, on-brand experience

Anticipate and account for the emotional needs of various stakeholders

Design moments of delight into your process that build loyalty and get audiences talking about you to friends, family, and colleagues
*To encourage you to pre-register, our at-door pricing is higher than our advance ticketing rate!
Please review our refund and storm policy
here: https://www.nsanewengland.com/nsa-new-england-meeting-policies/