March 31st BOSFCPUG + BOSDSLR Mixer Featuring Yan Shvalb and Stuart Cummings

Thursday, March 31, 2011 from 6:30 PM to 9:30 PM (EDT)
Event Details
BOSFCPUG Platinum Sponsor
BOSFCPUG Mixers are also now made possible by AUTODESK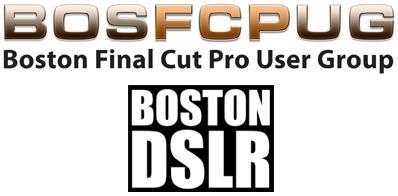 presents
MARCH 31TH BOSFCPUG + BOSTON DSLR MIXER
Hosted Courteously by
PIZZA & REFRESHMENTS PROVIDED COURTESY OF AJA
COST: Free Admission with Registration PRIOR to Event.
**$5 at Door if not registered prior to event. Standing Room Only**
Donations will be accepted at door to help support our organization.

NOTE: Please register now in order for us to get accurate numbers for seating and refreshments AND to be eligible to win raffle prizes**
FEATURING:
- NYC-Based DSLR Filmmaker YAN SHVALB of DigitalFilmCreators.com on "Manipulating Time" - Time Remapping in FCP and Motion and Timelapse Workflow (plus more!)
- Filmmaker Stuart Cummings - see Panasonic AF100 recording to AJA KiPro Mini - tips & tricks

- PlUS SCREEN YOUR DSLR SHORTS! 
SPEAKERS: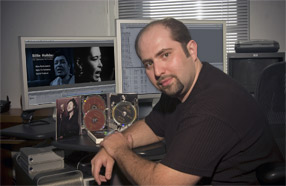 "Manipulating Time" in Your Stories - Yan Shvalb
Yan will walk you thru a number of time manipulation techniques and discuss will discuss both in-camera and post effects using Final Cut Studio and various other tools.
ABOUT YAN SHVALB
Back from his 3 year adventure at Apple, Yan is once again ready to pursue his interests in production, post-production and training. Yan Shvalb is about to launch the
Digital Film Creators
User Group and Workshops, and a bunch of other creative stuff yet to be announced.
Yan has developed his chops in the digital arts through commercial work, teaching and consulting.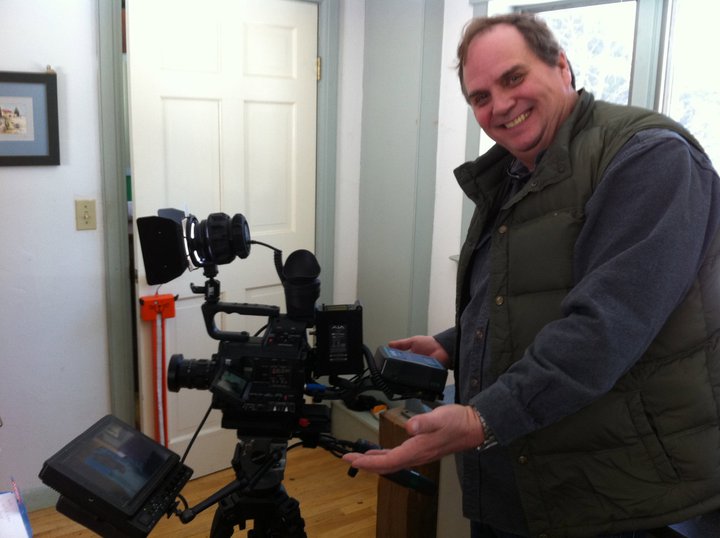 "Panasonic AF100 Camcorder and AJA Ki Pro Mini" - Stuart Cummings
Stuart Cummings will be talking about lens choices, power and charging options and support accessories for the Panasonic AF100 camera. He'll be presenting a quick overview and demonstration of various mounting and powering solutions for this camera including the new AJA Ki Pro Mini.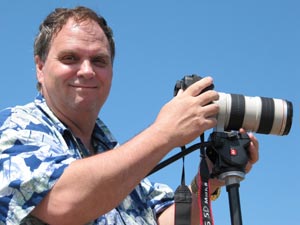 ABOUT STUART CUMMINGS
Stuart Cummings is an internationally published Photographer and award winning Video Producer. For the past 30 years, he has focused his eye and his lens on the stunning and colorful beauty of nature above and below the ocean surface. Stuart's video work has earned him six Telly Awards and two Aegis Awards for excellence in non-broadcast video production. Watermark Productions, Inc., his digital media production company, produces programming for television. Based in Ashland, MA, Stuart shuttles between his studio and the far reaches of New England and exotic tropical reefs at the far ends of the world. Stuart is currently developing Compass Chronicles, a web based television network that will feature travel related programming about the New England region.
SCREEN YOUR DSLR SHORTS!
Have a DSLR short you want to show?

Get Seen!
We will be screening shorts from filmmakers shooting with DSLRs at this Meetup on a nice projector in Studio A on the large white cyc wall - perfect for showing your work and interacting with others as you briefly discuss and answer questions about your project!

You will need to make your DSLR short available as a 1920 x1280 or 720P H.264 QuickTime files on a thumb drive or USB hard drive.

To sign-up to have your DSLR short screened at our March 31st mixer, please send an email Dan Bérubé at dberube at bosfcpug.org.

Producers, Editors, Digital Content Creators: Get out of your production offices and editing suites to Network and interact with members of Boston's digital filmmaking community as you mingle and swap stories and business cards.
Plan to have a great time to screen your shorts and meet some great DSLR shooters, filmmakers and digital storytellers and talk about movie making!
COLLABORATE & START A PROJECT
And, for March, we'll update everyone with a project or two to get members involved to collaborate together in crews to start a project - Stay Tuned for updated details
MARCH BOSFCPUG & Boston DSLR Meetup MIXER
WHEN: Thursday, March 31st
TIME: 6:30pm (doors open at 6pm) - 9PM - THEN networking continues afterwards at Pizzeria Uno nearby!
WHERE: Exposure Place Studios, Studio A
219 Bear Hill Road
Waltham, MA 02451
603-224-4600
DIRECTIONS to E.P. Levine
ALSO! Show your support and join the Boston DSLR Meetup
Questions? Email Dan Bérubé at dberube at bosfcpug.org
We WANT to hear from you and have YOU involved!
PLANNING ON BEING WITH US?
Twitter that you'll be there to screen your work and help spread awareness - PLEASE use Twitter HASHTAG #BOSDSLR
Boston DSLR Meetup: Collaborate + Create + Get Seen + Good Times!
Filmmakers! Check out the
Attendee List
Sort by:

Date

|

First Name

|

Last Name
When & Where

E.P. LEVINE
219 Bear Hill Road
Waltham, MA 02451


Thursday, March 31, 2011 from 6:30 PM to 9:30 PM (EDT)
Add to my calendar
Organizer
Boston Final Cut Pro User Group
ABOUT BOSTON FINAL CUT PRO USER GROUP - BOSFCPUG
The Boston Final Cut Pro User Group is a story driven community of Final Cut Studio, Avid and Adobe editors, HDSLR and digital filmmakers and broadcast professionals focusing on the craft of editing and related tools for digital cinema and distribution.
Globally connected and ready to collaborate, BOSFCPUG provides both membership opportunities and education about digital content creation on the Macintosh. For 2011, we will continue to bring talented, top industry professionals and creatives to Boston not only to show How but to share Aesthetics.
Connect with the BOSFCPUG at: http://www.bosfcpug.org

Website: http://boscpug.org
ABOUT THE BOSTON DSLR MEETUP
Today's and tomorrow's Digital Storytellers now have a place to connect!

Anyone shooting Video or photo with Canon EOS, Nikon, Panasonic and Sony DSLRs are welcome to join and meet throughout Boston, Massachusetts and surrounding communities monthly to share ideas, workflow, shoot together and showoff your films and gear. Network with and Socialize with other digital media makers to share great times - Find your next collaborative DSLR-based project and crew. Grow the DSLR Filmmaking Movement!
Website: http://www.meetup.com/Boston-DSLR-Meetup/
Email: Daniel Bérubé
March 31st BOSFCPUG + BOSDSLR Mixer Featuring Yan Shvalb and Stuart Cummings