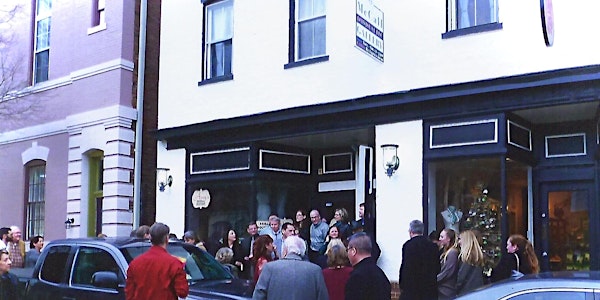 March 3 Event at #McCallStudioGallery!
Save-the-date for next #35th Anniversary event at #McCallStudioGallery, Fri. March 3, 6-9 PM! RSVP Today!
When and where
Location
McCall Studio Gallery/DMVISUAL LLC 9409 Battle Street Manassas, VA 20110
About this event
Happy Coming Spring! Join us for #MARCH 3, 2023 McCall Gallery Event, Fri., 6-9 PM! #ArtOriginals #Exhibits #WineCheese #LIVEMusic RSVP Today!
And, its our 35th Anniversary of our Business!
#MarchArtShow "New Views'! And, Complimentary wine and cheese! LIVE Music! #Spring SHOP at #GiftShop & #Gallery! Plus, #GiftCertificates available for #MuseumCollectionTours!
We are located in Historic Manassas. DMVISUAL Divisions: McCall Studio Celebrates our 35th Anniversary this March 2023, and McCall Gallery expansion in our community Celebrates our 5th Anniversary! McCall Studio: www.dmvisualstudio.com, and our outreach division McCall Gallery: www.dmvisualgallery.com
McCall of DMVISUAL LLC, founder/director, is an artist of over 41 years, who's creative Studio with new art Gallery business spans over 35 years March 2023. The museum-quality Gallery offers educational art tours, and community rooms for artists to showcase their diverse art. McCall Studio has aided various organizations, individuals and communities across the nation through its multimedia image identities, art, design, and creativity. McCall has taught higher education Visual Communications in our DC Area. McCall Studio Gallery business has been featured in Discover Prince William Newspaper, Prince William Living Magazine and Online, and InsideNOVA Newspaper and Online, as well as other national publications.
#DMVISUAL #Arts #Exhibits #Museum #Events #Visual arts
McCall Studio: www.dmvisualstudio.com, and our community outreach division McCall Gallery: www.dmvisualgallery.com