Location
Family Experience Fellowship
770 W McMillan Rd
Meridian, ID 83646
Sales Have Ended
Registrations are closed
Ticket sales for the Christian Symbolic Seder at Family Experience Fellowship are closed. However -- we MAY know of someone who has tickets available for you. Call Daniel or Jeralynne at 375-5048 to inquire.
Description
Passover is much more than a meal or festival. Join us Sunday afternoon on March 29 as Mike Freeman leads us through a Christian Symbolic Seder - a way for people of Christian Faith to express their faith by participating symbolically in the story of salvation. This Seder will be presented very deliberately and purposefully as a Christian service, with no apologies. At the same time, we will preserve the spirit of the Jewish traditions and experience in the service, to respect the faith journey of the Israelites and Jews across the centuries.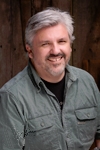 Family Experience Fellowship is grateful to Mike Freeman, a staff pastor at the Boise Vineyard Church, who will lead us in this Seder. Well-versed in Biblical Hebrew, Mike has led dozens of Seders, and he'll explain God's symbology of Christ in each phase of the Seder.
NOTE: This Seder will NOT be a full meal. A Symbolic Seder is a compromise between an actual full-meal Seder and a demonstration presented to an audience. A Symbolic Seder includes the main elements of the Seder service and the participation of everyone present, including tasting all the dishes, but it omits the full meal, the extended games for the children, and the songs at the conclusion. Some aspects of the service will be abbreviated or omitted.
RSVP REQUIRED. We need to know how much supplies to buy!
Although we chose not to place a firm price on tickets, please know the cost-per-person is approximately $5, and we will gratefully accept whatever donation you feel so led to give. Thank you in advance for helping us cover the costs.