March 28 International Digital Commerce Webinar: STORYTELLING - Click With...
Description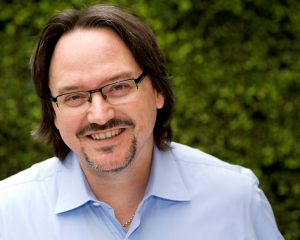 Robert Rose is Strategist in Residence at the Content Marketing Institute and Author of the Book Managing Content Marketing.
As a recognized expert in content marketing strategy, digital media and the social Web, Robert innovates creative and technical strategies for a wide variety of clientele.
Robert will discuss Storytelling: How to Click with Your Audience and 3 Case Studies.

Can't attend in Person? All Webinars are Recorded with Presentation, Audio, and Q/A so all Eventbrite Registrants can Watch it at Your Convenience. A Great Bonus!

Robert has helped large companies such as AT&T, PTC, First American Title, Valley Crest, and Nissan tell their story more effectively through the Web. He's worked to strategize digital marketing efforts for entertainment and media brands such as Dwight Yoakam, Nickelodeon and NBC. And, he's helped marketers at smaller organizations such as East Harlem Tutorial Program, Coburn Ventures, Hippo and Magus to amplify their story through Content Marketing and Social Web Strategies.
Robert is the Strategist in Residence and Brand Advisor for the Content Marketing Institute, a featured writer and guest blogger for the online magazines iMedia Connection, Fierce Content Management and CMSWire and co-authored of the book "Enterprise 2.0 How Technology, E-Commerce and Web 2.0 Are Transforming Business Virtually".





* As a BONUS for Webinar Registrants, you will receive a FREE Chapter from Robert's Book.
* Webinar Twitter Hashtag is: #greenstardigital
* Webinar url will be sent to all attendees 1 week before the event
* Follow on Twitter @GreenStarSol
* Can't attend in person? Registrants will receive the Webinar Recording Url
* Like on Facebook and share with friends/colleagues to join the discussion and keep updated on the latest news and updates!