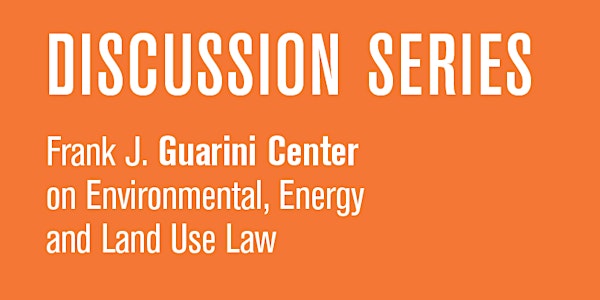 March 23rd, 2016 - Nuclear Energy and the Clean Energy Future
When and where
Location
NYU School of Law (Lipton Hall, D'Agostino Hall) 108 West Third Street New York, NY 10012
Description

On March 23, 2016, the Guarini Center on Environmental, Energy and Land Use Law at NYU School of Law, will hold a discussion on, "Nuclear Energy and the Clean Energy Future." The event will examine the role of nuclear energy in America's transition towards a lower-carbon energy system as well as legal and policy options for supporting nuclear energy. New York State's innovative Clean Energy Standard proposal will be discussed in detail.

Speakers include:
Raj Addepalli, Managing Director of Utility Rates & Services, New York Public Service Commission
Emily Hammond, Associate Dean for Public Engagement; Professor of Law, George Washington University Law School
Emilie Nelson, Vice President of Market Operations, New York Independent System Operator
Eduardo Porter, Reporter, The New York Times
Martin Proctor, SVP, State Government and Regulatory Affairs and Competitive Market Policy, Exelon
Wednesday, March 23rd, 8:30 – 10:00am. Coffee and registration starting at 8:00am.
Watch the Livestream, here.
NYU School of Law
Lipton Hall, D'Agostino Hall
110 West 3rd Street
New York, NY 10012
1.5 credits of CLE are available in the Areas of Professional Practice category. The credit will be both transitional and non-transitional.