March 22, 2012 District of Columbia Data Center Discussion Panel Event

Thursday, March 22, 2012 from 12:00 PM to 5:30 PM (EDT)
Event Details
The Data Center Marketplace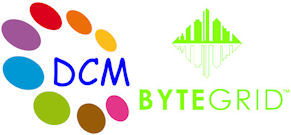 ByteGrid Data Centers
and Sponsors
Invite You to Attend
The District of Columbia
Data Center Discussion Panel Event
& Reception
March 22, 2012
at
The Concourse Conference Center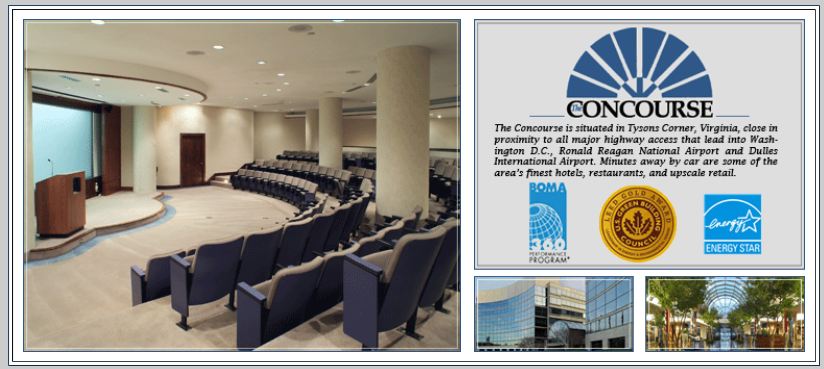 Please join us for our pre-event Happy Hour* at
Wednesday, March 21, 2012
5pm to 7pm
1861 International Drive
Mclean, VA 22102
(703) 448-3900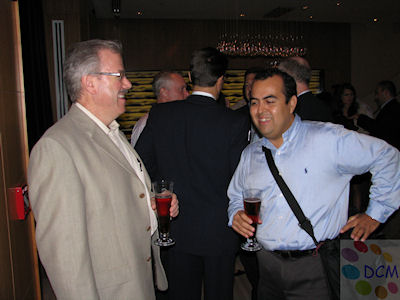 Network and mingle with sponsors and attendees!


or go to the D.C. Happy Hour Event and Registration Page
* a "no-host", cash-bar event.
---
Discussion Topic:
Investment, Construction, Tenancy, Sustainability, Efficiency and Ecological Responsibility in the Data Center Industry
---
Learn about the current (and near future) state of the Data Center industry!
Join us for this free half-day event for IT professionals and managers that may be considering data center and cloud computing solutions.
At this event, we'll discuss the trends, opportunities, issues, alternatives, and challenges you should consider while planning for your data center, cloud computing, related and emerging services. Enjoy conversing with knowledge experts, lunch and hors d'oeuvres and cocktails, and network with others facing the same challenges.
Get current, real-life answers from discussions from industry knowledge leaders about how to make data center, telecom, and cloud solutions work for you and your firm.
We've scheduled the following events:
Event 1) District of Columbia Discussion Panel Event, March 22, 2012
Event 2) Data Center Summit East, Research Triangle Park, NC, September 19th & 20th, 2012
We photograph and video our events. Archives can be accessed at:
YouTube Channel: http://www.youtube.com/user/datacentermarketplace, and
Archive directories: https://docs.google.com/open?id=0BzLxu57SiLTkYzgwMTEwN2EtMjdhNC00ZDM3LWE4MDYtNDFjMTdmYTFjZjk0


---
8 of the many reasons why this is the Data Center and Cloud Computing Event that you should attend:
| | |
| --- | --- |
| | Navigate the changing technology needs for data center and cloud computing services |
| | Determine where best practices & reality meet when comparing capex and opex with data center and cloud computing services |
| | Find solutions to the financial cost & complexities of internal data center and software licensing and support |
| | Substantiate how outsourcing can improve capacity & efficiency |

 

| | |
| --- | --- |
| | Discover options that can offset the budget pressures that come with new regulations |
| | Learn which organizations can provide information and assistance for outsourcing your data center, software and storage requirements |
| | Find solutions that reduce operational costs while increasing your data protection |
| | Find solutions to the financial cost & complexities of disaster recovery and business continuity |
---
Who will attend and who will you meet at this event?
Data Center attendees are decision makers from corporate, non-profit and government including:

Chief Information & Technology Officers
Chief Executive & Financial Officers
Datacenter Facilities Managers & Engineers
Information Technology & Infrastructure Managers
Economic Program Development Managers
Power and Cooling Technology Scientists
Green & Sustainability Experts
Construction & Real Estate Professionals
Network, Cabling & Communication Engineers & Integrators
Architects, Design Build Consultants, and MEP Professionals
Datacenter, Commercial Office Space & Operations Staff
NOC, SOC and DOC Staff & Managers
Server, Storage & Application Administrators
Information Security & Risk Management Executives
---
The deadline to register is March 21, 2012
Venue, Lunch, Hors D'Oeuvres and Cocktails - Compliments of ByteGrid


- AGENDA -
12:05pm - 12:20pm Check-in | Complimentary Food | Beverages | Social/Networking
12:20pm - 12:25pm Welcome & Introduction: Brady Lambert, CEO, The Data Center Marketplace.

12:25pm - 12:30pm Host and Sponsors Recognition: Brady Lambert

12:30pm - 12:40pm Host's Speaker, Speakers, Moderator, Discussion Panel Introduction
12:40pm - 1:10pm Featured Speaker #1: Axel Kretschmer, Regional Director for System Engineers, Schneider Electric Topic: 'Data Center Facility Modules'

1:10pm - 1:45pm Keynote Speaker: Derek Schwartz, Executive Director and Founder, The Green Data Center Alliance Topic: 'Applying Best Practices and Lessons Learned from the Federal Government's Data Center Efforts'

1:45pm - 2:00pm - BREAK - VENDOR TABLE TIME - NETWORKING - SPECIAL RECOGNITION ANNOUNCEMENT - Brady Lambert
2:00pm - 2:45pm Host's Speaker: Mark Macauley, ByteGrid Topic: 'Site Selection Methodology - Criteria and Process For Silver Springs Facility'
3:00pm - 3:30pm - Special Guest Speaker: Patrick Costello, Renewable Energy Market Expert, ICF International, Topic: 'Data Centers and Sustainable Energy Solutions: What's the Big Deal?' This presentation will introduce the audience members to the range of clean energy and carbon offset investment options available to improve the environmental sustainability of their energy consumption.
3:30pm - 4:00pm BREAK - VENDOR TABLE TIME - NETWORKING

4:00pm - 5:00pm Discussion Panel (Moderator and Panel Members Bios Below). Topic: "Investment, Construction, Tenancy, Sustainability, Efficiency and Ecological Responsibility in the Data Center Industry" Moderator: Derek Schwartz, Executive Director and Founder, The Green Data Center Alliance

5:00 - 5:10 CLOSING REMARKS, DRAWINGS (if any) - Brady Lambert
5:10pm - 6:00pm Cocktail & Hors d'oeuvres Reception
VENDOR TABLE TIME – NETWORKING & COCKTAILS
Event Concludes | Wrap Up | Social/Networking
---
Host's Speaker
Mark Macauley
Co-founder and SVP of Sales and Marketing, ByteGrid

Mr. MacAuley has been in revenue producing roles for 19 years mainly in the data center industry. Prior to ByteGrid™, Mr. MacAuley enjoyed a successful tenure at CoreSite (NYSE:COR), as the VP of Strategic Accounts. Mr. MacAuley consummated the largest transaction in the company's history, secured multiple Fortune 50 companies as clients, and established key strategic relationships with major technology companies and government agencies. In this role, Mr. MacAuley formed strong working relationships with the top Systems Integrators and other regional integrators.
---
Sponsors' Speakers
Speaking for Schneider Electric
---
Keynote Speaker and Discussion Panel Moderator
Derek Schwartz
Executive Director and Founder at The Green Data Center Alliance


The Green Data Center Alliance (GDCA), with over 9,000 members internationally, was created as a neutral foundation to find, review, implement, and track Green initiatives inside the data center envelope. In 2010 the GDCA was awarded an Innovation Grant from NYSERDA (NY State Energy Research & Development Authority) to create a model for data center owner operators to use as a road map for energy reduction projects.
---
Distinguished Speaker and Discussion Panel Member
Patrick Costello
Renewable Energy Expert at ICF International


Patrick Costello is a renewable energy market expert with ICF International's Environmental Markets team. There he provides a variety of analyses, from project-level strategic support to broad market studies, involving sustainable energy investment strategy, green premium forward price projection, policy analysis, energy asset valuation, technology analysis, and market risk assessment. Prior to joining ICF, Patrick served as a Development Associate at BP Alternative Energy, Wind Power Americas, where he provided market research and geographic siting analysis in support of BP's wind development efforts.

Patrick has authored and coauthored a number of publications that explore policy, technology, and market dynamics related to renewable energy generation, conventional energy generation, and energy efficiency investment strategy. In his latest publication, Data Center Energy Efficiency, Renewable Energy, and Carbon Offset Investment Best Practices-A Guide to Greening Your Organization's Energy Consumption, Patrick explores a wide range of green products that can reduce an organization's energy consumption-related environmental impact. Other works that Patrick recently coauthored include the quarterly Integrated Energy Outlook (ICF International, 2011-2012), Firming Renewable Electric Power Generators: Opportunities and Challenges for Natural Gas Pipelines (Interstate Natural Gas Association of America, 2011), The Future of Energy Efficiency: Technology and Strategies to Improve Energy Efficiency (Business Insights, 2010), Investment Decisions for Baseload Power Plants (U.S. Department of Energy, 2010). Patrick has also contributed to the Energy Efficiency Markets Newsletter on several occasions.
---
Discussion Panel Members
Ronald Vokoun, DBIA, LEED AP BD+C
Director of Mission Critical at Gray Construction


Ron has over twenty years of experience in the construction industry with a primary focus on Mission Critical facilities. As Director of Mission Critical for Gray Construction, Ron leads the Mission Critical Market nationally and focuses on high density, highly efficient, and sustainable data center solutions. Ron has successfully managed projects ranging from $1 million to $650 million and worked in Nebraska, Texas, Oklahoma, California, Colorado, Japan, Washington, and Arizona.

Ron is on the Board of Directors of AFCOM's Arizona Chapter and also sits on the Board of Directors for the Green Chamber of Greater Phoenix. Ron has a B.S. in Construction Management from the University of Nebraska, Lincoln. He was awarded the certification of Designated Design-Build Professional by the Design-Build Institute of American and is a LEED Accredited Professional with a specialty in Building Design and Construction.
---
Platinum Sponsors
http://midatlanticinfrared.com/data-center-cooling-optimization/

Mid Atlantic Infrared Service

Mid Atlantic Infrared Services has been providing data center support for over 30 years. We help ensure reliable operation in all of your critical electrical and mechanical systems. We have expanded our engineering services to include data center cooling optimization services. All too often data center operators implement "energy saving" investments without fully understanding the actual energy balances in the data center. This approach will never deliver maximum efficiency. We take the opposite approach. We fully characterize the existing energy balances in the data center. We then find the most cost effective energy saving opportunities. We have developed new, cutting edge technologies to support benchmarking data center operations. We rely on an array of tools to determine both the costs and benefits of alternative approaches to maximizing the efficiency of what you already have in place. Our techniques are readily applied in large and small legacy data centers where savings of 20% can often be achieved with minimal investment cost.
Gold Sponsors
The Virtualization Assurance Group

The Virtualization Assurance Group (vAssurance) provides technology consulting services focused on assessment and delivery of virtualization solutions, assessment and remediation of Governance, Security and Regulatory Compliance in virtualized environments, and Cloud Computing and Data Center server migration and integration. While our focus is on delivering expertise in virtualization projects, we do accept requests for other consulting and support services; including: remote monitoring and service level agreements for support, related software development and application integration, server installation and management, security, network support, and consultants with specified skill sets.

WB Engineers | Consultants

WB Engineers | Consultants is a mid-size engineering & consulting firm with offices in Washington, DC, New York, NY and Boston, MA. We offer Strategic Planning, MEP/IT Engineering, Commissioning, and Energy consulting services on a wide-array of projects, particularly in the mission critical and base building markets. This experience, combined with our personnel's previous roles in Corporate Real Estate and Facility Operations, gives us a unique understanding of what is needed in the day-to-day operations of critical facilities.

http://cloud.datacentermarketplace.com

Data Center Marketplace Cloud Portal

Client cloud portal. Cost effectively host and manage application images on DOE compliant architecture/facility/policies/procedures.
---
---
Media Partners
| | |
| --- | --- |
| | |
| | |
| | Mission: To be the central repository of information for myriad industries that design, build, operate and support data centers who wish to contain, control, and reduce power consumption inside the data center envelope. Our charter is to work with the end-user community to define an industry standard for the evaluation of energy efficiencies inside the data center envelope. |
| | The Data Center Professionals Network is a community for data center specialists worldwide. A unique place to network, interact, broaden knowledge, collaborate, discover opportunities, and keep updated with latest developments. Membership is free and is open to individuals who are directly involved in the industry e.g. data center companies, vendors, consultants, industry associations, analysts, educators, etc. |
---
When & Where

The Concourse Conference Center/Auditorium
1595 Spring Hill Road
Vienna, 22182


Thursday, March 22, 2012 from 12:00 PM to 5:30 PM (EDT)
Add to my calendar
Organizer
The Data Center Marketplace®
March 22, 2012 District of Columbia Data Center Discussion Panel Event