Actions and Detail Panel
MARCH 21: REEL TALK w/ BENJAMIN BUDZAK
Tue, March 21, 2017, 7:00 PM – 9:00 PM PDT
Description
REEL TALK WITH BENJAMIN BUDZAK, KATIE WEBER, and SPECIAL GUEST
The panel will talk about what every demo reel needs in order to get that next job. Whether you're representing yourself or a company, your demo reel can be your calling card. It quickly represents lots of work that you've completed. How do you make it give your audience the impression of YOU?
How can you craft your reel to give you a better shot at your next gig?
If you're a beginner or a seasoned pro - creating a demo reel is a challenge. Beginners might think they don't have enough. Veterans may think that they have too much. What is the right amount?

Submit your demo for REEL TALK on the 21st. The panel will select some for critique. The best way to get professional guidance - plus a chance to win a whole year of Adobe's Creative Cloud to help you shape the next version of your reel. (If your demo reel isn't chosen for special review, you'll still be entered into the drawing for the Creative Cloud subscription. * You must submit a reel to be entered in the drawing)
---
You're in the spotlight. Make sure you've uploaded your demo reel - whether or not you get picked to be part of the presentation, we're gonna raffle off a subscription of ADOBE CREATIVE CLOUD. All you need to do is upload your demo reel and show up on Tuesday night:

UPLOAD IT HERE:
"Reel Talk with Ben Budzak" Reel Submissions
CLICK HERE TO SUBMIT YOUR WORK:
https://drive.google.com/drive/folders/0Bzal4BhmNx1jYVc3TkY2d0drOXM?usp=sharing
1. Keep file size small (under 100mb). A good output setting is h264 or Prores LQ...or use AME's Vimeo preset.

We'll have more information for you next weekend - until then, start uploading your reels, and get ready for the work to start coming in.
---
Thanks to all of our sponsors, we will have the usual gifts and door prizes. To find out more, visit the registration website - we will update that regularly.
- your friends at DMALA / Digital Media Artists Los Angeles /
HOLY CRAP - THERE'S MORE THAT WE WANT YOU TO BE A PART OF AT THE NEXT MEETING TOO!
----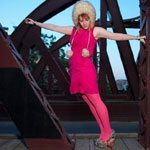 Do you follow @KtIsabelle on twitter? We'll be hanging out up the street @1739 Public House on Vermont Ave after the meeting. Make sure you follow her on twitter for more news coming up...
WORDPRESS NEEDS YOUWe've launched a new look for the DMALA website. Currently, the direct URL is http://dmala.wordpress.com. We'll be moving back to HermosaWave once we start to build this up. Got any ideas? We wanna hear 'em.Twitter : http://twitter.com/dmala Toolfarm (http://tinyurl.com/TFdmala) Thanks to our friend @MicheleYamazaki @toolfarm; you can save some crazy money on software. Gotta use our member link! (or call them and let them know you're referred by us - yes non-members can use the link) OUR AWESOME SPONSORS ACTUALLY SPONSOR YOU...YES! Part of our evening is going to feature our door prize drawing. Everyone who comes gets a ticket.
The prizes are offered by the companies who help you make your work better - please click on their links and check out their gear.
-Ko
(@ninjacrayon) ARE YOU A MEMBER OF OUR FB PAGE? You should be. Jobs, Specials, News, More...GOT A COMMENT? SUGGESTION? WANT TO GIVE A PRESENTATION? WANT DIFFERENT PIZZA? Shoot me an email.
Did you know you can add/approve your friends for the FB Group?
INVITE A FRIEND