March 21, 2018 Webinar with Renaye Thornborrow - "Life Coaching Isn't Just for Grown-ups – Three Skills All Kids Should Learn Before the Age of 10 (and they work for grown-ups too)! "

Wednesday, March 21, 2018 from 1:00 PM to 2:00 PM (EDT)
Event Details

Life Coaching Isn't Just for Grown-ups:
Three Skills All Kids Should Learn Before the Age of 10
(and they work for grown-ups too!)

Wednesday, March 21st from 1:00 - 2:00 pm Eastern Time
with guest speaker Renaye Thornborrow

Earn 1.0 Core Competency CCEU
Free to ICF Michigan Members
When faced with challenges or disappointments, most kids don't have the tools to handle them. As a result, they often get down on themselves or give up on themselves – developing belief systems that can hold them back for the rest of their lives.  As coaches, we've seen the impact of childhood events on adult clients over-and-over again!

Coaching isn't just for grownups.  It's a game changer for our youth when they learn how to break through limiting beliefs and proactively create supportive beliefs to help them thrive.  Life coaching can help kids learn how to use the power of their thoughts to handle the ups and downs of growing up and to develop a mindset for creating happiness, confidence, and success in life.

In this session coaches will learn about three mindset skills that all kids should learn before the age of 10 and how they can use stories and activities to coach kids (the skills work for grownup clients too).  

This is for you if:

You are a parent or have kids in your life

You have clients who are parents

You work with kids or want to work with kids

ABOUT OUR GUEST SPEAKER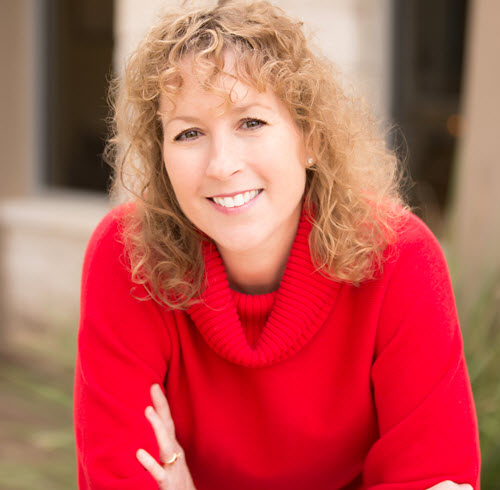 Renaye Thornborrow is leading a worldwide movement to bring life coaching and personal development to kids.  

She is the founder and CEO of Adventures in Wisdom™ and her company's WISDOM Coach™ Certification program is helping professionals in over 30 countries use coaching stories to bring life coaching to kids between the ages of 6-12.  

Renaye is a personal development expert, member of the International Coaches Federation, and former 3-year board member for the Association of Coach Training Organizations ("ACTO").   She is also a retired corporate marketing executive and holds a Bachelor of Science from Texas A&M University and an MBA from the University of Texas.  She and her husband of 27 years are the proud parents of 15-year old twins – a son and a daughter.

*All participants must attend the full program to qualify for CCEU credit.*

ICF Michigan members earn credits for free!
Non-ICF Michigan members are invited to join us for a $20 fee.
 
If you have questions, please contact support@icfmichigan.org
Have questions about March 21, 2018 Webinar with Renaye Thornborrow - "Life Coaching Isn't Just for Grown-ups – Three Skills All Kids Should Learn Before the Age of 10 (and they work for grown-ups too)! "?
Contact the organizer
Organizer

ICF Michigan was organized in 2004 to serve the broad spectrum of professional coaches who live and work in Michigan, and to work for the advancement of professional coaching.

OUR MISSION -
Our mission is to support and promote the highest standards of professional coaching in Michigan, and to be a vibrant community where coaches learn, grow and succeed to best serve our clients.

OUR VALUES -
Leadership: We will set a clear direction for the coaching profession that inspires authenticity, innovation and a pioneering spirit.

Service: We will be passionate about calling forth the magnificence of our clients and encourage them to expect more from themselves than they ever imagined.

Community: We will support one another by creating an environment for sharing, growth and learning.

Collaboration: We will work together to create synergistic results for our colleagues and our clients.

Abundance: We will give of ourselves and openly share our resources with one another.