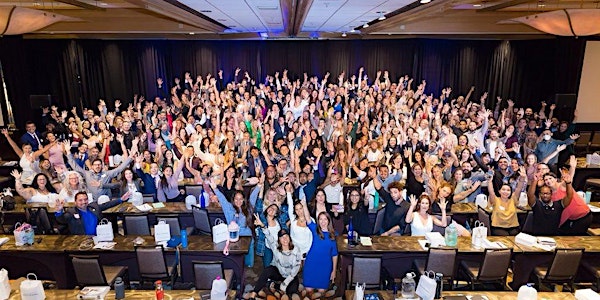 March 2023 !!!
READ FOR MORE INFO
Location
Hilton Orange County/Costa Mesa 3050 Bristol Street Costa Mesa, CA 92626
About this event
Thursday
March 23
9am-12pm Workshop *(VIP Ticket Holders ONLY)
5pm-8pm Leadership Party *(Top 20 in 8 pt sales ONLY)
Friday
March 24
9am-12pm Leadership Training *(NEED TO QUALIFY TO ATTEND)
***MUST RSVP to support@racetofreedom.com for qualification info
3pm-5pm Check In
5pm-8pm Business Training
Saturday
March 25
8:30 am                Doors Open
9 am - 12 pm        Business Training
12 pm - 1:45 pm           Food Break (VIP-food served & Leadership Mastermind)
2:00 pm- 6 pm            Business Training 
Sunday
March 26
8:30 am -10 am Worship Service & Message (OPTIONAL)
10:30 am - 2:30 pm           Business Training
General Admission ticket: gets a regular seat with no table in front of them to write on. Lunch NOT Included
VIP ticket:  gets a Front Row with Table + Swag Bag, Lunch included & Leadership training during lunch
Lunch Options for VIP is Chicken, Salmon or Vegan please email support@racetofreedom.com you food option after you purchase VIP.
For anyone purchasing 2 or more tickets , please make sure you email support@racetofreedom.com your guests name so we add them to check in list day of event.
We have a NO REFUND policy
We made this policy because we want to hold you accountable to your goals. If you got a ticket that means you wanted to change your life and we want to help you be accountable to that decision you made. Which is one of the many reasons we have a NO REFUND policy
If you cant attend the event you can sell your ticket to someone else. You will need to email support@racetofreedom.com in order to transfer your ticket.