Description
It's The Flying Needles FIRST EVER RETREAT & VIP MEET THE ARTIST EVENTS! It feels like we've been planning this forever because it's something that we have wanted to do with YOU for … well… since BEFORE we OPENED! And we are absolutely OVER THE MOON TO ANNOUNCE…

All the way from Minnesota, the amazing Three Irish Girls Kelly & Erin will headline our Inaugural Retreat from 9am to 5 pm, Saturday, March 31, 2018, right here in beautiful Williamsburg. (Location TBA)
Accompanying the Three Irish Girls are powerhouse designers:

Ann Weaver of Maryland, most known on Ravelry for her Tempest sweater and

Sweater Whisperer Marie Greene, of Oregon, most known on Ravelry and here at The Flying Needles for her Stillwater sweater, which we did as our shop's 2nd Knit-A-Long!
From 5 to 7 pm Friday, March 30, 2018, there also will be a VIP First-Look event where YOU will have the first chance to look & buy from Three Irish Girls and get one-on-one time for personalized questions to both designers. You can add this to your Registration Package or you can attend this separately.
Aaaaaand! It's going to be SPRING in Williamsburg! Check out the details in our brochure HERE! Click HERE to access the event REGISTRATION PAGE.
Pricing is as follows:
EARLY BIRD - Registration for the Retreat only by Dec. 31 is $199.
EARLY BIRD PACKAGE - Registration for BOTH the Friday, March 30, VIP Event & the Saturday, March 31, Retreat is $250.
RETREAT - Beginging Jan. 1, the price for the Saturday, March 31, RETREAT is $225.
VIP MEET THE ARTISTS EVENT - Beginning Jan. 1, the price for the Friday, March 30, VIP EVENT is $60.
RETREAT & VIP PACKAGE - Beginnign Jan. 1, registration for BOTH the Friday, March 30, VIP Event & the Saturday, March 31, Retreat is $275.the price
Registration fees cover all classes on Saturday, an exclusive pattern by Ann Weaver not even released to the general public yet, as well as lunch. There will be other trunk shows and vendors on site at the on-site pop-up shop as well, including a representative from Knitter's Pride and Dimensions, Virginia's own Raku fired artist of shawl pins & buttons. You also will receive a Flying Needles' Swag Bag and a 10% off coupon off your entire purchase at The Flying Needles on Monday for those of you staying over.
March 30, Friday
5-7 pm VIP Meet & Greet with Speakers of 2018 Flying Needles Retreat to include first look at Three Irish Girls Yarns and Three Irish Girls Yarn giveaway
March 31, Saturday
8 am – Retreat Check-In & Pop-Up Shop with Three Irish Girls Trunk Show Opens
9 am – Retreat Begins
10:30-11 am – Break
12:30 – 1:30 – Retreat Luncheon
1:30 – 5 pm – Retreat continues
2 -2:30 pm – Break
5 pm – Classes end
6 pm – Pop-up Shop Closes
Classes are:
TRACK 1
Three Irish Girls Yarn Tasting & How to Use Hand-Dyed Yarns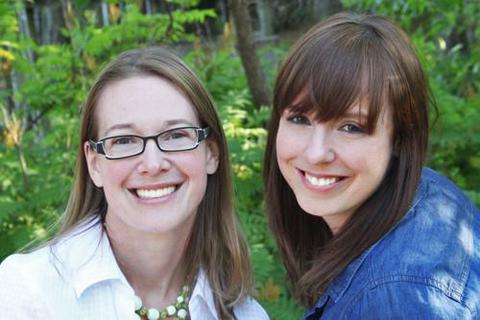 Kelly & Erin are bringing 5 Three Irish Girls yarn bases, all of which you are going to get to knit or crochet while they talk about how to get the most of that luscious yarn you're buying. Two sessions, specify AM OR PM & limited to 50 people. Specify your time preference at time of registration.
TRACK 2
CHOOSE ONE
Ann Weaver & The Flying Needles Inaugural Retreat Exclusive Pattern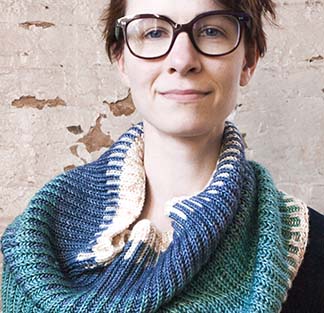 Cast on The Flying Needles Exclusive Retreat knitting pattern & learn techniques from this pro. Limited to 25 people - specify at time of registration.
OR
Marie Greene & THE SWEATER WHISPERER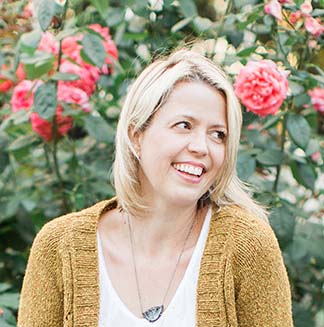 Don't sabotage your sweaters! Knit a sweater that fits EVERY time - learn new tricks to navigate ease, fit, simple modifications, knitting for your shape and more. This Sweater Whisperer designed the Stillwater - The Flying Needles pattern for our 2nd KAL! Limited to 25 people - specify at time of registration.
Cancellation policy:
Once purchased, your registration fee cannot be refunded or exchanged. If inclement weather or Acts of God occurs, the Retreat will be rescheduled within a year of the scheduled event. Registrations are not complete until payment is received. The Flying Needles cannot guarantee any class. Registrations are on a first-come, first-serve basis. No Customer Loyalty points or Perka Points may be used as payment for the Retreat.
Dietary concerns: If you have any dietary concerns, please specify on your registration form or alert a Flying Needles staff member when calling in your registration.
Customer Loyalty points or Perka Points
Your Perka Points or Customer Loyalty points cannot be used for this event, nor do points accrue for the retreat purchase.