Description
Since the inception of the Functional Forum as a small NYC-based Meetup Group, we have talked about a kNew vision for American Medicine.
Over the last four years, we have grown to encompass 50 shows, 170 podcasts, countless conferences and summits, four unique practice development products, numerous media appearances and over 100 Meetup Groups across five countries.
We could have never anticipated the level of excitement the Forums would generate about a kNew era in medicine, and we can't wait to share what we have planned next.
In this month's episode, Evolution of Medicine will travel back across the highlights of the past 50 Forums to showcase how we got here, the main themes driving our community's success and why those same themes will bring about a kNew era of predictive, preventive and patient-centered medicine powered by community.
Throughout the one-hour broadcast, you will hear from some of our most popular speakers including:
• Dr. Kelly Brogan, MD NYT-Best-Selling author of "A Mind of Your Own"

• Tom Blue, a veteran and pioneer in the field of direct-primary-care and concierge medicine

• Dr. Jeffrey Gladd, MD Chief Medical Officer at kNew Health

• Dr. Terry Wahls, MD University professor, researcher and creator of "The Wahls Protocol" and Functional Medicine textbook

..and many more
This kNew vision is well on its way to radically shifting how healthcare and functional medicine is procured, distributed, funded and accepted by patients and corporations across the country.
The Carlsbad March Functional Forum is sponsored by: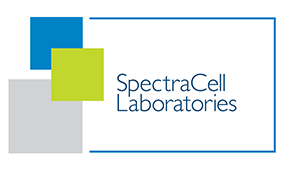 Contact: Carlie Kyle / ckyle@spectracell.com

AGENDA

6:00 to 6:15pm: Introductions, brief word from our sponsor Spectracell
6:15 to 7:15pm: Functional Medicine forum replay
7:15 to 8:00pm: Networking