Description

A Maven's World Lifestyle Brand and M'Andrée Productions are collaborating to bring you monthly empowerment series. March's topic is Life Insurance Basics provided by Marie Huff from New York Life Insurance.
Marie is a licensed agent and financial planner and on Saturday, March 18, 2017 she will discuss how in her role she helps clients provide protection to their loved ones, create accumulation and begin retirement planning. Insurance is not solely about final expenses but has many living benefits as well.
Be sure to come prepared to take notes and begin planning now for your future and those you care about the most.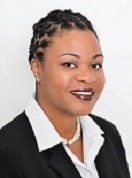 Join us at Savin Bar and Kitchen, 112 Savin Hill Avenue, Dorchester 02125.
Bring a friend and come prepared to ask plenty of questions.
Registration fee is $25. Food and beverage offerings are available at the venue.
SPONSOR