March 2017 Late Night Science en Español

Wednesday, March 22, 2017 from 6:00 PM to 8:00 PM (EDT)
Event Details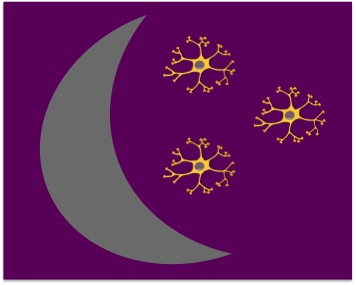 Heard about brain science discoveries in the news?
 Ever wonder how science creates the headlines?
 Curious about how research happens at Columbia University Medical Center?
 Here's your chance for a behind-the-scenes introduction to how neuroscience research works. Bring your family and friends to Late Night Science, a seminar series with lab tours by graduate students of Columbia University Neuroscience Outreach (CUNO).
For the first time, we are offering this seminar in spanish! So bring your family and friends and spend and evening learning about neuroscience in spanish!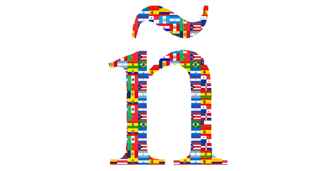 Ha escuchado hablar sobre descubrimientos cientificos en las noticias? 
Alguna vez se ha preguntado como la ciencia llega a las noticias?
Tiene curiosidad por saber como es la investigacion que se lleva a cabo en el Centro Medico de Columbia University?
Esta es su oportunidad para ver de cerca como funciona la investigacion cientifica sobre neurociencia. Traiga a su familia y amigos a Late Night Science, una serie de seminarios y tour de los laboratorio que llevan a cabo los estudiantes del grupo Columbia University Neuroscience Outreach (CUNO). 
Por primera vez, ofrecemos estos seminarios en español! Asi que traiga a su familia y amigos para pasar una tarde aprendiendo sobre neurociencia en español!
_________________________________________________________________________________
                                                    Late Night Science: Ciencia en español

6:00 PM - 6:35 PM
         El Cerebro Hambriento: La importancia del Azucar para el Cerebro
           Carlos Rueda Diez, PhD
                   Laboratorio de Umrao R. Monani y Darryl C. De Vivo, Departmento de Neurologia
6:35 PM – 6:45 PM                                       Q&A 
6:45 PM - 7:15 PM                                   Tour del Laboratorio
                                         Bebidas y aperitivos seran proporcionados
______________________________________________________________________________
If you have any questions, please contact Anita Burgos, ab3271@columbia.edu
or Alexandra Kaufman, amk2264@cumc.columbia.edu
Reservations are accepted on a  first come, first serve basis. Photo ID is required for entry. If there are no reservation spots available, you will be added to the waitlist.
Tickets are limited to three per person. If you would like to have a larger group attend our event, please contact Anita Burgos. 
Directions: Columbia University Medical Center near the 168th station on the A, C or 1 (http://cumc.columbia.edu/map).
NEW ENTRANCE LOCATION: PLEASE ENTER THROUGH THE BLACK BUILDING (650 W 168TH STREET).
The Black Buildingis located between Broadway and Fort Washington Avenue. All registered guests will be on a list with the security guard and volunteers downstairs will help direct you to the conference room (Taub 12-460) on the 12th floor.  
This seminar will be in spanish. Please bear this in mind when you register.
Please arrive at least 10 minutes before the presentation
*Please be aware that the use of photography or recording devices is prohibited during the lab tour* 
Si tiene alguna pregunta, por favor contacte con Anita Burgos, ab3271@columbia.edu , Alexandra Kaufman, amk2264@cumc.columbia.edu , o Elena Carazo ec2949@columbia.edu . 
Aceptamos reservas por orden de llegada. Es necesario que traigan un ID con fotografia para poder entrar al edificio. Si las reservas se llenan, se les incluira en la lista de espera. 
Los tickets estan limitados a 3 por persona. Si quiere traer un grupo mas grande al evento, por favor contacte con Anita Burgos. 
Direcciones sobre como llegar: El Centro Medico de Columbia University se encuentra cerca de la para de metro de la 168th, en el A, C, o 1 (http://cumc.columbia.edu/map).
LUGAR DE ENTRADA CAMBIADO: POR FAVOR ENTREN A TRAVES DEL BLACK BUILDING (650 w 168TH STREET) , entre Broadway y Fort Washington Avenue. Si se ha registrado, su nombre estara en una lista que le proporcionaremos al guardia de seguridad en la entrada del edificio para que les deje pasar. Uno de nuestros voluntarios estara esperandoles a la entrada para llevarles a la sala de conferencias Taub 12-460, que se encuentra en la planta numero 12. 
Este seminario sera entero en español. Por favor tenganlo en cuenta a la hora de registrarse.
Por favor, lleguen 10 minutos antes del comienzo de la presentacion.
*Tengan en cuenta que esta prohibida la toma de fotografias o videos durante el tour del laboratorio*
When & Where

Black Building
650 W 168th st
New York, NY


Wednesday, March 22, 2017 from 6:00 PM to 8:00 PM (EDT)
Add to my calendar
Organizer
Columbia University Neuroscience Outreach (CUNO) was started by a small group of Neuroscience graduate students in 2005, with the goal of taking science outside of the bench and into the community. CUNO achieves this through an ever expanding group of enthusiastic graduate students, who visit K-12 classrooms and host community events to increase scientific literacy and overall enthusiasm for scientific research.