March 2015 Meeting - Israel Dot NET Developers User Group (IDNDUG)

Wednesday, March 18, 2015 from 5:30 PM to 8:30 PM (IST)
Event Details
On our third meeting of 2015, we will dive into F#, a functional language that everyone who ever coded swear it's the best thing since sliced bread!
Introduction to F#
F# is a mature, open source, cross-platform, functional-first programming language. Its current version is 3.1 and it is heading towards a 4.0 release through a joint Microsoft and the open-source community effort.
F# has its own built in tools and libraries for writing asynchronous code, including its own actor model, allowing functional reactive code style to be use. It also is a full-fledged Object-Oriented programming language, and provides seamless interop with existing C# libraries.
F# programs tend to be more concise than their equivalent C# programs. The fact that they tend to be shorter, also means that tend to get fewer bugs. Another reason that F# programs tend to be less bug prone, is due to its type system. This allows the encoding of business logic into the type system, and has the potential of turning a whole class of bugs into compilation errors.
In this talk we will give an introduction to functional programming through F#. We will explore some of its most prominent features and we will showcase some ways in which you can use the language today.
 On Wednesday 18nd March 2015
17:30 - 18:00   Assembly 
18:00 - 19:00  Introduction to F# - Part I
19:15 - 19:25   Break 
19:25 – 20:30  Introduction to F# - Part II
About the speakers: 
Daniel Kirillov is a .NET developer and consultant at CodeValue. For the past
year he has been working on helping develop OzCode, a debugging extension
for Visual Studio. Daniel enjoys exploring the more esoteric sides of software
development, and has a keen interest in functional programming.
 מפה והוראות הגעה למשרדי מיקרוסופט
הסדרי חנייה:
למשתתפים רשומים - החניה חינם, בחניון האורחים בניין, שימו לב שהנהלים התחדדו וכעת כל אורח נדרש לספק שם מלא בעברית, מס' רכב ומס' טלפון נייד.
למשתתפים לא רשומים -  בסמוך לבניין, נמצא חניון כורכר בתשלום. 

למגיעים בתחבורה ציבורית:
קווי אוטובוס:
מתל אביב (תחנה מרכזית) לצומת רעננה: קווים 501, 502, 567. 
מהרצליה (תחנה מרכזית) לצומת רעננה: קווים 501, 502 
         ירושלים (תחנה מרכזית) לצומת רעננה: קו 947. 
       מפתח תקווה (תחנה מרכזית) לצומת רעננה: קווים 561, 921, 641, 551. 
         מהוד השרון אל צומת רעננה: קווים 921, 551, 561, 641, 564. 
  מנתניה (תחנה מרכזית) אל צומת רעננה: 947, 641.
נתראה באירוע!
When & Where

Microsoft Israel Office
4 HaPnina
Ra'anana
Israel

Wednesday, March 18, 2015 from 5:30 PM to 8:30 PM (IST)
Add to my calendar
Organizer
Israeli Dot Net Developer User Group (IDNDUG) At Microsoft Israel (Developers)
בהתאם למסורת של קבוצות המפתחים שהתקיימו בעשור האחרון IVCUG ו- IVBUG, קבוצת מפתחי .Net היא מקום מפגש למפתחים המעוניינים להעמיק את הידע וההיכרות עם הטכנולוגית והכלים בפלטפורמת הפיתוח .Net. במפגשי הקבוצה נדון בתכנון ועיצוב אפליקציות, על הדרכים לגשת לפרוייקטים מורכבים, באינטגרציה בין הטכנולוגיות השונות, מתודולוגיות ועוד. בקבוצה חברים נציגים מבתי תוכנה וארגונים בארץ, חדשים ובעלי ותק, אשר משתפים ידע, נסיון, מעלים רעיונות חדשים לשיתופי פעולה, יצירת קשרים ואף לעיתים מציאת עבודה למפתחים וארכיטקטים. בקבוצה ירצו מיטב המומחים בארץ, וכן יתארחו בה מרצים מחו"ל.
מנהלי הקהילה: שי בר-לב ואריאל בן-חורש
הקבוצה נפגשת בכל יום רביעי בשבוע השלישי של החודש
הספונסרים שלנו (תודה רבה!!)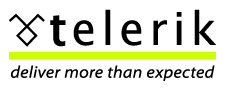 March 2015 Meeting - Israel Dot NET Developers User Group (IDNDUG)