March 2014 Luncheon

Thursday, March 27, 2014 at 11:30 AM (PDT)
Event Details

PROGRAM:
Understanding Ethernet
Advanced communication in ITS, the pitfalls and how to avoid them. This presentation will look at the evolution of communications in traffic signal systems. Interconnecting systems historically were centered around the synchronization of traffic signals. Is that still the only design requirement? The presentation will highlight real-world projects over the past 10 years with a focus on what worked well, what could have been improved to better suit the traffic operation, and long term ITS goals.
Ethernet communication is providing the mechanism to go beyond just a "synchronized clock" for traffic management. The example projects will be used to discuss the use of Ethernet in ITS, problems that have been encountered, how the problem was overcome, and lessons learned.
Presented by:
Gabe Murillo, Iteris
Gabe Murillo is an Associate Vice President at Iteris, Inc with specialization in systems engineering practices to design, deploy and integrate ITS elements in advanced transportation management systems. These include advanced traveler information systems; transit signal priority systems and bus rapid transit systems; traffic management center design and implementation; advanced coordinated signalized intersection networks; and communication systems. Gabe received his Bachelor of Science degree in Electrical Engineering at Loyola Marymount University and his Master of Business Administration at the University of California, Irvine. Though he's spent over 15 years working in a large TMC operating over 2000 intersections, his biggest achievement are his two daughters, Soleil and Luciana.
This month's lunch is sponsored by: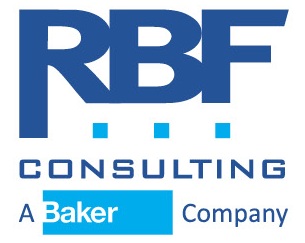 Early Bird registration (Members - $20 / Non-Members: $25) ends at 5 PM on 3/20/2014.
Late registration (Members - $25 / Non-Members: $30) ends at 5 PM on 3/25/2014.
(OCTEC members, don't forget to use your email as the promotional code for the OCTEC member discount)
All members of the transportation engineering community are welcome - membership to OCTEC is not required.
---
2014 OCTEC Membership
https://2014octecmembership-open.eventbrite.com
How to Join
Membership is $25 per year, due at the first meeting of the calendar year in January. Please join now by entering your contact information on the Eventbite site (https://2014octecmembership-open.eventbrite.com).  Payment may be made by credit card on the site, or by check or cash by mail or at the door.  You can select your preferred option on this web site.
For student discount or access codes, please contact Keith Rand at keith.rand@urs.com.
When & Where

Orange Hill
6410 E. Chapman Avenue
Orange, CA 92869


Thursday, March 27, 2014 at 11:30 AM (PDT)
Add to my calendar
Organizer
OCTEC
In 1959, a very small group of Traffic Engineers in Orange County started meeting during their noon hour once each month. It had become quite evident that a dire need existed within the county for a forum within which all persons engaged in the Traffic Engineering function might periodically gather, discuss individual or mutual problems, and arrive at solutions which reflect the combined talents of the professionals and the public. The organizers were soon joined by representatives of other firms or agencies who sought to either lend their talents or become recipients of professional assistance. The ORANGE COUNTY TRAFFIC ENGINEERING COUNCIL did indeed become the desired forum.