March 2, 2013 Detroit DEMA Meeting

Saturday, March 2, 2013 from 4:30 PM to 6:30 PM (EST)
Event Details
Join us for a special Saturday afternoon DEMA meeting.
Pat Locke of Life Plan Services, will present a fun and informative tutorial on, "Social Etiquette for the Workplace."
With so many different backgrounds of people with whom we work, there is potential for misunderstanding, which could create a challenging, tension-filled environment.  We all want to acquire the skills to make ourselves confident and others comfortable in our presence.
We will learn what is acceptable and what is offensive and learn alternate ways to behave that improves chances for success while maintaining productive relationships, no matter what the background.
All Private Service Professionals & Vendor Members in the Detroit area are welcome to attend.

This is a great opportunity to meet with your peers and learn valuable information to help maintain your estate.

---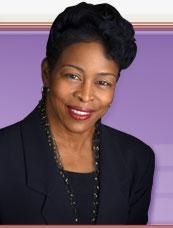 Priscilla Walker Locke, aka Pat is honored to be president of Life Plan Services (LPS), LLC and Seeds of Humanity Foundation, Inc.  Her passion for the last 30 years has been the study of the human condition and leadership. This journey began after leaving Detroit, Michigan, joining the U.S. Army, and working as a Communications Specialist at Fort Polk, Louisiana.  A year later her commander asked her to consider attending West Point, to which she responded, "What's that?"  Pat became a member of the first class of women to graduate from the United States Military Academy (USMA) in 1980 and, by order of merit (OML), the first African-American woman to graduate from West Point.

USMA was a "fire hose" introduction to the world of leadership, ethics, communications, protocol, etiquette, which significantly enhanced the "fine" character she acquired growing up in Detroit in the 1970's. After acquiring such valuable traits, receiving the Key to the City of Detroit, and being featured in many national magazines and newspapers, this was now the perfect opportunity to start effectively giving back. Pat started a foundation, "Seeds of Humanity," to address significant childhood developmental needs in underserved areas. She received her certification in Montessori instruction by the Association Montessori International (AMI), Washington DC, her Master's in Education from Loyola in Baltimore and her Master's of Science in Administration from Central Michigan University.

Measuring where she came from to where she is today, Pat sees how a lack of core leadership skills can limit personal and professional effectiveness and happiness in life. Since 1995, in both a volunteer and professional capacity, she has dedicated her service to help people in their leader skills. From helping corporations to helping children, she is passionate about people acquiring these essential life skills and developing a plan to maintain, increase and pass them on during their "Ascent to Excellence"!

When & Where

Charles T. Fisher Mansion
670 W Boston Blvd
Detroit, MI 48202


Saturday, March 2, 2013 from 4:30 PM to 6:30 PM (EST)
Add to my calendar
Organizer
Domestic Estate Management Association
The Domestic Estate Management Association provides an educational platform for Private Service Professionals interested in creating a better career.  Our membership consists of: Butlers, Caretakers, Domestic Couples, Elder Caregivers, Enlisted Aides, Estate Managers, Domestic Estate Managers, Domestic Estate Managers Association, Domestic Managers, Household Managers, House Managers, Housemen, Housekeepers, Major Domos, Nanny, Personal Assistants, Private Chefs, Private Service, Private Service Professionals, Professional Organizers, Personal Chefs, Private Jet Staff, Property Managers, Yacht Crew, Family Office, Executive Personal Assistants and Nannies.
March 2, 2013 Detroit DEMA Meeting