March 19, 2015 - HDI Charlotte Chapter Meeting

Thursday, March 19, 2015 from 11:30 AM to 1:30 PM (EDT)
Event Details
Topic:              Rebuilding the IT Service Desk as a Walk-In IT Engagement
Date:               Thursday, March 19, 2015
Time:               11:30 AM – 1:30 PM
Location:         2300 Yorkmont Road | Charlotte, NC, 28217 (Get Directions)
                       -1st Floor Training Room

Our next HDI Charlotte meeting will be on Thursday, March 19 over lunch from 11:30 AM – 1:30 PM.  We encourage all helpdesk, technical support, vendor, and customer service professionals to attend.
 
Topic:  Rebuilding the IT Service Desk as a Walk-In IT Engagement

Reports of the demise of the IT service desk have been greatly exaggerated. The log-and-flog IT help desk is dated and needs to be put to pasture, in place of a new, modern approach to service management that centers around the business consumer of services. IT leaders must use the high levels of IT service desk awareness and context data at their disposal to turn users who have traditionally disliked the IT departments into promoters to recognize and ascertain value. This transformation requires a fundamental shift of ITSM people, processes, and platforms, which this presentation is designed to outline.
Presenter Bio:  Jarod Greene, Cherwell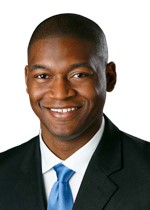 Jarod Greene is the Vice President of Product Marketing at Cherwell Software. Jarod has over 10 years of of IT industry experience. Prior to his role at Cherwell, Jarod was a Research Director at Gartner, where he was responsible for coverage of ITSM processes, organizational structures and enabling ITSM technologies. Jarod has a Bachelor of Arts in Sociology from Trinity College and a Masters of Business Administration from the University of Georgia.

When & Where

1st Floor Training Room
2300 Yorkmont Road
Charlotte, NC 28217


Thursday, March 19, 2015 from 11:30 AM to 1:30 PM (EDT)
Add to my calendar
March 19, 2015 - HDI Charlotte Chapter Meeting