March 16, 2017 Teleclass with Karen Cappello - 7 Steps to Building a Cash-Flowing Coaching Business

Thursday, March 16, 2017 from 1:00 PM to 2:00 PM (EDT)
Event Details
 
"7 Steps to Building a Cash-Flowing
Coaching Business"

Thursday, March 16 from 1:00 - 2:00 pm Eastern Time
with guest Karen Cappello

Earn 1.0 Resource Development CCEU
Free to ICF Michigan Members
"I'VE TAKEN ALL THE COURSES...
I'VE GOT ALL THE CERTIFICATIONS....
NOW WHAT??"
In this class, Karen is going to share with you how to:

Leverage all of your experiences to build your coaching business the right way, the first time (no worries if you are building it for the second or third time, this information will work for you too)

Generate the level of success you know you deserve

Quickly get to the tipping point where all the work you've done finally pays off

Have the same degree of recognition in your coaching business as you had in your previous employment (let's face it, you were a superstar there!)

ABOUT OUR GUEST SPEAKER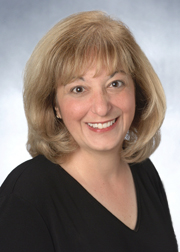 Karen Cappello, MCC, BCC is a master certified coach who works with both new and seasoned coaches to grow their businesses and create the lives they have dreamed of.

Karen received her Associate Certified Coach credential from the International Coach Federation in 2002, her first year of coaching; accruing 250 hours of coaching in less than 9 months. In 2015, she earned the Master Certified Coach credential, which is held by only 4% of coaches in the world. Karen is the former Chief Learning Officer of International Coach Academy and has trained coaches for six different coach training organizations.

In every area of her business and life, Karen's passion for both the outer and the inner game is evident. With her exuberant style and her commitment to living by her own values, vision and purpose, Karen is a role model for other coaches who want to grow their practices and achieve success with ease and joy. Her book, The Clients You are Seeking are Also Seeking You is an Amazon bestseller.


You will get the call-in information by email after registering.

*All participants must attend the full program to qualify for CCEU credit.*

ICF Michigan members earn credits for free!
Non-ICF Michigan members are invited to join us for a $20 fee.
 
If you have questions, please contact support@icfmichigan.org
Have questions about March 16, 2017 Teleclass with Karen Cappello - 7 Steps to Building a Cash-Flowing Coaching Business?
Contact ICF Michigan
Organizer
ICF Michigan
ICF Michigan was organized in 2004 to serve the broad spectrum of professional coaches who live and work in Michigan, and to work for the advancement of professional coaching.

OUR MISSION -
Our mission is to support and promote the highest standards of professional coaching in Michigan, and to be a vibrant community where coaches learn, grow and succeed to best serve our clients.

OUR VALUES -
Leadership: We will set a clear direction for the coaching profession that inspires authenticity, innovation and a pioneering spirit.

Service: We will be passionate about calling forth the magnificence of our clients and encourage them to expect more from themselves than they ever imagined.

Community: We will support one another by creating an environment for sharing, growth and learning.

Collaboration: We will work together to create synergistic results for our colleagues and our clients.

Abundance: We will give of ourselves and openly share our resources with one another.