March 16, 2017 - HDI Charlotte Chapter Meeting

Thursday, March 16, 2017 from 11:30 AM to 1:30 PM (EDT)
Event Details
Topic:             HDI Charlotte Chapter Meeting
Date:               Thursday, March 16, 2017
Time:               11:30 AM – 1:30 PM
Location:        Coliseum Centre 6  |  2815 Coliseum Centre Drive | Charlotte, NC, 28217

Our next HDI Charlotte meeting will be on Thursday, March 16 over lunch from 11:30 AM – 1:30 PM.  We encourage all helpdesk, technical support, vendor, and customer service professionals to attend.
 
Topic:  Introduction to Software Asset Management
The approach to managing new software technologies and platforms has to evolve to reflect the unique challenges those environments pose. Using the same old methods, processes and tools will not keep up with the rapid rate of change, or the data demands of cloud, virtual and mobile assets and their licenses.

In this session, you'll learn:

Why cloud, virtualization and mobility will challenge traditional asset management programs
How your organization can enable effective management of cloud, virtual and mobile assets
Which tools and vendors will support the changing asset landscape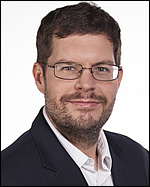 Presenter:  Roger Williams, Gartner, covers software asset management (SAM) tools, CMDB process and tools, and IT operations discovery tools. His focus is on helping clients choose an appropriate software asset management (SAM) tool for license compliance purposes, as well as creating an effective configuration management database (CMDB) that drives business value. He joined Gartner after an extensive IT career spanning more than 20 years in Fortune 50 retail companies. He is also a published author, international conference speaker and holds numerous certifications across the spectrum of IT disciplines, including HDI's Support Center Manager certificate and ITIL Expert certification.

When & Where

Coliseum Centre 6
2815 Coliseum Centre Drive
Charlotte, NC 28217


Thursday, March 16, 2017 from 11:30 AM to 1:30 PM (EDT)
Add to my calendar
March 16, 2017 - HDI Charlotte Chapter Meeting