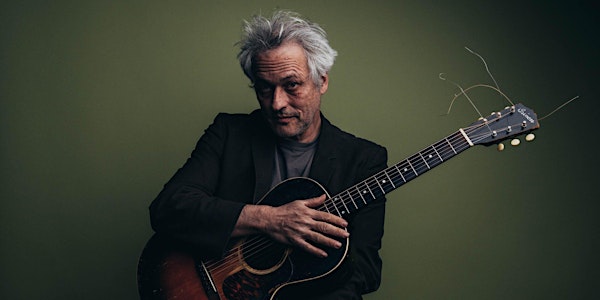 MARC RIBOT with Anna Garano
ALL AGES
Presented by The Cedar
The Cedar presents the genre-defying and generation-defining guitar legend Marc Ribot. Flamenco-trained guitarist Anna Garano opens.
When and where
Location
The Cedar Cultural Center 416 Cedar Avenue South Minneapolis, MN 55454
About this event
The Cedar Presents
MARC RIBOT with Anna Garano
Sunday, November 6, 2022 / Doors: 7:00 PM CT / Show: 7:30 PM CT
All Ages
Seated
$23 Advance, $28 Day of Show
This is a seated show with general admission, first-come-first-served seating. The Cedar is happy to reserve seats for patrons who require special seating accommodations. To request access accommodations, please go to our Access page.
General Admission tickets are available online.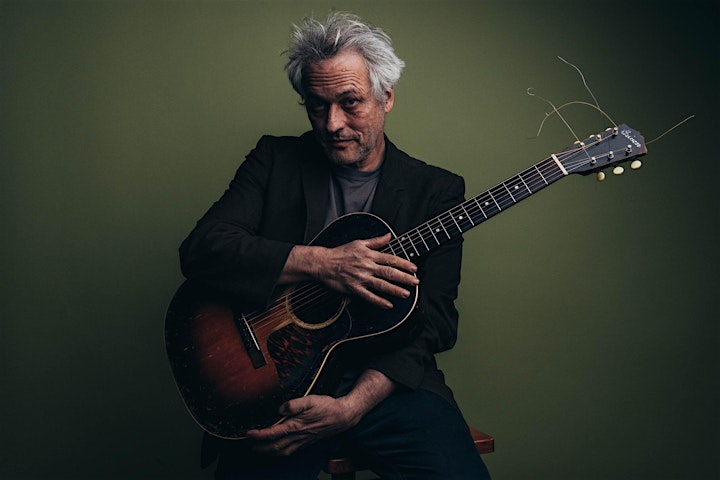 MARC RIBOT
Marc Ribot (pronounced REE-bow) was born in Newark, New Jersey in 1954. As a teen, he played guitar in various garage bands while studying with his mentor, Haitian classical guitarist and composer Frantz Casseus. After moving to New York City in 1978, Ribot was a member of the soul/punk Realtones, and from 1984 - 1989, of John Lurie's Lounge Lizards. Between 1979 and 1985, Ribot also worked as a side musician with Brother Jack McDuff, Wilson Pickett, Carla Thomas, Rufus Thomas, Chuck Berry, and many others.
Rolling Stone points out that "Guitarist Marc Ribot helped Tom Waits refine a new, weird Americana on 1985's "Rain Dogs", and since then he's become the go-to guitar guy for all kinds of roots-music adventurers: Robert Plant and Alison Krauss, Elvis Costello, John Mellencamp." Additional recording credits include Soloman Burke, Neko Case, Diana Krall, Beth Orton, Marianne Faithful, Arto Lindsay, Caetano Veloso, Laurie Anderson, Susana Baca, McCoy Tyner, The Jazz Passengers, Medeski, Martin & Wood, Cibo Matto, Jamaaladeen Tacuma, James Carter, Vinicio Capposella (Italy), Auktyon (Russia), Vinicius Cantuaria, Sierra Maestra (Cuba), Alain Bashung (France), Marisa Monte, Allen Ginsburg, Madeleine Peyroux, Sam Phillips, and more recently Joe Henry, Allen Toussaint, Norah Jones, Akiko Yano, The Black Keys, Jeff Bridges, Jolie Holland, Elton John/Leon Russell, Ceu and many others. Ribot frequently collaborates with producer T Bone Burnett, most notably on Alison Krauss and Robert Plant's Grammy Award winning "Raising Sand" and regularly works with composer John Zorn.
Marc has released over 25 albums under his own name over a 40-year career, exploring everything from the pioneering jazz of Albert Ayler with his group "Spiritual Unity" (Pi Recordings), to the Cuban son of Arsenio Rodríguez with two critically acclaimed releases on Atlantic Records under "Marc Ribot Y Los Cubanos Postizos". His avant power trio/post-rock band, Marc Ribot's Ceramic Dog (Pi Recordings), continues the lineage of his earlier experimental no-wave/punk/noise groups Rootless Cosmopolitans (Island Antilles) and Shrek (Tzadik). Marc's solo recordings include "Marc Ribot Plays The Complete Works of Frantz Casseus" , "John Zorn's The Book of Heads" (Tzadik), "Don't Blame Me" (DIW), "Saints" (Atlantic), "Exercises in Futility" (Tzadik), and his latest "Silent Movies" released in 2010 on Pi Recordings was described as a "down-in-mouth-near masterpiece" by the Village Voice and has landed on several Best of 2010 lists including the LA Times and critical praise across the board. 2014 marked monumental release: "Marc Ribot Trio Live at the Village Vanguard" (Pi Recordings), documenting Marc's first headline and the return of Henry Grimes at the historical venue in 2012, was included on various Best of 2014 lists such as Downbeat Magazine and NPR's 50 Favorites.
2018 saw the release of two politically charged albums: "YRU Still Here?" (Northern Spy/Yellowbird), the long awaited third album from Ribot's post-rock/noise trio Ceramic Dog, and "Songs of Resistance 1942-2018" (featuring guest vocalists Tom Waits, Steve Earle, Meshell Ndegeocello and more on Anti- Records) voicing anger and outrage during these turbulent times, and both albums landing on various Best of 2018 lists including NPR's All Songs Considered.
Marc has performed on scores such as "The Kids Are All Right", "Where the Wild Things Are", "Walk The Line", "Everything is Illuminated", and "The Departed" (Scorcese)." Marc has also composed original scores including the French film "Gare du Nord" (Simon), the PBS documentary "Revolucion: Cinco Miradas", the film "Drunkboat", starring John Malkovich and John Goodman, documentary films "Joe Schmoe", "Under the Highline", upcoming Discovery Channel's limited series "Queen of Meth", a feature film by director Joe Brewster titled "The Killing Zone", and dance pieces "In as Much as Life is Borrowed", by Belgian choreographer, Wim Vandekeybus, and Yoshiko Chuma's "Altogether Different". Marc also occasionally performs his live solo guitar score to Charlie Chaplin's "The Kid", which was commissioned by the NY Guitar Festival and premiered Jan 2010 at Merkin Hall, as well as live film scores to Jennifer Reeves experimental shorts.
In 2009, Marc was named curator and musical director for the year's Century of Song Festival, part of the Ruhr Triennale in Germany. The concert series sparked new collaborations with Iggy Pop, Marianne Faithfull, David Hidalgo of Los Lobos, master cajón player Juan Medrano Cotito, Carla Bozulich and Tine Kindermann.
Marc's talents have also been showcased with a full symphony orchestra. Composer Stewart Wallace wrote a guitar concerto with orchestra specifically for Marc. The piece was premiered by the National Symphony Orchestra in Washington DC in July of 2004 and also appeared at The Cabrillo Festival in Santa Cruz, CA in August of 2005.
2021 is filed with a flurry of activity and releases including Ceramic Dog's "HOPE", recorded during the pandemic, plus two reissues on vinyl for the first time: 1993's long out-of-print "Marc Ribot Plays Solo Guitar Works of Frantz Casseus" & "Silent Movies" (2010). Additionally, Marc's first collection of writings, "Unstrung: Rants & Stories of a Noise Guitarist", will be published by Akashic Books this August with an audiobook also in the works, and Marc's original score for limited series documentary, "Queen of Meth", will premiere on the Discovery Channel.
To learn more about Marc Ribot:
"The Activist" by Marc Ribot's Ceramic Dog. Video courtesy to Marc Ribot's Official YouTube Channel.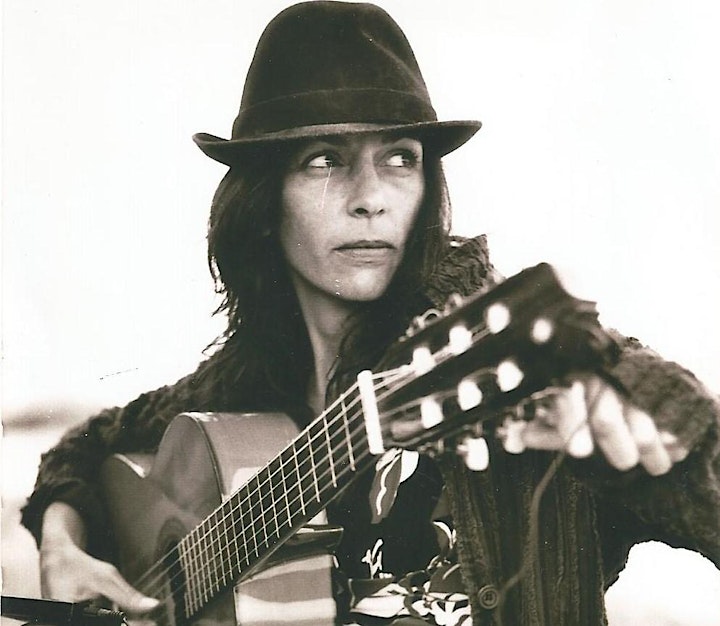 ANNA GARANO
Anna Garano is a composer and a classical and flamenco-trained guitar player from Trieste, Italy.
She composes and performs her own music as well as arrangements of traditional music, as a soloist and with musicians of varied origins, in Italy and around the world. Among them: Marko Feri, Massimiliano Forza, Tony Kozina, Flavio Davanzo, Karina Oganjan, Blaz Celarec, Alessandra Franco, Alessandro Simonetto, Vinicio Capossela, Mario Brunello, Romina Basso, Doug Wieselman, Ned Rothenberg, Marc Ribot, Anaïs Tekerian, Shane Shanahan, Kinan Azmeh, Maurizio Ravalico, Fabio Lazzarin, and U.T. Gandi. She has recorded for RAI (Italian radio television) and Radio Capodistria (Slovenia). She has recorded four albums of her own music: Sombra (with double bass player Massimiliano Forza), Come il re di un paese piovoso (with Alessandra Chiurco, voice; Flavio Davanzo trumpet), Gioco a nascondere (with Alessandra Franco, voice) and Lessness (solo and duets with Marc Ribot, Flavio Davanzo, Anaïs Tekerian, and Doug Wieselman). More recently, she works in collaboration with Anaïs Tekerian and artist Kevork Mourad, and has just finished recording a CD of traditional Armenian music, in her original arrangements, together with Anaïs Tekerian.
To learn more about Anna Garano: