About this Event
After winning a Grammy for his soulful ballad "Walking in Memphis," Marc Cohn solidified his place as one of this generation's most compelling singer-songwriters, combining the precision of a brilliant tunesmith with the passion of a great soul man. Rooted in the rich ground of American rhythm and blues, soul and gospel and possessed of a deft storyteller's pen, he weaves vivid, detailed, often drawn-from-life tales that evoke some of our most universal human feelings: love, hope, faith, joy, heartbreak.
Cohn followed up his platinum-selling debut with two more releases in the 1990s, at which point Time magazine called him "one of the honest, emotional voices we need in this decade" and Bonnie Raitt declared, "Marc is one of the most soulful, talented artists I know. I love his songs, he's an incredible singer, and I marvel at his ability to mesmerize every audience he plays for."
Raitt, James Taylor, David Crosby, Graham Nash and Patty Griffin all made guest appearances on Cohn's early records for Atlantic as his reputation as an artist and performer continued to grow. In 1998, Cohn took a decade-long sabbatical from recording, ending in 2007 with Join the Parade. Inspired by the horrific events following Hurricane Katrina and his own near fatal shooting just weeks before, Parade is his most moving and critically acclaimed record to date.
About his album Listening Booth: 1970, a collection of reimagined classics from that seminal year in music, Rolling Stone said, "Cohn has one of rock's most soulful croons – a rich, immediately recognizable tenor that makes these songs his own." In late 2014, Cohn released "The Coldest Corner in the World," the title song to the documentary Tree Man and his first original song released in more than seven years.
On March 25, 2016, in celebration of the 25th anniversary of his platinum-selling debut album, released Careful What You Dream: Lost Songs and Rarities along with the bonus album Evolution of a Record, featuring never-before-heard songs and demos dating back to years before his debut album and the Grammy award that followed.
Marc's momentum continued into a busy and fruitful 2017, which he spent in part on the road with the legendary Michael McDonald, garnering critical acclaim across the U.S. His writing talent was also drafted for work with a roster of American music greats including soul survivor William Bell, who won his first Grammy at age 78 with Marc's help; Marc co-wrote a solid half of Bell's celebrated album This is Where I Live, including the passionate opening cut "The Three Of Me." The album revived the sound of Stax soul's golden age, when Bell had first cut his teeth as an artist, and which had influenced Marc Cohn so powerfully - in its way, completing a circle and letting Marc give back to one of the originators of the sound that shaped him.
Marc revisited another corner of American music's rich heritage with the Blind Boys of Alabama on the Grammy-nominated song "Let My Mother Live," and also worked with David Crosby on the album Lighthouse. As powerfully influenced by the singer-songwriter tradition as he is by the legacy of soul and gospel, working with the '60s icon was a project that got right to Marc's creative core.
Moving forward, he continues to do what he does best: infuse American music with both a fresh perspective and a reverence for its deep roots.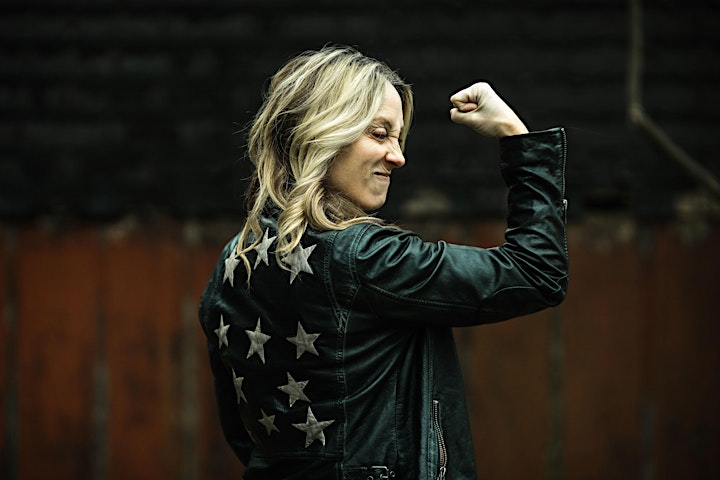 A modern folksinger whose music nods to the genre's 1970s glory days, Amy Speace has spent two decades chronicling the high marks, heartbreaks, and hard roads of a life logged on the road. She's been a tireless traveler, chasing the dream from the coffeehouses of New York City to larger stages across the globe. Along the way, she's built an international audience without the help of a major label, relying instead upon a touring schedule whose milestones include the Glastonbury Festival, NPR's Mountain Stage, and a yearly average of 150 shows.
Discovered and mentored by folk-pop icon Judy Collins during the early 2000s, Speace left her career as a classically-trained Shakespearean actress and, instead, kicked off a string of acclaimed albums, including Songs for Bright Street, The Killer in Me, and How to Sleep in a Stormy Boat. Championed by The New York Times, NPR and other taste-making outlets for her solo work, she received further acclaim as a member of Applewood Road, a harmony-heavy trio whose self-titled album became a critical success in the UK, earning a five-star review from The London Sunday Times.
Years before Americana music received its own category at the Grammy Awards, Speace was one of the genre's earliest champions, mixing the best parts of American roots music — gospel, alt-country, folk, classic pop — into her own songs. Me And The Ghost Of Charlemagne follows in that diverse tradition, but it also shines its light on a new Amy Speace: a clear-eyed, reenergized songwriter who's done with chasing things that don't matter…but isn't anywhere close to being done with her art.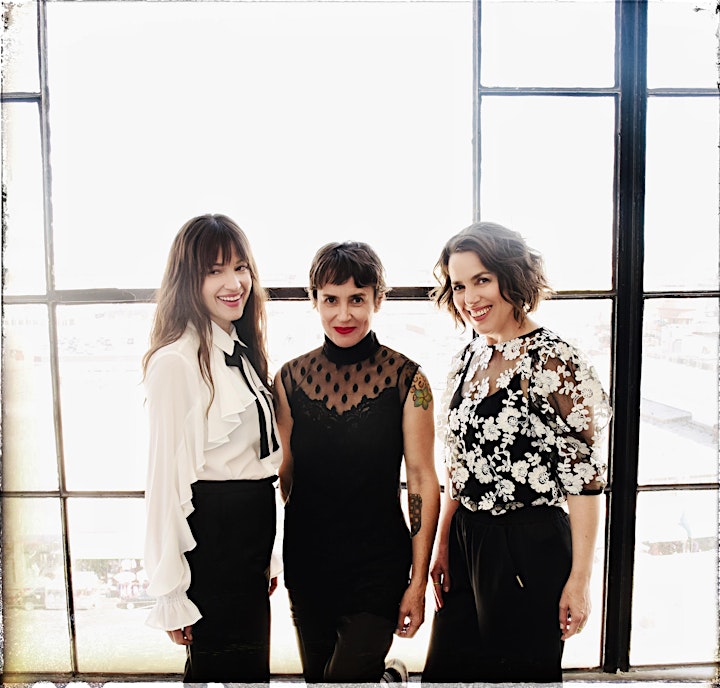 The Haden Triplets—Petra, Rachel and Tanya—were born in New York and raised in Los Angeles, and carry between them a list of credits that includes some of the most interesting rock, jazz and experimental music to come along in the past 30 years: that dog., Weezer, Beck, Foo Fighters, Green Day, Jimmy Eat World, Bill Frisell, Sunn O))), Mike Watt, The Fates from Anaïs Mitchell's Hadestown, Paul Motian and the Decemberists, to name just a handful. The Triplets' sound is as otherworldly as ever—evocative of both the old, weird America and a specific brand of vocal charm that anyone who's minded indie-rock since the early '90s will recognize.
But like their late father, the bassist Charlie Haden, who changed jazz's trajectory alongside Ornette Coleman beginning in the 1950s, the sisters also belong to the American heartland, and to the winsome family harmony singing of the region's folk and country music. On The Family Songbook (January 24 / Trimeter), the follow-up to their acclaimed 2014 self-titled debut, the Haden Triplets mine their heritage more profoundly than ever before.
That includes recording recently unearthed songs by their grandfather, Carl E. Haden, a figure of novel-esque dimensions: friend to the Carter Family and Porter Wagoner, and patriarch of the singing Haden Family, a fascinating footnote in country-music history. The songs made their way to the sisters via uncle Carl Haden Jr., who had recovered his father's sheet music and relics like the songbook Favorites of the Haden Family. These were published during the years when printed music was still a business akin to the record industry, and the enterprising elder Carl released songs and songbooks, as well as 'zine-like collections of family photos and anecdotes, through the radio stations that broadcast the Haden Family, namely KWTO, out of Springfield, Missouri. Charlie Haden joined the family band as a tot in the late '30s, and became a featured singer—yodelin' "Cowboy" Charlie—when he was so young his mother had to hold him up to reach the mic.
The Family Songbook also includes "Every Time I Try," by the triplets' brother Josh, best known as the force behind the genre-bending indie band Spain. Kanye West's "Say You Will" might seem out of left field, but it fits the sisters' m.o. to simply seek out great songs, and its stark, flamenco-tinged treatment makes it feel remarkably of a piece with Americana standards like "Wayfaring Stranger," "I'll Fly Away," "Wildwood Flower" and "Pretty Baby."
Produced by Woody Jackson, The Family Songbook might also be considered one of the year's great guitar records, with Bill Frisell, Greg Leisz on pedal-steel and Doyle Bramhall III, joined by Don Was and the late bassist Larry Taylor, of Canned Heat.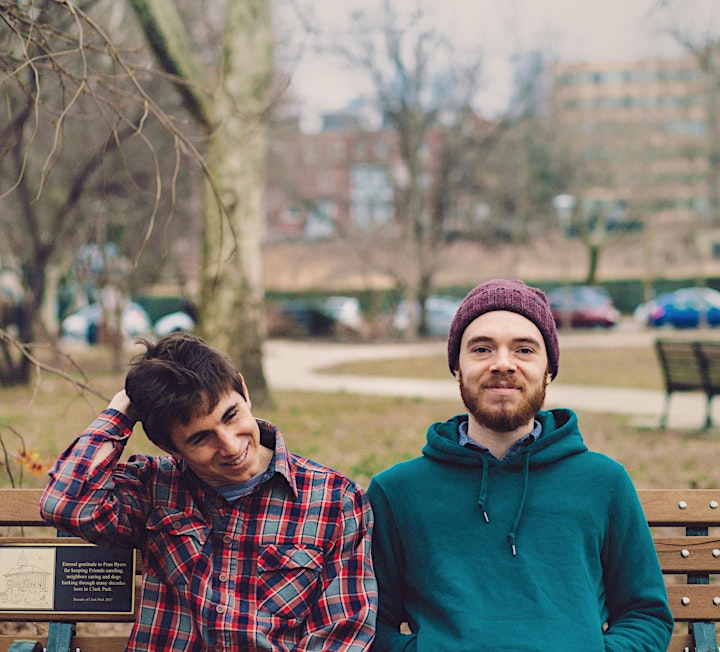 When Nicholas Gunty and Brian Powers put their songs and their voices together, there is a delicate and powerful magic that commands the room to attention. The duo is known as Frances Luke Accord, and they are what NPR's Mountain Stage calls "the definition of lean-in music." Their soulful, effortless branch of indie-folk is orchestrated with spare and sophisticated acoustic threads woven into a lush backdrop for their intimate melodies. Rich, up-close tenor harmonies lend their timeless songwriting an urgency that honors the Simon & Garfunkel comparisons but pushes beyond into the world of Bon Iver, Jose Gonzalez, and progressive folk music.
Both raised in South Bend, IN, Gunty and Powers met and began performing together during their time at the University of Notre Dame. Their first release, Kandote, was a bold intercultural collaboration with the Barefoot Truth Children's Choir in Uganda, a not-for-profit effort which provides ongoing support to the choir to this day. Relocating to Chicago in 2013, the duo honed their songwriting craft while releasing two more self-produced EPs, laying the groundwork for their breakthrough debut full-length, Fluke, in 2016. This immersive, philosophically rich album set them off on their first national tour, which included support dates with Darlingside, Anaïs Mitchell, and The Ballroom Thieves.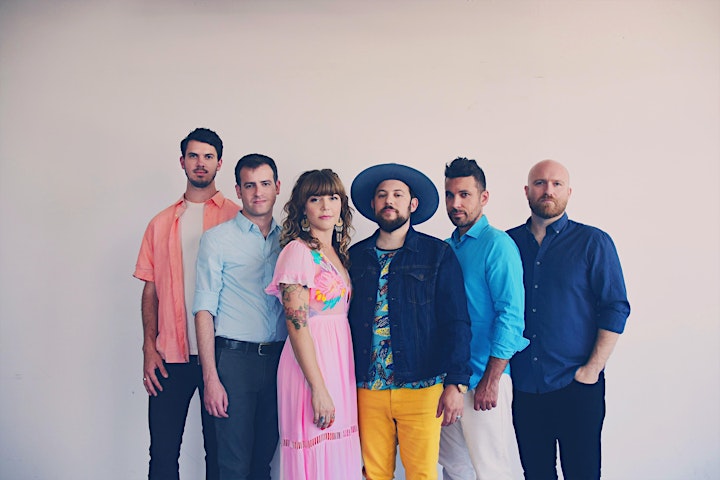 Dustbowl Revival has always been about pushing the boundaries of what American roots music can be. In many ways, they could have continued creating joyful, booty-shaking songs and cut-to-heart folk-rock ballads that lift up their transcendent live shows - and mining new energetic material from the place where folk music, funk and soul meet.
But the band's newest album, Is It You, Is It Me, coming January 31 via their own Medium Expectations label and Nashville's Thirty Tigers, is something different entirely. Produced by Sam Kassirer [Lake Street Dive, Josh Ritter, David Ramirez] and engineered by Brian Joseph [Bon Iver, Local Natives, Sufjan Stevens], it represents the latest stage in a band that never stops evolving and refuses to stand still.
After celebrating over a decade of sonic adventuring, playing thousands of shows together in ten countries and counting, and collecting a devoted and growing fanbase coast-to-coast, the six core members -- founder Z. Lupetin, Liz Beebe, Josh Heffernan, Matt Rubin, Ulf Bjorlin and Connor Vance -- knew they had to create something bigger.
The 13 new songs were not road-tested and tired out by the time they made it to the recording studio: in fact Kassirer inspired the band to create the album in a two-week flash of intense creativity, with many of the songs layered and composed day-by-day in the studio. Acting like a nimble rock orchestra, each member played multiple instruments, and the group brought in new musicians on symphonic brass, and local friends to sing as a spur-of-the-moment choir.
The scary novelty of this creative process exposed doubt and tension - but also brought out a new courage in the band to dig deeper than ever. The result is a sonic revelation and a reckoning. Maybe it captures a conversation that hasn't happened yet: between people on both sides of a divide that simply don't know how to talk to each other. Many of the songs are like plays unfolding verse by verse. It's the yin-yang conversational harmony that is the true specialty of Z. Lupetin and co-lead singing dynamo Liz Beebe, who both grew up performing and writing in the theater. With a big brass-and-strings band building the sets around them, Is It You, Is It Me isn't afraid to explore the personal and political tension that the group may have shied away from facing before.
With the recent departure of longtime co-writer/mandolin player Daniel Mark (who co-wrote several songs on the new album) and bassist James Klopfleisch (replaced for the record by the talented Yosmel Montejo), Dustbowl Revival's core members banded together and expanded their abilities to make the album come to life: Connor Vance stars on wildly inventive violin and for the first time on harmonizing electric guitars, Matt Rubin shines on trumpet, fluegelhorn and doubles on vintage keyboards, Ulf Bjorlin sets the tone on ever-brash and sometimes surprisingly tender trombones, and Josh Heffernan brings it all together on his rock-solid and always exploratory drums, and a plethora of percussion.
"I feel like we grew up for real on this record," Lupetin adds. "Both as musicians who have come of age on the road together as a kind of accidental family -- and as collaborators making music even we don't know how to describe or pin down. It's exciting and a bit terrifying."
The album tackles uneasy topics -- often where the political feels personal, especially in the defiant "Get Rid of You," which was inspired by the student activists who emerged from the tragic Parkland High School shooting in Florida. The ominous driving brass groove of "Enemy," sung powerfully by Beebe, hones in on a painful generational split between a daughter and her parents who may have voted in a tyrant, and have become strangers to her. This yearning search for common ground pervades the record as a whole.
The group's signature intertwined vocal leads star on the opening track "Dreaming" which tackles the deep vulnerability of revealing your secrets and your soul every night in front of an audience. But where the band really sets on a new course is on lushly cinematic, orchestrated set pieces like "Mirror," "Runaway" and, most notably, the current fan favorite and live showstopper "Sonic Boom," about the struggle to reveal who you really are in the hidden, rose-colored world of social media. There's a new widescreen expansiveness to these songs that wouldn't be out of place in a packed arena or orchestra hall with a full neon light show.
Where does it all lead? If one thing is clear, Is It You, Is It Me represents another large leap forward for Dustbowl Revival, coming after their acclaimed self-titled 2017 album. Produced by Grammy-winner Ted Hutt (Old Crow Medicine Show, Drop Kick Murphy's), It transitioned the group from a "roots dance party band" that continues to thrive on the festival circuit, to a nuanced ensemble embracing more soulful territory. That self-titled record was a direct bridge to the newest work, rising to number one on the Amazon Americana chart and featuring a funky favorite "Honey I Love You" where the band joyfully teams up with blues master Keb Mo'. Their heartache folk number "Got Over", surprised the band by racking up nearly seven million streams and counting online.
Dustbowl Revival's story started humbly. Nearly 12 years ago Z. Lupetin - a Chicago native who attended college in Michigan came to L.A. to be a playwright and screenwriter, grew disillusioned with his job in advertising, and placed a hopeful ad on Craigslist. He sought to find fellow musicians who shared his roving love of Louis Armstrong, Bob Wills, Old Crow Medicine Show, Paul Simon, Aretha Franklin and the brass bands of New Orleans, but also wanted to write songs like Americana pioneers Wilco, Lucinda Williams and even Bruce Springsteen. There are still players in the group who responded to that initial odd quest.
Perhaps the number that best encapsulates Dustbowl Revival's raison d'etre from the new record is "Just One Song," an emotional, acoustic composition that probably wouldn't have made it to the album without the encouragement of producer Kassirer. It's about a performer realizing that despite the doubt and the struggle all around, music itself is always the most important thing.
"Maybe we don't know where this journey will take us or how long it will last," acknowledges Lupetin, "That's my take on the importance of what we try to do. Music elevates us, lifts us up, makes us change our minds, takes us out of our comfort zones. If just one person can be moved by just one song, that's enough."
Performers
Date and Time
Location
Refund Policy