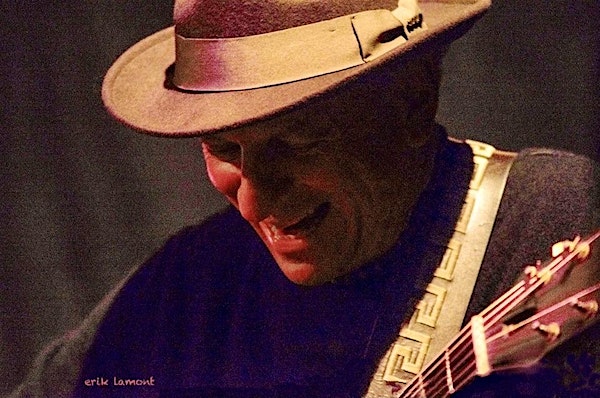 Marc Black Band
UNDER 18 WITH PARENT OR LEGAL GUARDIAN
Marc Black Band performs at the Colony in Woodstock NY
Date and time
Sunday, May 28 · 8 - 11pm EDT.
Location
Colony 22 Rock City Road Woodstock, NY 12498
About this event
3 hours

UNDER 18 WITH PARENT OR LEGAL GUARDIAN

Mobile eTicket
The Marc Black Band is an acclaimed musical group that is renowned for its dynamic performances and unique sound. Led by the charismatic and talented Marc Black, this band has taken audiences across the country by storm with their electrifying blend of rock, blues, and folk music.
Over three decades, Marc has established himself as one of the most innovative and versatile musicians around.  He has worked with some of the biggest names in the industry, including Art Garfunkel, Joe Cocker, and Taj Mahal, and he's earned praise for his soulful vocals, powerful guitar playing, and engaging stage presence.
Together with his bandmates, Marc delivers a high-energy performance that is sure to get audiences on their feet. Their music is a celebration of life, love, and the human experience, and it speaks to listeners of all ages and backgrounds. Whether playing to a packed house or an intimate gathering, the Marc Black Band delivers a performance that is nothing short of unforgettable. With their infectious rhythms and heartfelt lyrics, they have won over the hearts of music lovers across the nation and continue to inspire audiences with their powerful artistry.
The extraordinary band includes Eric Parker, Mike Esposito, Don Davis, Amy Fradon and special guest Bob Leinbach.
"Marc Black blends blues, folk and rock into a mixture that is both engaging and memorable. His guitar playing is simply virtuosic, and his vocals are incredibly soulful and powerful." - The Village Voice 
"Marc Black has the power to transport audiences to another place and time with his music. He is a true storyteller, and his songs are filled with emotion and meaning." - The Daily News
"Marc Black represents something great about American music. He is a consummate artist, a gifted musician and a lyrical force to be reckoned with." - Rolling Stone