Marathon 4 Missions

Saturday, April 20, 2013 at 8:00 AM (CDT)
Event Details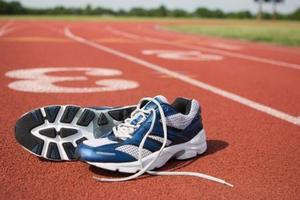 Work as a team.

Complete a marathon.
Help people help people.
On April 20, teams of runners will meet at Brushy Creek Lake Park at 8:00am.
Some will run a 1K, some a 5K, and some will work together to run a marathon.
Music, snacks, water, lots of encouragement, and more are all included.  
Regardless of distance, we all work together to support local-area high school & middle school students as they prepare for summer mission trips!
This year's sponsored trips are:
     Denver, Colorado -- Working in the Inner-City with neighborhood kids and the homeless. 
     Port-au-Prince, Haiti -- Reconstruction and Orphanage Projects
Your registration goes to supporting these trips.  Additionally, you are encouraged to get individual sponsors for your run.  There will be a prize for the top team fundraiser.  
Visit www.highpointyouth.org/marathon.html for individual sponsor forms.
What is my Next Step? 
If your are running the 5K or 1K, start with step 2.  If you are running the team marathon, recruit a team (5-7 members recommended) and come up with a team name.

Register and start training.

Raise support using the sponsor form (www.highpointyouth.org/marathon.html) 

Show up on race day dressed in your team colors/team uniform.

Work together to run your race and/or complete your marathon.

Go home with a serious sense of accomplishment!
Why Run?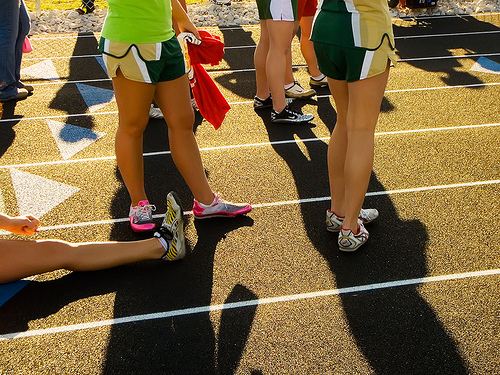 To accomplish a significant goal as a team.

To have fun and get a t-shirt.

To be part of a larger purpose.
 
Why Raise Money? 
To help students who want to give up part of their summer to help others.

To help purchase tools & supplies.

To directly help people in need.
FAQ
When is the Official Start Time?     8:00am
What is the distance our team will work together to run?     A complete marathon.  26.2 miles.  Also, there will be a 1K and a 5K run for individuals.  
What is the role of the Team Captain?     Team Captains recruit a team of runners that will work together to do two things:     (1) Run a marathon and  (2) raise much-needed funds for the sponsored missions.  They also will be their teams' primary coach & encourager.
What is the role of the other team members?     Run!  Or Walk!  And raise funds to help people in need at our mission locations.  On race day, team members will help each other as needed.  It's also important to remember to keep track of how far your team has gone (we will help with this).
Is it required that I raise money to participate?     No.  We hope you have a fun day and realize that you are helping others just by participating.  However, if you do decide to get individual sponsors, it is always appreciated.
           FYI—100% of the funds raised by Marathon4Missions participants will go directly to supporting the missions trips.
Are there any age restrictions?     No.  Although children under the age of 14 must be accompanied by an adult.  Likewise, adults over the age of 94 must be accompanied by a child.
Will I have to sign a waiver?     Yes.  Also, all children under the age of 18 must have a waiver signed by a parent/legal guardian.  You can download the waiver from www.highpointyouth.org/marathon.html.  
Are there minimum or maximum numbers on team size?     Optimum team size seems to be 5-7 members.  Teams must have a minimum of 3 members.  The recommended maximum is 9.
Can members of our team run at the same time?     Yes!  If 7 team members walk/run 1 mile together, that's 7 total miles for your team!  We also require that teams have at least one member running/walking at all times.
What else do I need to know?     This is a very social family event.  It will not be chipped or timed.  We will do our best to communicate that walkers need to stay on the right (leaving the left clear for runners).  However, a lot of grace needs to be shown if someone forgets.
When & Where

Brushy Creek Lake Park
3300 Brushy Creek Rd
Cedar Park, TX 78613


Saturday, April 20, 2013 at 8:00 AM (CDT)
Add to my calendar
Organizer
HighPointYouth
Connecting Students to Faith-Change.  
Growing the Change.  
Empowering them to Go Change the world. 
Community Pastor:  Mike Horton
mike@hpf.org
512-731-0064
www.highpointyouth.org
www.hpf.org 
Twitter:  HPYconnect
Facebook Group:  HighPointYouth