Description
The goal of the Marana Cafe #BUILDWEALTH workshop series is simple...to change the way you THINK and FEEL about...Credit, Budgeting & Invesments.

This 3-part series won't be like the financial workshops/seminars you may have attended in the past. Your Financial Concierge will be sure to keep you locked in for the entire hour!! And, your admission includes a complimentary smoothie/juice/other beverage from Marana Cafe.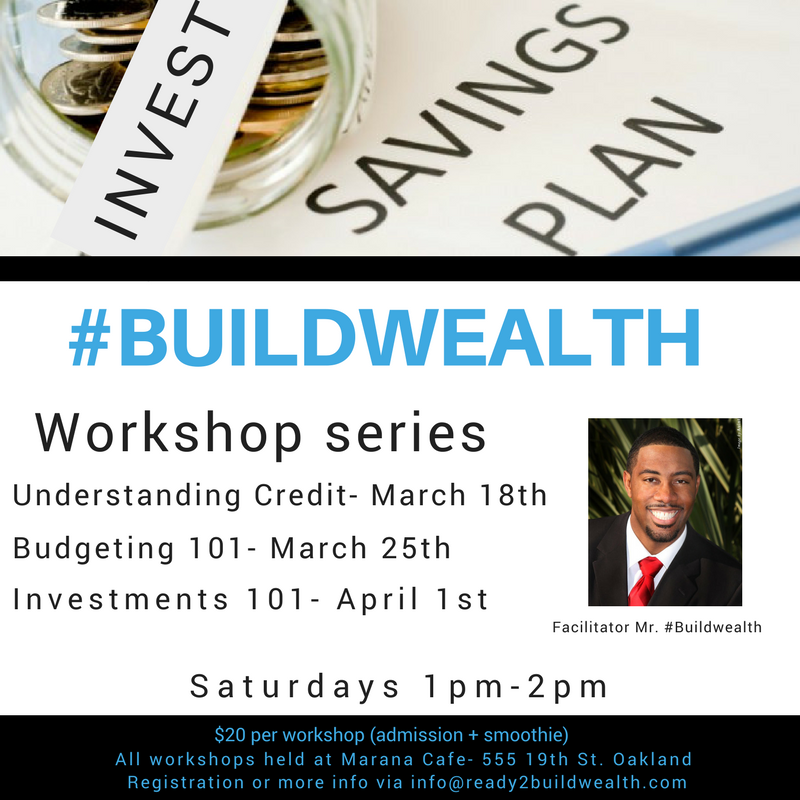 Please note the dates for each of the sessions (descriptions can be found on the ticket):
Understanding Credit - March 18th
Budgeting 101 - March 25th,
Investments 101 - April 1st
Lastly, for those who select the bundle package, your Financial Concierge will have a special treat for you.