Description
Getting in on the Benefits of LinkedIn

LinkedIn is the top professional community online, yet one of the resources most underutilized by businesses and individuals. In this interactive workshop, we'll walk through the biggest opportunities you may be missing on LinkedIn and will develop strategies/tactics for your LinkedIn personal and company profiles.
You must have at least a personal LinkedIn profile prior to the session. Also, please bring your laptop if you want to work through items real-time during the session. You'll learn there:
Why LinkedIn matters and its best uses
Biggest mistakes people are making on LinkedIn
How to present your brand and drive action from your profile
How to identify business leads and build your prospect list
Also, brainstorm and create your leadership agenda for LinkedIn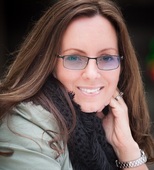 Presenter: Jen Dalton, CEO and Founder of BrandMirror
Ms. Dalton has over 15 years of experience in strategy, marketing, and coaching. In 2012, she earned her Executive MBA at Georgetown's McDonough School of Business and also became a certified brand strategist. She is active in the DC metro area entrepreneurial community and is committed to giving back to that community as well as serving in humanitarian organizations.


Thursday, March 19, 2015
6:00 – 8:30 p.m.

The George Washington University Virginia Science & Technology Campus
20101 Academic Way, Exploration Hall, Room 101
Ashburn, VA 20147


Fee: $25 if register online; $30 at the door
Those who pay at the door are not guaranteed seating or handouts.
Registration questions: 703.430.7222



Loudoun SBDC Refund Policy: There are no refunds unless the Loudoun SBDC cancels a seminar. In that case, Loudoun SBDC will refund all payments for the cancelled seminar.


Organizer of MAR 19 - Getting in on the Benefits of LinkedIn