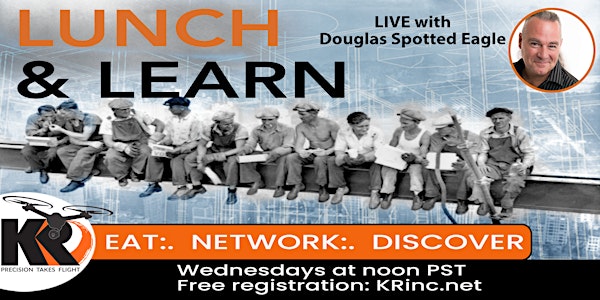 Maptek Dual RTK Aquila One UAS announcement with Douglas Spotted Eagle
Join Douglas Spotted Eagle as he shares details on the NEW Maptek Dual RTK Aquila One UAS.
About this event
Kuker-Ranken (KR) Lunch & Learn sessions are short webinars designed to help the AEC, GIS, and Public Safety communities and hardware users get up to speed with what's happening with Technology whether it's unmanned, software, hardware, techniques, tips, best practices, or what's new in the industry. At no cost to attendees, we're grateful to our sponsors, partners, vendors, and customers for being a part of these 15-25 minute webinars.
Ample time at the end of the session is available for any questions that you may have.
We look forward to welcoming our KukerRanken and Sundance Media Group friends from across the USA.