Mapping the Merrimack: A Frontier Adventure into Uncharted Territory
When and where
Location
St. Paul's School Lindsay Science Center Lecture Hall 325 Pleasant St Concord, NH 03301
Description
The Upper Merrimack River Local Advisory Committee and St. Paul's School are proud to co-host "Mapping the Merrimack: A Frontier Adventure into Uncharted Territory, 1630-1725" as part of the SPS's Birckhead Science Lecture Series and the UMRLAC's annual presentation program.
The lecture will be located at the St. Paul's School at 7:00 PM in the Lindsay Center Lecture Hall on the campus off Pleasant Street. A campus map may be viewed at https://www.sps.edu/ftpimages/36/misc/misc_83154.pdf


Light refreshments will be provided by the UMRLAC and SPS beginning at 6:30 PM. The lecture will begin promptly at 7:00 PM. The event is made available free of charge and open to the public but space is limited so please register. For further information, please contact Michele L. Tremblay, Chair, UMRLAC at 603.796.2615 or UMRLAC@MerrimackRiver.org.
In this exciting and intriguing lecture, David Stewart-Smith recounts the expeditions of 1638 and 1652 up the Merrimack to establish the northern boundary of the Massachusetts Bay Colony. There is just one problem: New Hampshire proprietors already held claim to all the land east of the river. In fact, maps of the time did not reflect the true course of the river. Stewart-Smith examines the maps of the 17th century along with the plan from the 1638 survey to show that the Merrimack River was not accurately represented in maps of the region until the end of that century. The boundary for Massachusetts became an embarrassment—so much so that they had to revise their state line survey. The program describes some of the early survey techniques and cartography and is illustrated with the maps of the period.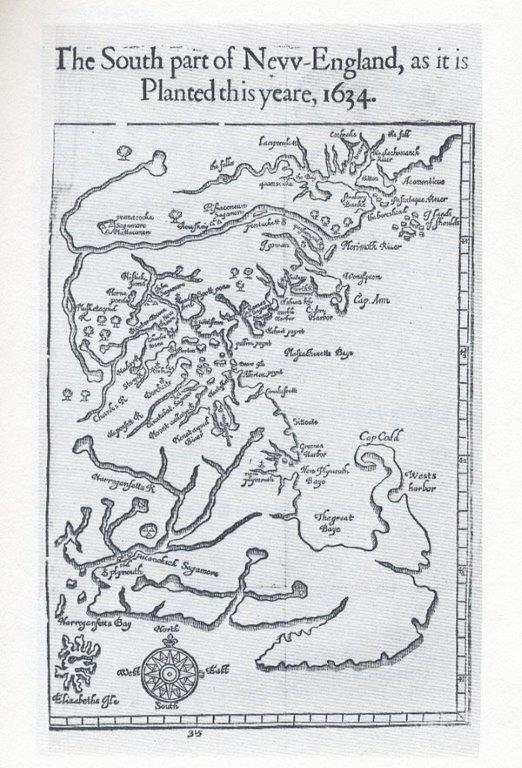 Dr. David Stewart-Smith, Union Institute Graduate School; past professor of History and Cultural Studies, Vermont College of Norwich University; historian for the New Hampshire Intertribal Council. Stewart-Smith is of Scottish and Pennacook descent, and shares, ″My research into New Hampshire's Indian archaeology and history began some 30 years ago. My grandmother's family history comes out of New Hampshire's frontier and Indian heritage. I frequently meet people during the programs who are on the same path of discovering their heritage and love of history and enjoy sharing stories with them.″